The Astros announced on Monday that they've promoted Jeff Luhnow from general manager to president of baseball operations and signed him to a five-year contract extension that runs through the 2023 season.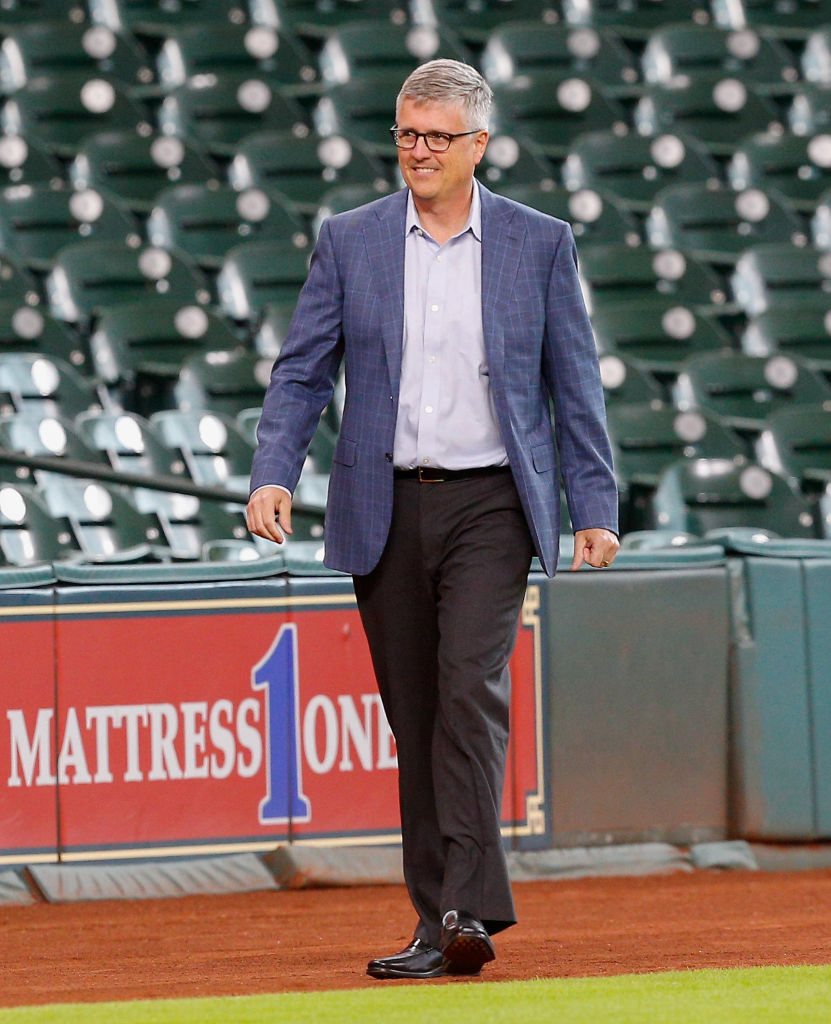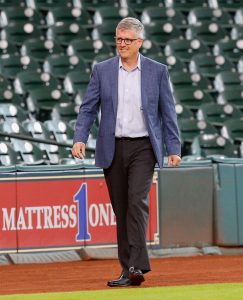 The exact length of Luhnow's prior contract with the Astros was unclear, though owner Jim Crane plainly stated at today's press conference that Luhnow is now under contract through the 2023 season. Financial details, of course, were not disclosed, although recent extensions signed by some of the game's more highly regarded executives reportedly came with annual salaries ranging from a bit north of $5MM (Yankees GM Brian Cashman) to nearly $10MM (Cubs president of baseball ops Theo Epstein).
Luhnow was a polarizing figure early in his tenure with the Astros, as many raised an eyebrow and criticized from afar as he emphasized the usage of data, analytics and sabermetrics perhaps more than any executive in the game's history. The Astros received flak not only for their heavy reliance on statistical data (often at the expense of traditional scouting) but also their aggressive utilization of defensive shifts and other, more experimental player development tactics such as tandem/piggyback starters in the minor leagues.
In the end, it's hard to question much that the Astros have done during Luhnow's tenure, though. The Astros are the reigning World Series Champions and have recently snapped off 11 consecutive wins to propel themselves to first place in the American League West. Their .658 winning percentage on the season trails only the Yankees and Red Sox, but the Astros will have ample opportunity to change that; they'll play their next 19 games against teams with losing records.
Luhnow's tenure with the Astros began with some aggressive tanking that saw the team earn the No. 1 selection in three consecutive drafts, though if there's a notable blemish on his track record, it's probably that two of those three instances paid little dividends. The Astros couldn't have done any better in the 2012 draft when they surprised onlookers by selecting high school shortstop Carlos Correa over Stanford ace Mark Appel with the No. 1 pick. But Houston took Appel with the No. 1 overall pick a year later after he didn't sign, and the team's selection of Brady Aiken a year later led to a controversial scenario in which neither Aiken nor over-slot fifth-rounder Jacob Nix signed with the organization.
Of course, the failure to sign Aiken afforded the Astros with the No. 2 pick a year later, which the team used to draft current third baseman Alex Bregman. Bregman was added to a core of homegrown players that also featured Correa, George Springer, Jose Altuve, Lance McCullers and Dallas Keuchel. Luhnow and his lieutenants have also have plenty of successes both on the trade market (e.g. Justin Verlander, Gerrit Cole, Brad Peacock). They've prioritized now-popular but once-obscure elements like spin rate when adding names like Collin McHugh (via waivers) and Charlie Morton (free agency), and they struck gold with another waiver claim in Will Harris.
Exactly how long Houston will retain this core group remains uncertain, of course. Altuve recently signed a massive five-year extension, but key players like Springer and Correa have yet to sign extensions. That pair is nonetheless controllable through the 2021 season, though the rotation figures to take a very different look in the coming years, as Keuchel (this winter), Morton (this winter), Cole (post-2019) and Verlander (post-2019) are all approaching free agency.
That said, there's clearly little doubt among ownership that Luhnow and his staff are capable of absorbing whatever losses they'll inevitably incur and replacing that group with a promising wave of new young talent and free-agent/trade acquisitions. One of the most impressive things about this regime, after all, is that for all of the success they've had in recent seasons, the Astros still have a strong farm system. Right-hander Forrest Whitley and outfielder Kyle Tucker lead the way, and both are considered to be among the game's top 20 prospects. With several impressive prospects rising through the ranks, plenty of financial firepower at their disposal and an enviable core of controllable assets at the MLB level, Luhnow's Astros have dynasty potential despite the increasingly competitive nature of the American League West.