SUNDAY: Houston has announced the extension.
SATURDAY: The Astros have reached an agreement with right-hander Justin Verlander on a two-year, $66MM extension, Mark Berman of FOX 26 Houston reports. The deal will keep Verlander, a client of ISE Baseball, in Houston through the 2021 season.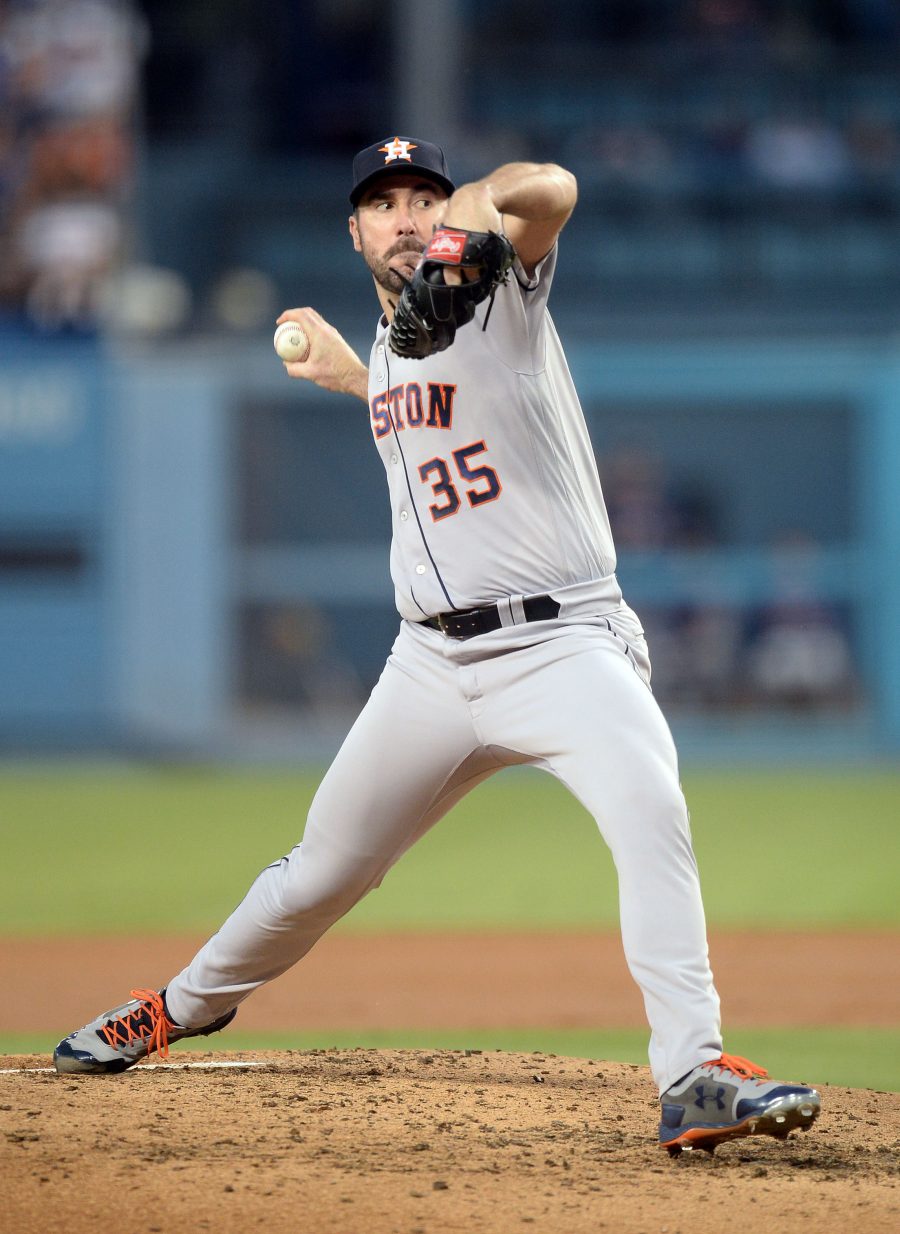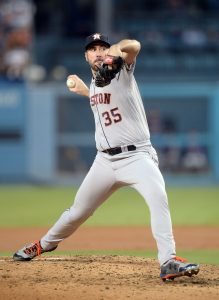 It has been a remarkable few seasons for Verlander, who's set to complete the final season of a five-year, $140MM extension signed prior to the '13 campaign. Lagging velocity and some health issues led to messy 2014 and 2015 seasons, but Verlander recovered admirably, finishing out his Tigers tenure in good form before being shipped to the 'Stros.
Verlander has now reached his 36th birthday, but you wouldn't know it from the way he pitched last year. Over 214 frames, he worked to a 2.52 ERA with 12.2 K/9 against just 1.6 BB/9. And it wasn't just the work of a crafty veteran who somehow managed to squeeze out one last good season from what was left of his stuff. Verlander averaged over 95 mph with his dominating fastball and jumped to a 14.5% swinging-strike rate — easily the highest mark of his storied career.
There's an argument to be made that Verlander was never better than in 2018. He didn't tally the same volume of great innings that he did in the vintage seasons of his youth, but Verlander's insane 30.4% K%-BB% was nearly twice his career average. That level of unadulterated dominance is typically reserved for elite late-inning relievers who mostly unleash their arsenal in one-inning bursts. Statcast actually felt that Verlander was unlucky to permit opposing batters a paltry .260 wOBA. The contact they made against him was so weak that the advanced system credited those hitters with a .236 xwOBA.
Locking up Verlander – the third in a series of late-spring Astros extensions – brings at least some degree of clarity to a future rotation mix that seemed hazy at best. With both Verlander and Gerrit Cole set to hit the market after the upcoming campaign, and emerging frontliner Lance McCullers Jr. on the shelf until at least Opening Day 2020, Houston's level of concern vis-á-vis the top end of the rotation had reached urgent heights. Collin McHugh was lassoed back from the bullpen, but none of the club's glut of emerging arms – Cionel Perez, Framber Valdez, Josh James, Forrest Whitley, Corbin Martin, and J.B. Bukauskas among them – would likely be prepared to lead a staff in the upcoming seasons, especially one with designs on another AL crown.
The club still has more to work to do, of course (old friend Dallas Keuchel is still out there), but with just $108MM on the 2020 books even with the extensions divvied to Verlander, Alex Bregman, and Ryan Pressly, there should be plenty of room with which to maneuver. A Cole deal seems further off, and riskier still given his third-starter track record in the two seasons prior to '18, but the club's tech-blazed path to improvement with so many of its hurlers, centered on bolstering spin rates with pitches both fast and slow, should certainly be a mark in its favor. Houston, under Jeff Luhnow, has always been loath to part from the cream of its crop, so a high-profile trade for a top-end arm wouldn't seem to be in the cards.
Regardless, with ace now in tow, the Astros have widened their window considerably. In addition to Cole, only George Springer, among the team's stars, is set to hit the open market between now and when Verlander's contract expires at the end of 2021, and the team has its floodgates set wide open in hopes that another homegrown star or two will wash ashore.
MLB.com's Mark Feinsand was the first to report the two sides were "moving toward" an extension (via Twitter). Ken Rosenthal of The Athletic was first with the proposed figures (Twitter link). Photo courtesy of USA Today Sports Images.