Although the Yankees haven't gotten an inning from injured ace Luis Severino this year, their rotation has done a decent job weathering his absence to this point. As of this writing, the Yankees' starting staff ranks 10th in the majors in K/BB ratio, 12th in ERA and 13th in fWAR, and has helped the injury-laden club to a 41-26 start and a half-game lead in the American League East. While most of the unit's numbers are passable in the aggregate, it's just 19th in the game in FIP and has begun faltering of late.
Without Severino, who's out for at least another month because of a lat strain, left-hander James Paxton stands out as the Yankees' No. 1 starter. The former Mariner got off to a white-hot start this year before going to the injured list May 5 with a left knee issue. Paxton hasn't been good since then, having allowed nine earned runs on 11 hits and seven walks (with 12 strikeouts) in 11 1/3 innings, though he still boasts strong numbers on the season. The 30-year-old's not worth worrying about from the Yankees' perspective if he's healthy, but as someone who has never thrown more than 160 1/3 innings in a season, it's anyone's guess whether Paxton will hold up into the fall.
Like Paxton, right-hander Masahiro Tanaka is someone whose rotation spot is etched in stone. But Tanaka has also declined of late, in part because his signature splitter hasn't been up to par in 2019. That said, considering Tanaka owns a 3.58 ERA/4.01 FIP in 83 innings this year, his presence is hardly a detriment to New York's rotation.
Unfortunately for the Yankees, solutions are harder to find after Paxton and Tanaka. Domingo German, who stepped into the Yankees' rotation to replace Severino, looked like a breakout star through mid-May. The 26-year-old has come crashing down since then, though, and has been on the IL since June 9 with a left hip flexor strain. German has logged an ugly 5.74 ERA/5.25 FIP over his most recent five starts, despite his 11.14 K/9 against 1.69 BB/9 during that 26 2/3-inning span. Beyond that, it's worth noting German is already nearing his innings total from all of 2018, having tossed 70 (24 fewer than last year), and has never reached 125 in a professional season.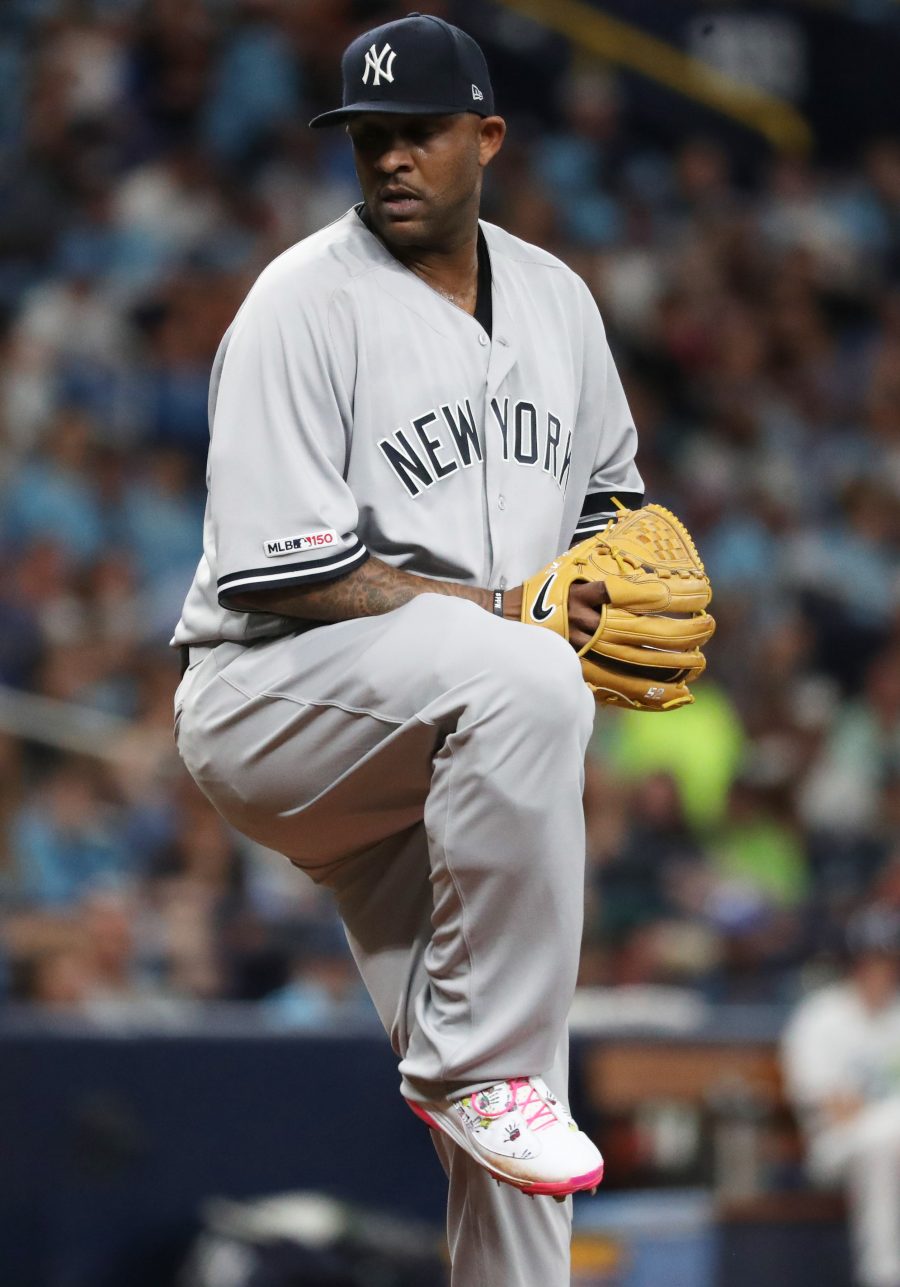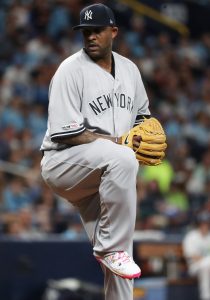 Worsening the Yankees' situation, aging lefties J.A. Happ and CC Sabathia have each fallen short of expectations this season. Happ, whom the Yankees re-signed to a two-year, $34MM contract over the winter, has managed a 4.66 ERA/5.34 FIP through 75 1/3 frames. According to Baseball Savant, the 36-year-old Happ's hard-hit rate against has risen by almost 8 percent since last season, while his strikeout rate has fallen by nearly 7 percent.
The soon-to-retire Sabathia, meanwhile, isn't having the final season he or the Yankees envisioned. The potential Hall of Famer has pitched to a playable 4.42 ERA, yet his 5.98 FIP is unsightly, and he has only completed six innings on two occasions. Moreover, Sabathia's groundball rate is 6.5 percent below his career mark, which has helped lead to a massive increase in home runs against. Sabathia yielded homers on 11.7 percent of fly balls in 2018, but the number has climbed to 20.8 this season. While Sabathia reinvented himself over the previous couple seasons as a soft-contact specialist, hitters have increased their hard-hit rate against him by better than 5 percent since a year ago.
Barring outside acquisitions, it appears the suddenly slumping Yankees are stuck with their current alignment of starters for the time being. Along with Severino and German, the Yankees are missing Jordan Montgomery (out for the year because of Tommy John surgery) and Jonathan Loaisiga (strained shoulder). Those injuries have depleted the Yankees' depth, which has left them to deploy reliever Chad Green as an opener to underwhelming results.
In positive news for the Yankees, Severino's as good a reinforcement as you could possibly land during the season. On paper, he'd form a more-than-capable trio with Paxton and Tanaka. It would be risky to expect Severino to immediately return in top form, though, meaning it would behoove the club to add at least one new starter before the July 31 trade deadline. It seems fair to expect any of Madison Bumgarner, Matthew Boyd or Marcus Stroman to end up in a Yankees uniform by then. Acquiring one of those three could make the difference in the Yankees holding off the Rays and Red Sox in the AL East or having to overcome a one-game playoff for the third straight season. The way the Yankees' current starters are trending, it's going to be difficult to keep their rivals at bay even as injured stars come back on the offensive side.