Denard Span has played 11 seasons at the big league level, totaling 1359 games and 5956 plate appearances, but the former Twins, Nationals, Giants, Rays and Mariners outfielder confirmed to MLBTR this week that he's suited up for the final time.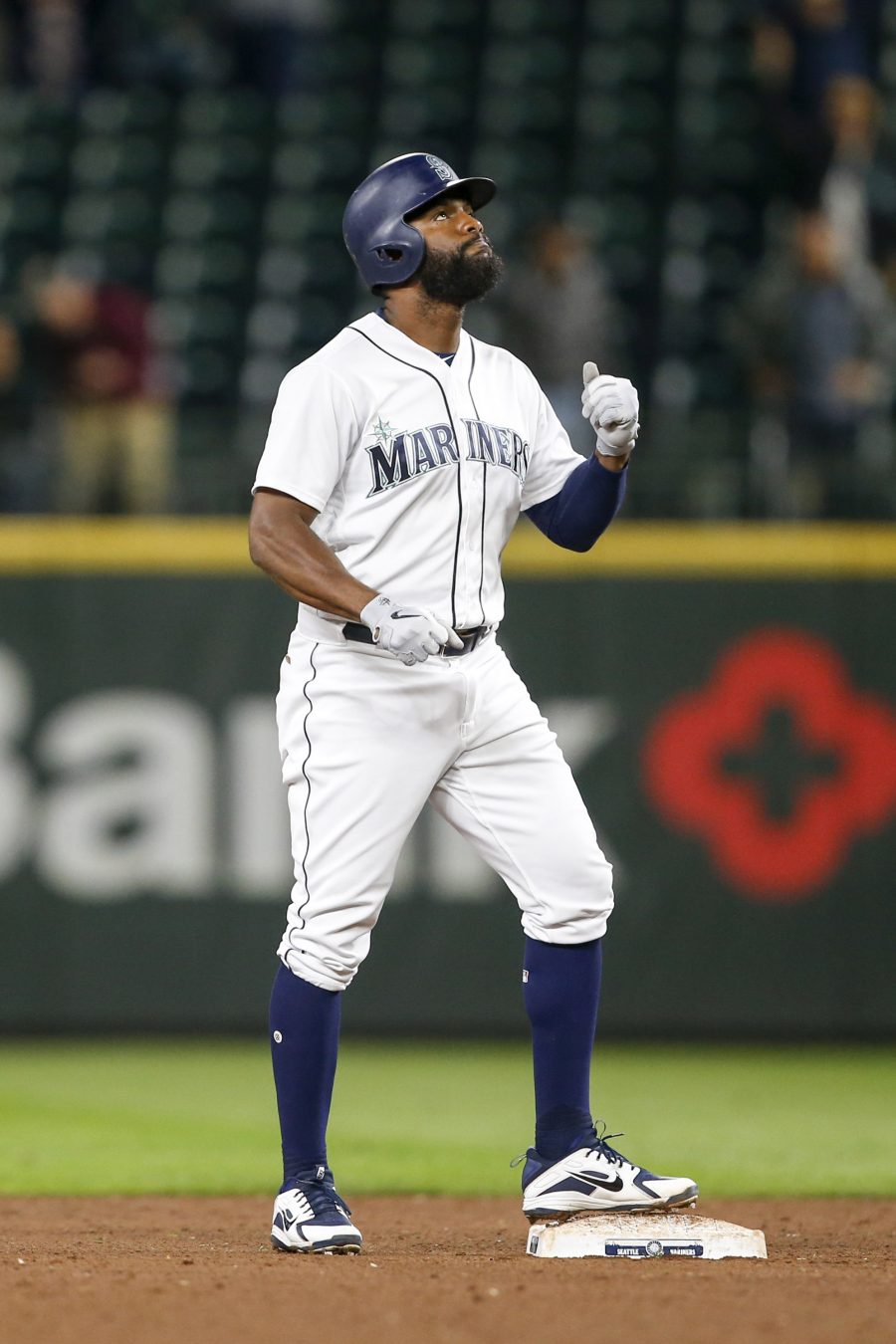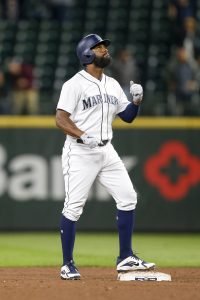 "I would say, in my heart, once I didn't sign a contract going into the 2020 season, that was it for me," said Span. Retirement, however, is a bittersweet step for the 36-year-old, who'd have preferred to walk away from the game on his own terms. Instead, changes to the free-agent landscape and the manner in which teams evaluate players left Span feeling conflicted as he sought a new team in the 2018-19 offseason.
"I'm a man of principles, and when those principles aren't met, I can't go along with it," Span explained. "…I honestly recognize that I'm not the player that I was when I was in D.C. or when I was in Minnesota. But, I still know that I have value. I'm not a center fielder or premier player anymore, but that doesn't mean I can't help a ballclub win a championship or win games. I'm not the $12MM player anymore, but from what I did [in 2018], that doesn't tell me I'm worth $1MM or worth $1.5MM or worth league minimum. I got an offer for league minimum. It was just unreal."
Span indeed put together a solid campaign in 2018, tallying 501 plate appearances between the Rays and Mariners with a combined .261/.341/.419 batting line. He connected on 11 home runs, 22 doubles and seven triples while swiping nine bases in 13 tries. Both OPS+ and wRC+ agreed that his bat was 12 percent better than that of a league-average hitter. Through 137 games, Baseball-Reference pegged him at 2.1 wins above replacement — FanGraphs at 1.5.
"For me, how do you go from 500 at-bats, being a productive player — you look over the course of my career, I've never been a problem in the clubhouse, either — how do you equate that to $1.5MM or all the way down to league minimum?" Span asked rhetorically.
The timing of the offers was difficult on Span and his young family as well, ranging from late January through the first week of the regular season. Any offers received were of the "take it or leave it" variety, Span added, as opposed to a few years ago when there was more negotiation. Once Spring Training was underway, he finally received offers from multiple clubs at once — on minor league deals.
"It just was like, 'How did I get to this point where now I have to prove that I can play when I just had 500 at-bats last year?'" Span continued.
Span's comments strike a similar tone to those recently expressed by former Reds second baseman Scooter Gennett. The 30-year-old Gennett, who didn't sign a contract this winter, spoke to Doug Fernandes of the Sarasota Herald-Tribune last month about "not conforming" to what he "[doesn't] think is right." Gennett set a value on his skills and on the trade-off of being "220 days away from family," ultimately opting not to compromise. Span viewed the decision similarly.
"I just couldn't see myself at this point in my career giving in or compromising myself — especially where I'm at in my life, being a husband and a father," said Span, who is married and has two children under three years old. "It's already hard enough to be away from my family, and now they want me to play for less than what I humbly feel I deserve. I'm not saying I'm worth $10MM. I'm saying I'm worth more than what they offered me."
Span and Gennett are hardly the only big leaguers frustrated by the changes to the free-agent landscape in recent years. We're not far removed from a 2017-18 offseason that proved to be one of the most frigid in recent memory for free agents. The lack of activity on the middle and lower tiers of the free-agent market that winter helped to set the stage for much of the league/union tension that has negatively impacted the currently ongoing return-to-play talks and will certainly impact the next wave of collective bargaining in 2021.
While it's true that the game's top stars — particularly those still shy of 30 — have generally been able to secure considerable free-agent contracts, the 2017-18 and 2018-19 offseasons also featured an erosion of the "middle class" of free agents. (There's a reason Adam Jones is preparing to play in Japan, after all.) Span himself noted that not long ago, veterans at the same point in their careers as he was following the 2018 season could even reasonably expect to find two-year deals. Rajai Davis, David DeJesus and Chris Young are among the numerous outfielders who signed two-year deals in the $10MM range from 2013-16.
In today's game, comparable veterans like Kevin Pillar, Brock Holt and Asdrubal Cabrera have begun to settle for one-year pacts, and those who do find multi-year guarantees typically take a smaller salary. Wilmer Flores (two years, $6.25MM this offseason), Austin Jackson (two years, $6MM in 2018) and Howie Kendrick (two years, $7MM in 2018) are a few examples. With teams now suddenly experiencing unprecedented revenue losses, and with a likely aggressive wave of non-tenders on the horizon, it seems unlikely that the trend will change anytime soon. It's eminently possible that other veterans will feel obligated to follow the same path as Span.
All told, Span will officially walk away from baseball with a lifetime .281/.347/.398 batting line, 71 home runs, 265 doubles, 72 triples, 185 stolen bases, 773 runs scored, 490 runs batted in and 28 wins above replacement. The 2002 first-round pick walked in 8.6 percent of his plate appearances, struck out at just a 12 percent clip and was a positive contributor on the bases and with the glove for the vast majority of his time in the big leagues. Between his draft bonus, his first extension with the Twins and his three-year deal with the Giants, Span earned more than $58MM as a player. His 2018 production suggests that he could likely have added to those totals, but Span will instead turn his full focus to his family, taking solace in the fact that he stuck to his convictions:
"At the end of the day, I want people to get that I didn't play because of principles. Point blank."