The Astros have made an addition to their bullpen, announcing a two-year contract with reliever Hector Neris. The deal, which reportedly guarantees $17MM, also contains a 2024 option valued at $8.5MM ($1MM buyout). That's currently a club option, but Neris can vest that provision into a player option in any of three ways: making at least 50 appearances in both 2022 and 2023, making 60 appearances in 2023 alone, or making a combined 110 appearances over the next two seasons. Neris is represented by Brian Mejia and Ulises Cabrera of Octagon Baseball.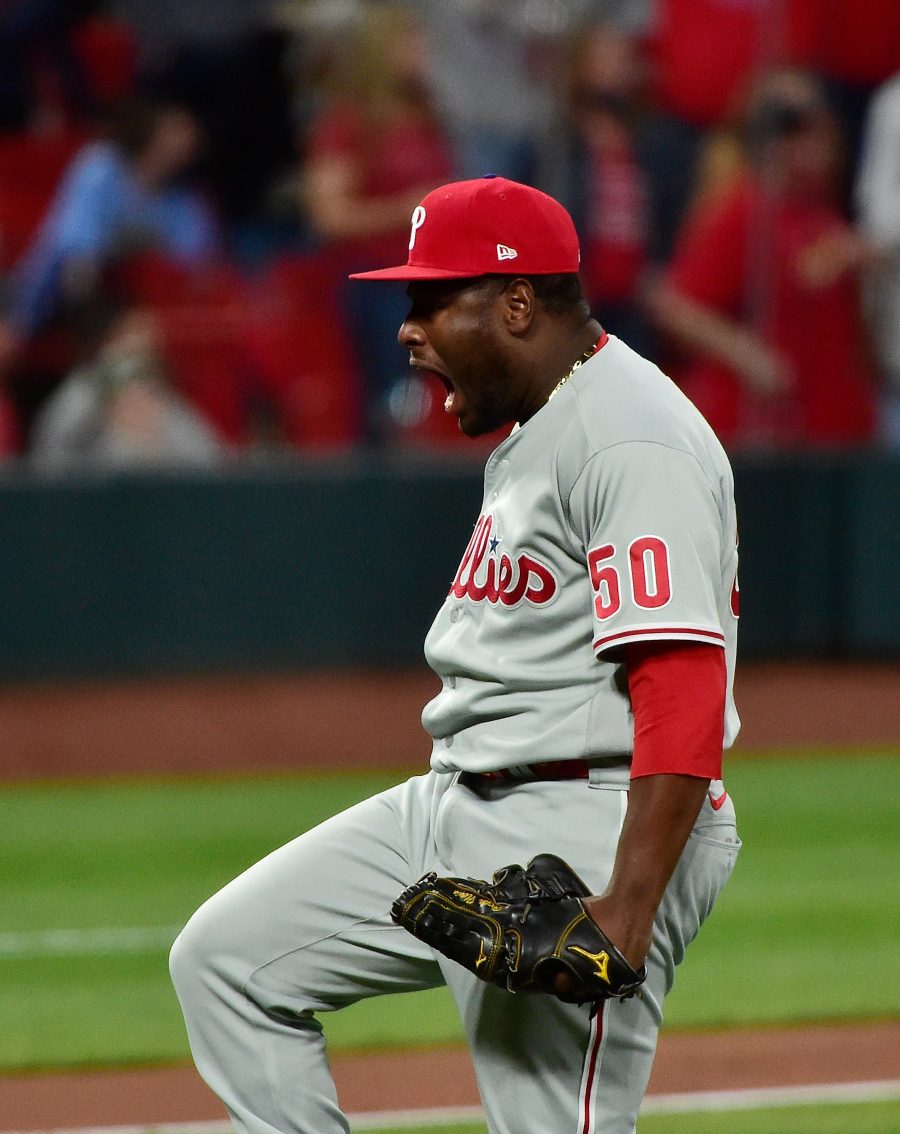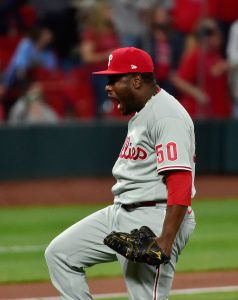 The former Phillies' closer was reportedly in high demand, despite being the face of a bullpen in Philadelphia that led the league in blown saves. Neris himself notched 12 saves and 11 holds, but also seven blown saves while tossing 74 1/3 innings across 74 games. He had a 3.63 ERA/4.08 FIP while pairing a strong 31.6 percent strikeout rate with a less-than-ideal 10.3 percent walk rate.
To his credit, Neris kept the ball on the ground more frequently than usual, logging a 48.9 percent groundball rate. The Phillies were hardly known for their infield defense, but that's a positive sign nonetheless as he heads to Houston. In total, Neris was credited with 1.4 rWAR, a solid number for a reliever.
The 32-year-old has spent his entire eight-year career with the Phillies, totaling 405 appearances and a career 3.42 ERA/3.79 FIP. The Dominican right-hander was originally signed by the Phillies back in 2010 as an amateur free agent. Despite moving in and out of the closer role during his time in Philly, Neris was an overall positive contributor going back to 2015.
He'll now embark on the next chapter of his career in Houston, where he steps in to assume Kendall Graveman's late inning responsibilities. Graveman, acquired midseason from the Mariners, recently signed a three-year, $24MM deal. The Astros will pay Neris a half million more per season, but with only a two-year commitment, which tracks market-wise, given that Neris is two years older than Graveman.
Neris will team with fellow righties Ryne Stanek, Phil Maton, Pedro Baez, and Rafael Montero to try and bridge the gap from the starter to closer Ryan Pressly. If nothing else, the Astros can rest assured that Neris can handle the mental burden of pitching for an often-maligned franchise in Houston. Having spent so long in Philly, Neris should be used to hearing his share of criticism on the hill.
Neris leans heavily on a 84 mph split finger, which has long been the bell cow offering of his arsenal. He's especially reliant on the split versus lefties, against whom he uses the split finger roughly 50 percent of the time. For comparison's sake, he went to the split just 36.9 percent of the time against right-handers. For same-handed hitters, he leans heavily on a 94.1 mph four-seamer (43.9 percent usage rate) and a 94.8 mph sinker (31.1 percent usage rate).
He has also occasionally toyed with a slider against righties, which he threw just 44 times last year – only thrice to lefties – though the breaker wasn't particularly effective for Neris. Against lefties, Neris throws the heater 37.3 percent of the time, while dialing back usage on his sinker. On the whole, the split finger has been his most effective pitch, producing a mere .152 expected batting average and .240 expected slugging. He finished 2021 in the 93rd percentile for both whiff rate and chase rate while finishing in the 91st percentile for strikeout rate.
Jim Salisbury of NBC Sports Philadelphia first reported the Astros were signing Neris to a two-year deal. Ken Rosenthal of the Athletic reported the $17MM guarantee. Chandler Rome of the Houston Chronicle reported the presence of the 2024 option and its specific provisions.
Image courtesy of USA Today Sports.