The Mets announced Wednesday they've signed free agent infielder Eduardo Escobar to a two-year guarantee with a 2024 club option. It's reportedly a $20MM guarantee for the DJ Rengifo y Associates client. Entering the offseason, MLBTR ranked Escobar the game's #35 free agent, forecasting him for the two-year, $20MM guarantee he ultimately landed.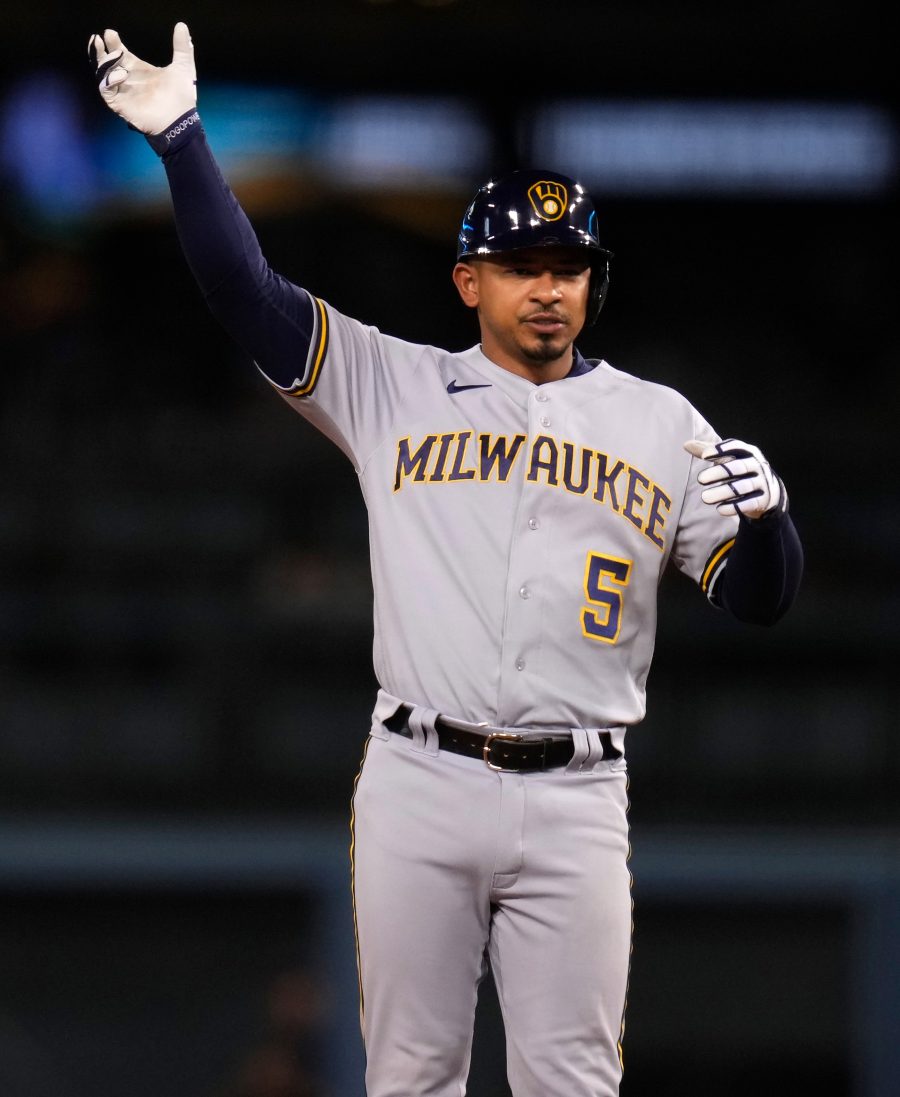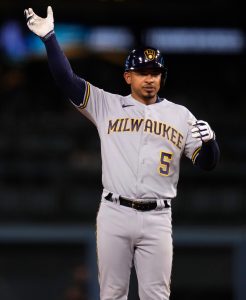 Escobar gives the Mets cover at three infield positions, as he's coming off a season in which he logged 100+ innings at each of first base, second base and third base. He also had extended run as a shortstop earlier in his career, but he's only played two innings there over the past three years. Escobar doesn't rate as a particularly strong defender anywhere on the diamond, but he's at least capable of bouncing between a few spots on the dirt.
While that defensive versatility is a nice bonus, the calling card with Escobar has been his bat. He's been an above-average hitter by measure of wRC+ in each of the last three full seasons, unexpectedly morphing into a power threat late in his career. While he hit just 27 home runs over his first 1620 major league plate appearances, Escobar found another gear in that department in 2017. He hit 21 homers in 499 trips to the dish that season, and he's knocked between 23 and 35 longballs with an above-average ISO (slugging minus batting average) in all three full campaigns since then.
Escobar has gotten to that increased impact without sacrificing much in the way of contact. He's kept his strikeout rate right around 20% over the course of his career, around three percentage points below the league mark. His contact and swinging strike rates have also hovered right around average. And the switch-hitting Escobar has fared well from both sides of the plate. Going back to the start of 2018, he's a .283/.333/.482 batter against left-handed pitching; his .249/.311/.473 mark against righties over that same stretch isn't as impressive, but it's still around league average output from his weaker side.
There's a lot to like about Escobar's offensive game, although he's not completely without flaws. The Venezuela native had an awful .212/.270/.335 showing over 222 plate appearances in the truncated 2020 season. He bounced back to offer more typical .253/.314/.472 output between the D-Backs and Brewers in 2021. That clearly erased some doubts about Escobar's 2020 struggles, but he'll turn 33 years old in January. And even at his best, Escobar has an aggressive approach that tamps down his walk rate and leads to on-base percentages right around the league average.
Escobar is coming off his first career All-Star selection, but that nod was also influenced by the rule requiring an All-Star rep from every team and his presence on a lackluster Arizona club. He's more solid regular than star, but Escobar was valued around three wins above replacement by each of Baseball Reference and FanGraphs in 2018, 2019 and 2021. The Mets will hope for more of that same steadiness over the coming seasons, and Escobar's versatility enables Eppler and his staff to be flexible in building the infield around him.
Francisco Lindor and Pete Alonso are ensconced at shortstop and first base, respectively. Second and third base are less settled, though, with Jeff McNeil and J.D. Davis the respective in-house favorites at those spots. Both players can also man the corner outfield, and neither is without question marks. McNeil didn't make his typical level of offensive impact in 2021, while Davis is a below-average defender at the hot corner. Davis, in particular, has been frequently mentioned as a speculative trade candidate — so much so that he's even expressed some doubt about whether he'll be back in Flushing next season. Robinson Canó is also slated to return from a season-long performance-enhancing drug suspension and could factor into the second base mix, although it remains to be seen how much faith a new front office head and manager will have in the 39-year-old veteran.
Jon Heyman of the MLB Network first reported that Escobar and the Mets were in agreement on a two-year contract. Joel Sherman of the New York Post was first to report the $20MM guarantee as well as the presence of a 2024 club option.
Image courtesy of USA Today Sports.