The Mariners have agreed to a deal with free-agent righty Sergio Romo, tweets Jesse Sanchez of MLB.com. It's a big league deal that comes with a $2MM base salary, tweets Joel Sherman of the New York Post. The deal is pending a physical. Romo is represented by Meister Sports Management.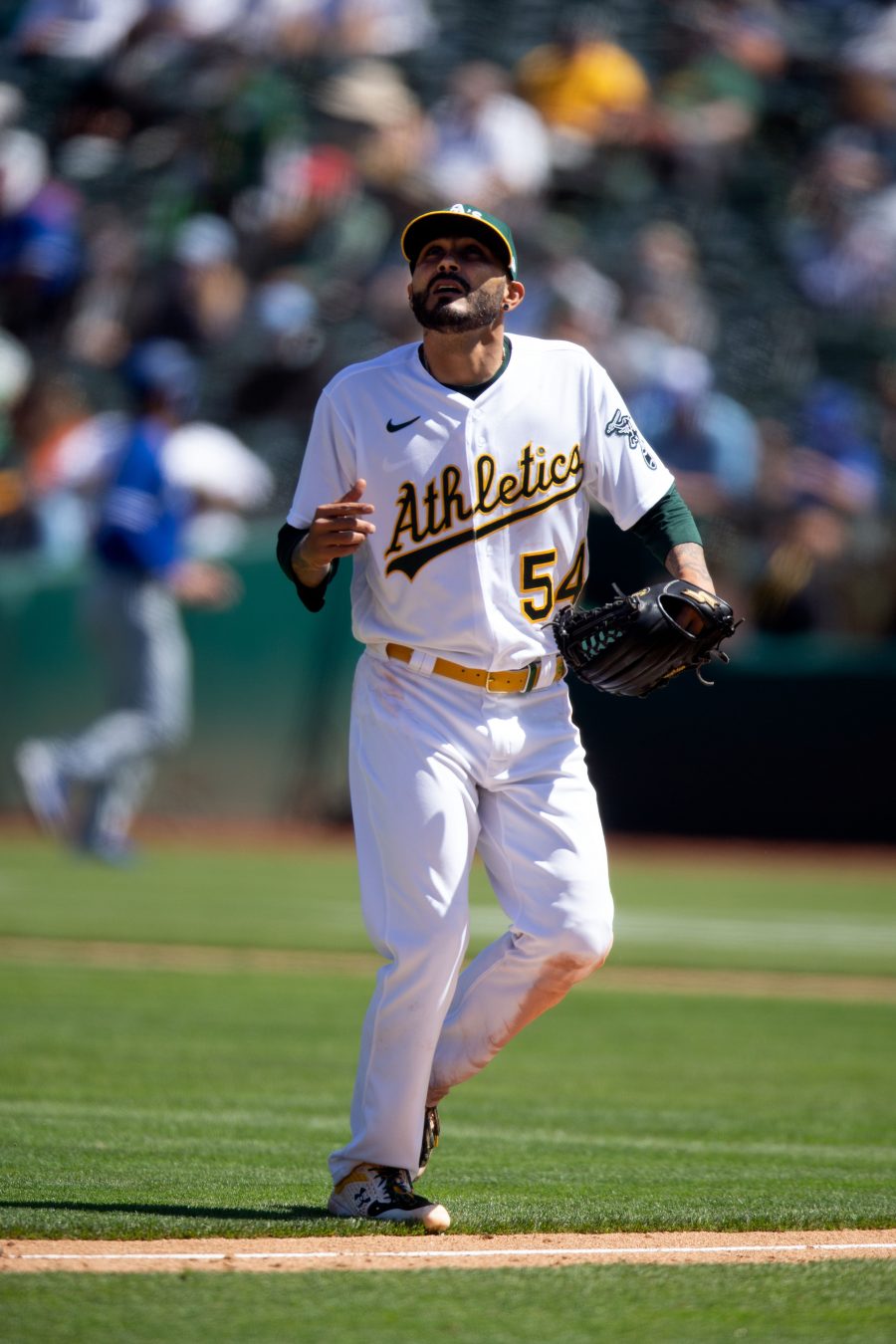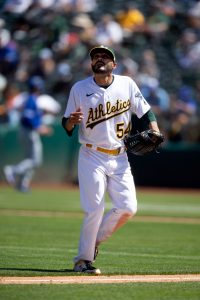 The 39-year-old Romo spent the 2021 campaign with the division-rival A's, where he posted a 4.67 ERA with a 23.2% strikeout rate against an 8.1% walk rate. It marked a downturn both in terms of ERA and strikeout rate for the 14-year big league veteran, but Romo continued to be among the game's best in terms of limiting hard contact. His 84.9 mph average exit velocity ranked in the 98th percentile of big league pitchers, and Romo's 23.3% opponents' hard-hit rate was the best in the Majors.
A soft-tossing, sidearming slider specialist, Romo has long flummoxed right-handed opponents and kept lefties in check more effectively than most sidearm righties. He wasn't quite as dominant against either in '21 as he has been in prior seasons, but neither managed much to do much damage against him overall. Right-handed opponents posted a .240/.290/.420 batting line, while lefties hit .235/.330/.376 — both good for a .305 wOBA.
Romo's spike in ERA this past season was due, at least in part, to an uncharacteristic dip in strand rate; after leaving 77% of runners on base throughout his career (and 78% in 2020 with Minnesota), Romo saw that rate drop to 69.3%. He also put himself at a disadvantage by throwing a first-pitch strike at just a 59.8% clip — the third-lowest mark of his career. If Romo can get ahead more frequently and maintain his outstanding levels of weak contact, that problematic strand rate will quite likely regress toward his career levels.
The Seattle bullpen was already strong, following a breakout from Paul Sewald and a resurgence from fellow righty Drew Steckenrider. The Mariners will also get both Ken Giles and Andres Munoz back from Tommy John surgery, giving them a pair of power arms capable of reaching triple-digit readings on the radar gun. Righty Diego Castillo was closing games in Tampa Bay before being acquired at last year's trade deadline, and the club was surely encouraged by the progress made from starter-turned-reliever Erik Swanson.
That said, the Mariners also lost a key arm in recent days when right-hander Casey Sadler underwent a shoulder procedure that will cost him the entire 2022 season. Sadler, 31, posted a comical 0.67 ERA in 40 1/3 innings last year, and while he would never have been expected to replicate that level of dominance, he was surely viewed as a vital member of manager Scott Servais' bullpen. Romo gives the M's a veteran replacement for Sadler — one who'll provide quite a different look than some of his new power-armed teammates. Going from Romo's 85-86 mph "fastball" to triple-digit heaters from Giles or Munoz in the late stages of a game won't be an easy transition for opponents.
With Romo on board, the Mariners' projected payroll ticks up to about $106MM — its highest point since 2019 but still miles shy of the franchise-record $158MM. It's still possible they'll boost that total a bit further with another free-agent pickup — though the market has been largely picked over by now — or via a trade acquisition, though much of the team's heavy lifting appears complete this winter. The M's were known to be eyeing an experienced option to round out the rotation and have yet to make such an addition, however, and there's always some room for even further bullpen depth to be added — particularly with expanded 28-man rosters to begin the season.