The Cardinals added a needed arm to the rotation and picked up a veteran reliever Monday evening, announcing an intra-division trade that will net them lefty Jose Quintana and righty Chris Stratton from the Pirates. In return, the Pirates are receiving righty Johan Oviedo and minor league third baseman Malcolm Nunez.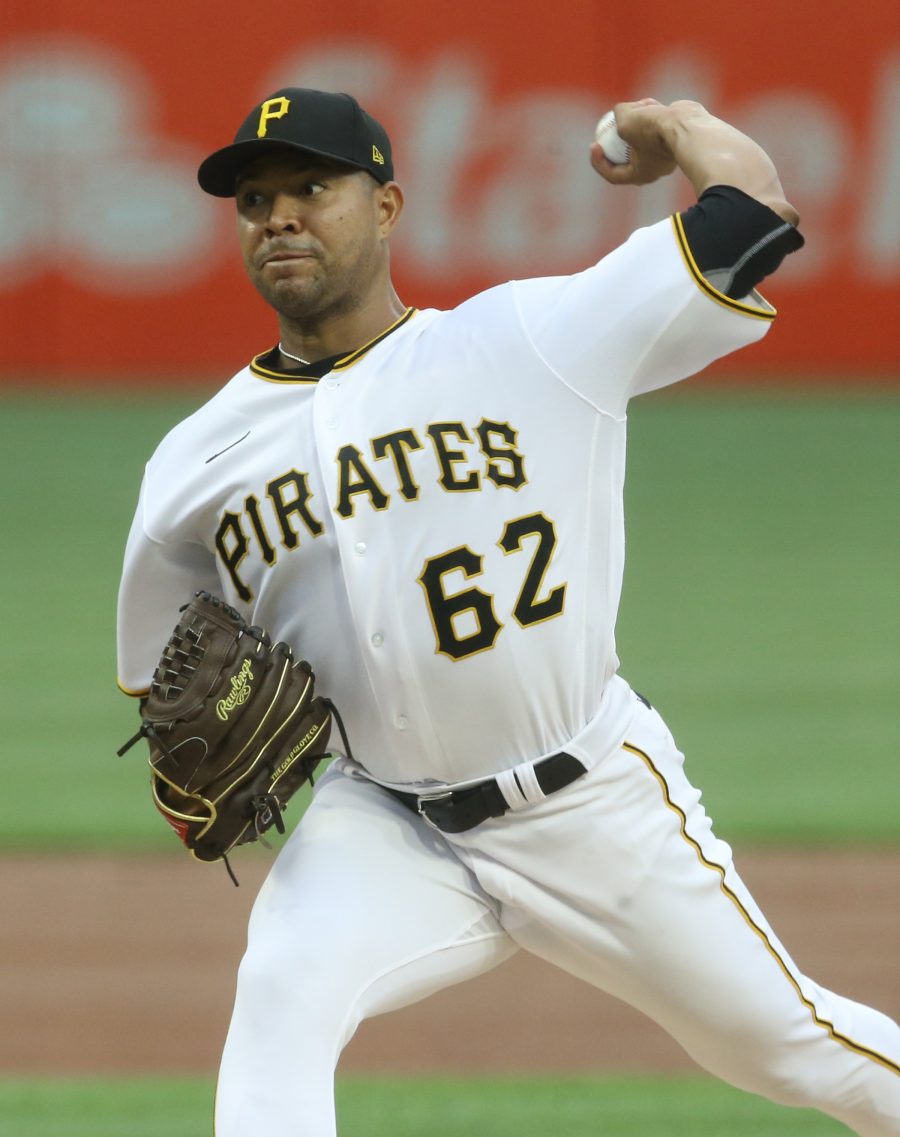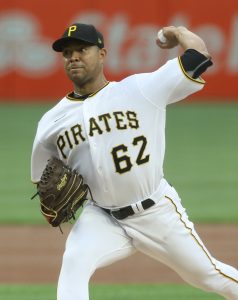 Quintana was an obvious trade candidate, as he's an impending free agent on a Pittsburgh club with no chance of reaching the postseason in 2022. The Bucs were certain to move him for some players who could help beyond this season, and as a rental player, there's no reason for Pittsburgh to be concerned about moving him to a division rival.
The Cards have kicked around the market for higher-impact arms, with former Oakland ace Frankie Montas reportedly a primary target. Once the A's dealt Montas to the Yankees, it seems the Cards pivoted to a lower-cost veteran stabilizer for the back of the starting staff. Quintana is no longer the mid-rotation arm he was at his peak, the kind of pitcher a club would target to start a playoff game. Yet he's had a decent bounceback season in Pittsburgh after struggling in 2021.
Quintana has made 20 starts for the Pirates, working to a 3.50 ERA. He's only averaged a hair above five innings per outing, tallying 103 frames on the season. The sheltered role — in which Pittsburgh has limited his exposure to opposing lineups for a third time in a start — has aided the veteran southpaw, but his production has been good on a rate basis. Quintana's 20.6% strikeout rate is a bit below average, but he's induced swinging strikes on a solid 11.2% of his offerings. He's also generated grounders on a slightly above-average 45% of batted balls — a trait that has been of appeal of the Cards front office in light of the team's strong infield defense — and he's only walked 7.2% of opponents.
Adding Quintana addresses a rotation that has been hit with a couple notable injuries in recent weeks. Jack Flaherty is shelved once again after battling renewed shoulder concerns, though the Cards hope he can return late this month. Offseason signee Steven Matz, meanwhile, tore the MCL in his left knee and could miss the remainder of the season. While he's not officially been ruled out for the year, president of baseball operations John Mozeliak recently told Derrick Goold of the St. Louis Post-Dispatch that it'd be "very, very difficult" to get him back onto a mound in 2022.
The Cardinals add Quintana to a rotation that also includes Adam Wainwright, Dakota Hudson, Miles Mikolas and rookie Andre Pallante. The Cards have top prospect Matthew Liberatore as a depth option, but he's bounced on and off the active roster throughout the year. Pallante, meanwhile, has spent a good chunk of the season in the bullpen and could be on an innings limit. Even with a hopeful late-season return from Flaherty, the Cardinals could still look into another rotation pickup in addition to Quintana.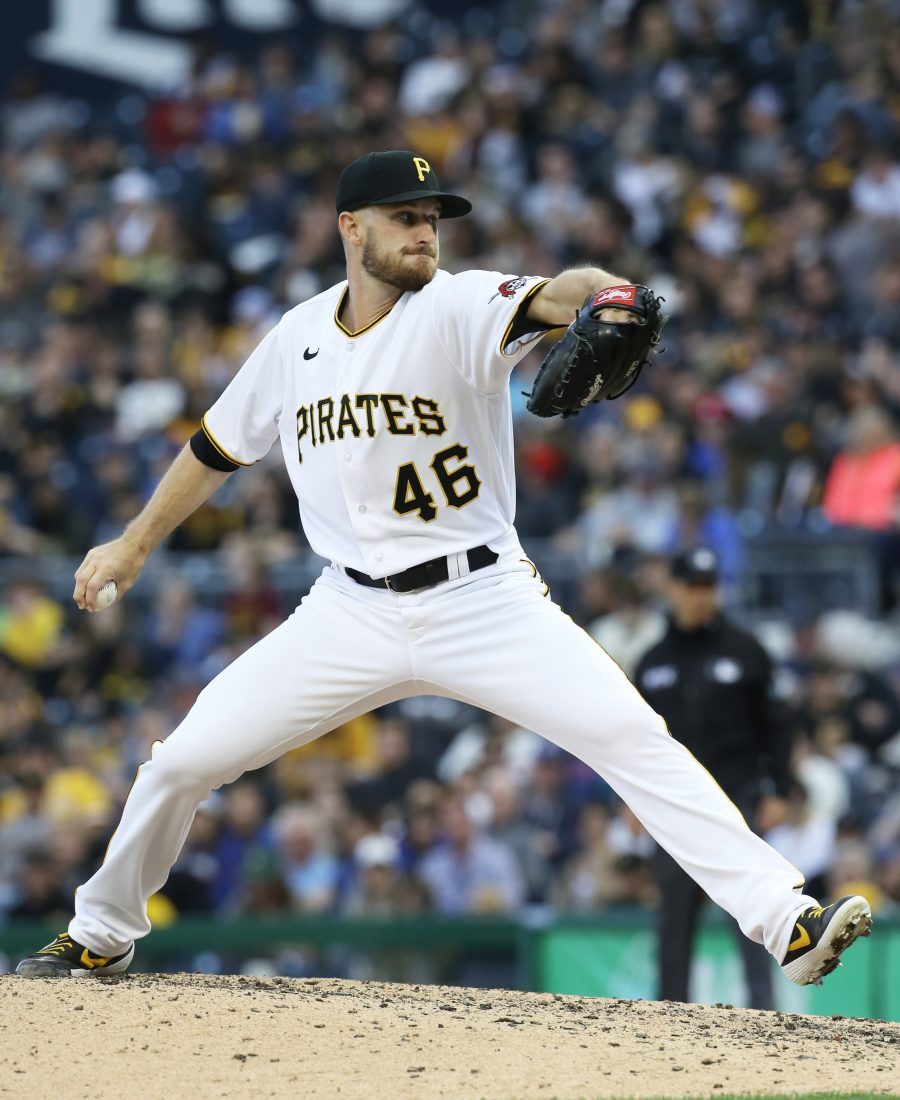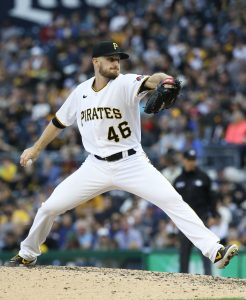 Stratton, meanwhile, gives the Cards a veteran reliever who's worked in a leverage role with the Pirates for the past few seasons. He's sitting on an ugly 5.09 ERA in 2022 but was a rock-solid member of the bullpen in 2020-21.
This year's struggles have come in large part due to a bloated .365 average on balls in play against Stratton, who's actually sporting a career-low 7.2% walk rate so far. The former first-round pick has seen his strikeout rate dip from last season's 25.5% to 20.4% in 2022, but his 12.2% swinging-strike rate is right in line with last year's mark and his 37.3% opponents' chase rate on pitches off the plate is a career-best (and well north of the league average). He's also a perennial spin-rate darling, and 2022 is no exception. Stratton leads all of Major League Baseball in fastball spin rate this season, and the spin rate on his curveball clocks into the 99th percentile.
All in all, Stratton looks like a nice rebound candidate, particularly once he moves from a Pirates club that ranks 24th in the Majors with -12 Outs Above Average (per Statcast) to a Cardinals club that ranks third with a collective +19 mark in that same category. As a bonus, Stratton will remain under team control into the 2023 season via arbitration.
It's an affordable gambit for the Cardinals, as the 33-year-old Quintana is guaranteed just $2MM this season and Stratton is earning a similar $2.7MM salary. The final few months of those salaries won't make much of an impact on St. Louis' payroll outlook for the remainder of the year.
Turning to the Pirates' end of the swap, they'll add an immediate big league option for their staff in the 24-year-old Oviedo, who has logged MLB time with the Cardinals in each of the past three seasons. The 2022 campaign is the first that he's enjoyed above-average results, but he's been quite impressive in a bullpen role this season after struggling as a starter in 2020-21. Through 25 1/3 innings, Oviedo owns a 3.20 ERA with a 24.1% strikeout rate, a very strong 6.5% walk rate and a 43.2% ground-ball rate.
Oviedo is averaging a career-best 95.6 mph on his heater this season after moving into a multi-inning relief role, and he's sporting career-best swinging-strike and opponents' chase rates (13.3% and 33.9%, respectively). The Pirates could entertain the idea of moving him back into a starting role, but Oviedo has been hit hard as a starter both in Triple-A and in the Majors to this point in his career. The move to the bullpen may well be the best role for him going forward, and if that's the case he can be a member of the Pittsburgh bullpen for years to come. Oviedo will finish the season with under two years of MLB service, meaning he can be controlled five years beyond the current season.
Nunez, 21, was the Cardinals' No. 13 prospect on Baseball America's midseason update of their prospect rankings. He's in his second stint at the Double-A level and enjoying a much more productive go of it this time around, hitting .255/.360/.463 with 17 big flies in that pitcher-friendly setting. Nunez has walked at a hearty 13.7% clip and is striking out at a manageable 20.3% rate.
Scouting reports on Nunez give him little chance of sticking at third base, but the Cardinals have emphasized improving his defense in recent years and continue to play him at the hot corner. Nunez draws praise for above-average to plus power and a potentially above-average hit tool. A move to first base or even designated hitter might be in his future, but he adds an intriguing bat to the Pirates' system — one who could soon be ready for the Triple-A level.
Jeff Passan of ESPN first reported that the Cardinals were finalizing a Quintana deal (Twitter link). Derrick Goold of the St. Louis Post-Dispatch broke the news that Stratton was also headed to St. Louis (on Twitter). Francys Romero reported the Pirates' return (Twitter link).