The Braves announced this evening they've signed starter Charlie Morton to a one-year contract extension. He'll make $20MM next season, and the sides tacked on a matching $20MM club option for the 2024 campaign with no buyout. The Braves are one of the few major league teams that announce contract terms.
Morton will stick around for a third season in Atlanta. Originally signed to a one-year, $15MM free agent deal over the 2020-21 offseason, he's now signed late-season extensions in each of the past two years. In both cases, they've been a one-year, $20MM guarantee with a matching team option. Atlanta could've simply exercised the $20MM option for 2023 in Morton's previous contract, but their preemptive agreement with the Wasserman client tacks on an additional option for the '24 campaign.
There's clearly a mutual comfort between the team and the 15-year MLB veteran. He's been a durable and effective member of the starting rotation, avoiding the injured list during his first two campaigns in Atlanta and starting 63 regular season contests. He made another four starts during the 2021 postseason. That didn't end the way he'd have hoped personally, as Morton broke his right leg during his World Series start and had to be scratched from the roster. The club went on to defeat the Astros to secure the title, though, and Morton was back in action by the start of this season.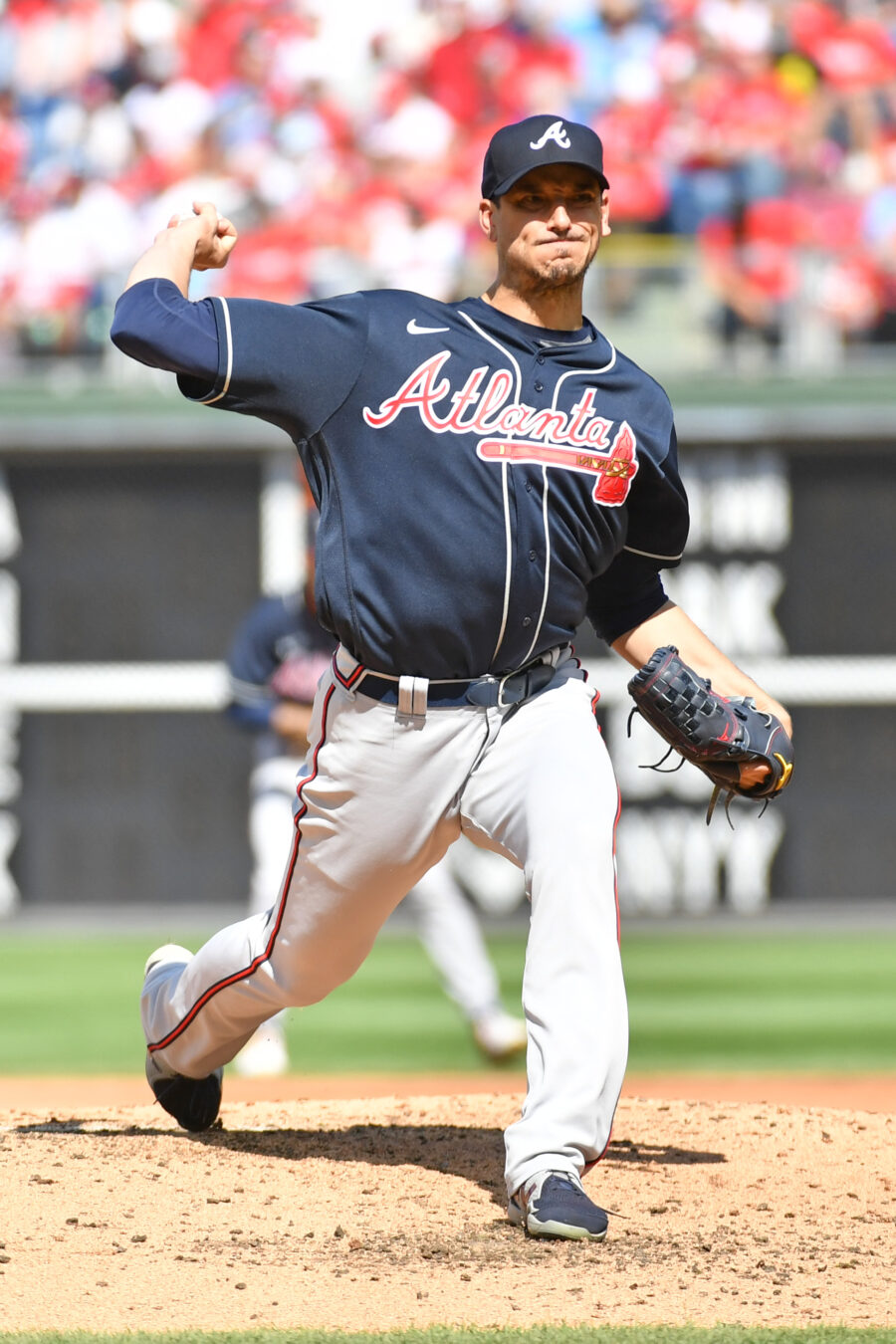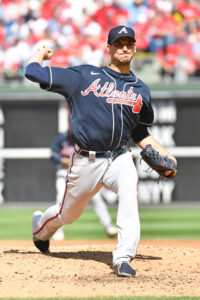 During his debut campaign in Atlanta, Morton worked to an excellent 3.34 ERA across 185 2/3 innings. He's not been quite that effective this year, tossing 167 2/3 frames of 4.29 ERA ball heading into his final start of the season. The two-time All-Star's strikeout rate has been almost identical in each season (28.6% in 2021, 28.4% this year), and he's not shown any signs of physical decline. Morton has averaged 94.9 MPH on his four-seam and 81.2 MPH on his go-to curveball this season, not far off last year's respective 95.5 MPH and 80.6 MPH marks.
It's a similar story on a pitch-for-pitch basis. Morton has generated swinging strikes on 12.3% of his total offerings in both seasons. That's above this year's 10.7% league average for starters, and Morton has held a swinging strike rate in the 12% range for five straight years. Even with his 39th birthday less than two months away, Morton hasn't lost anything from his raw arsenal or his ability to miss bats.
The biggest contributor to his overall dip in production was an atypical struggle to throw strikes early in the season. Morton walked 11 batters in four starts in April, surrendering 14 runs in 18 innings. He'd mostly found his footing from a command perspective by the time the calendar flipped to May. In 26 starts since May 1, he owns a 3.97 ERA with a 29.9% strikeout rate and a manageable 8.2% walk percentage. He's held opposing hitters to a .218/.301/.384 line over that span. Morton was excellent between June and August before hitting another rough patch this month, posting a 5.27 ERA in five September starts.
The Braves aren't much concerned about either his early-season control woes or a couple recent tough outings at the hands of the Mariners and Phillies. Morton's velocity and strong strikeout and walk profile give plenty of reason for optimism he can remain an above-average starter next season, even as his ground-ball rate has dipped to a personal-low 39.7% clip.
Morton, meanwhile, seems content taking a year-by-year approach to his playing career. A longtime back-of-the-rotation grounder specialist with the Pirates, Morton reinvented himself as a strikeout artist with the Astros in 2017. After spending two seasons in Houston, he signed a two-year free agent deal with the Rays before what'll be at least three consecutive seasons as a Brave. He's reportedly set geographic limitations during his recent potential free agent trips, preferring to stay in the Southeastern part of the country to be closer to his family.
Of course, the Braves have far more than just locale to make them an appealing place to pitch. Morton remains part of a stellar roster that has the team on the verge of 100 wins and firmly in contention for another NL East title. He's among a strong rotation led by star rookie Spencer Strider, All-Star Max Fried and breakout hurler Kyle Wright. Veteran Jake Odorizzi has occupied the fifth rotation spot since being acquired from the Astros at the trade deadline, but Atlanta also has rookie Bryce Elder and prospect Freddy Tarnok as promising depth options.
That entire group could return for 2023. Strider, Fried and Wright are all under club control. Odorizzi has to decide whether to trigger a $12.5MM player option or take a $6.25MM buyout and test free agency. Elder and Tarnok are controllable, as are former top prospect and mid-rotation arm Ian Anderson, Mike Soroka, Kyle Muller and Huascar Ynoa (although Ynoa is unlikely to pitch next season after undergoing Tommy John surgery recently).
That's a number of options, reducing the urgency for the club to look outside the organization for rotation help. Signing Morton to an extension also continues the front office's habit of trying to preserve as much of the current core as possible. Atlanta has also signed Matt Olson, Austin Riley and Michael Harris II to long-term deals this year, in addition to previous extensions for Ronald Acuña Jr., Travis d'Arnaud and Ozzie Albies.
Locking in another $20MM to next year's books brings the team's guaranteed commitments north of $165MM (assuming Odorizzi exercises his option), in the estimation of Roster Resource. That's before considering the possibility of extending impending free agent shortstop Dansby Swanson or accounting for arbitration salaries for Fried, Soroka and high-leverage reliever A.J. Minter. It's virtually certain they'll top this year's franchise-record $178MM Opening Day payroll, but it's evidently comfortable territory for the Liberty Media ownership group on the heels of last season's title and another forthcoming postseason trip that's certain to include at least two home playoff games.
Image courtesy of USA Today Sports.