3:27PM: Price hasn't yet made a decision about retirement, telling reporters (including Jack Harris of the Los Angeles Times) that he'll make the call after the season.  For now, he is focused on recovering from his wrist injury and getting back to the Dodgers before the season is over.
12:16PM: Former Cy Young winner, and two-time runner-up, David Price plans to retire after the 2022 season, announced by Bob Nightengale of USA Today. Price stated that "It's just time," and that "Everything on my body hurts."
Price, now 37, was originally drafted in the 19th round of the 2004 MLB draft by the Los Angeles Dodgers, but chose to attend the baseball factory Vanderbilt University. As a junior, he recorded an 11-1 record with a 2.63 ERA in 133 1/3 innings, striking out 194 batters in the process and earning college baseball's top honor, the Dick Howser Trophy.
After his dominant college career, he was drafted first overall in 2007 by the Tampa Bay Devil Rays (now known as the Tampa Bay Rays) and given a six-year, $11.25MM contract, with a then second-largest signing bonus in MLB history of $5.6MM. Price quickly rose through the minor league ranks, and made his Major League debut in September of 2008, helping the Rays make the postseason and, interesting trivia alert, earning a postseason win before a regular-season win.
Price would then spend his next five and a half seasons tormenting the American League with the Rays, pitching to a dominant 3.19 ERA over 1129 2/3 innings with an 82-48 record and helping Tampa Bay reach the playoffs in 2010, 2011, and 2013. During this stretch Price was a three-time All-Star (2010, 2011, and 2012), finished second in 2010 for Cy Young against Félix Hernández, and edged out Justin Verlander in 2012 for the AL Cy Young award — pitching to a 2.56 ERA in 211 innings with a 20-5 record, garnering some MVP votes in the process.
However, at the 2014 trade deadline with the team below .500, the Rays opted to trade Price to the Detroit Tigers in a three-team deal that brought back Drew Smyly, Nick Franklin, and Willy Adames and sent Austin Jackson to the Seattle Mariners. This Tigers team, headlined by three current Cy Young winners in Justin Verlander, Max Scherzer, and Price, and accompanied by future Cy Young winner in Rick Porcello, barely took the AL Central from the Royals and was swept by the Baltimore Orioles in the 2014 ALDS.
After the 2014 season, Price and the Tigers avoided arbitration and agreed on a $19.75MM salary for the 2015 season, setting a record for the largest one-year deal for an arbitration-eligible player. Price showed he was worth every penny, continuing his dominance in 2015 with a 2.53 ERA in 146 innings and earning a trip to his fifth All-Star Game in his seven-year career. Nevertheless, the Tigers fell flat in 2015 and decided to flip Price at the trade deadline to the Toronto Blue Jays for Daniel Norris, Matt Boyd, and Jairo Labourt. With the Blue Jays, Price continued to bully batters, pitching to a 9-1 record with a 2.30 ERA in 74 1/3 innings – ending the year making a combined 32 starts across both teams, with a 2.45 ERA in 220 1/3 innings and finishing runner up to Dallas Keuchel in that year's Cy Young voting.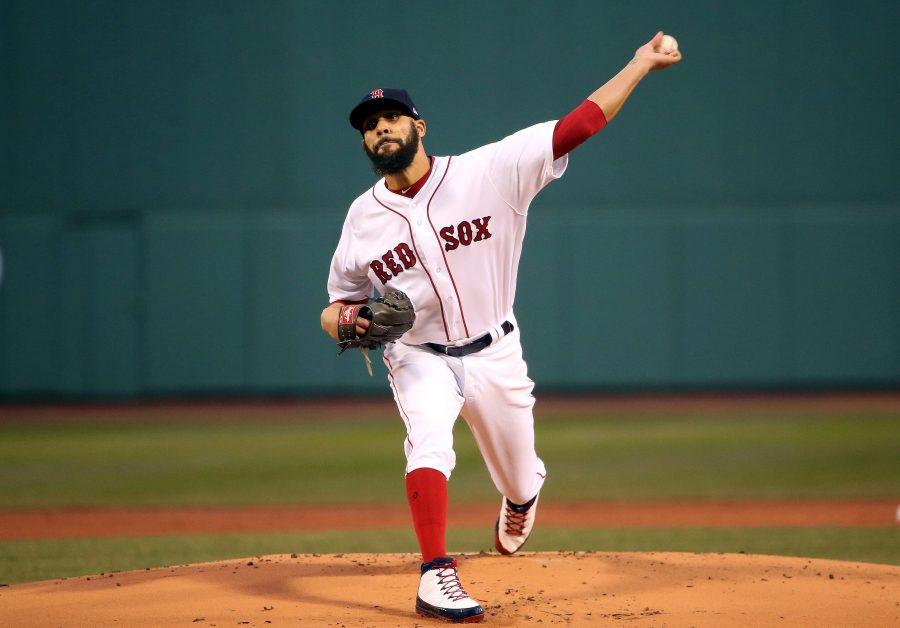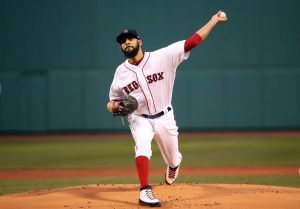 Although still without much playoff success, Price spun his great career and commanding contract-year performance into a massive seven-year, $217MM contract with the Boston Red Sox and bolding stating that he "was just saving all my postseason wins for the Red Sox." His first year with Boston was rough, with Price posting a then-career worst ERA of 3.99 in 230 innings, a far cry from the 2.90 ERA he had posted during the 2012-2015 seasons. However, Price did make 35 starts, the highest market for a pitcher since Chris Carpenter in 2010. Price then battled with various elbow injuries in the 2017 season, starting the season on the injured list and returning to it in late July before returning in mid-September as a reliever to help the Red Sox's playoff run. Nevertheless, Price returned relatively healthy in the 2018 season, posting a 16-7 record in 176 innings (30 starts) with roughly career average strikeout and walk rates, 24.5% and 6.9%, respectively, en route to his first World Series ring. Most notably, Price was able to shake off his substandard playoff performance moniker, pitching to a 3.46 ERA in 26 innings (5 starts), striking out 23 and only walking 12 as the Red Sox won the World Series for the fourth time in 15 seasons.
Price once again dealt with injuries in the 2019 season, first with left elbow tendonitis and later with a left wrist triangular fibrocartilage cyst that ended his season early. However, when healthy, Price provided solid back-of-the-rotation support, pitching to a career-high 4.28 ERA in 107 1/3 innings. Importantly, Price began to lose effectiveness against right-handed hitters, with righties slashing .257/.314/.460 for a .773 OPS in 2019 compared to a slash line of .234/.293/.402/.695 in 2019. After the 2019 season, new Chief Baseball Officer Chaim Bloom shocked the baseball world by sending Price and former MVP Mookie Betts to the Los Angeles Dodgers in what was largely considered a cost-cutting move. The trade brought Alex Verdugo, Connor Wong, and Jeter Downs to the Red Sox.
Finally a Dodger, Price opted out of the COVID-shortened 2020 season before returning in a primarily bullpen role for the first time since 2008. He pitched to a palatable 4.03 ERA in 73 2/3 innings, appearing in 39 games. However, he posted a career-low K% of 17.8% as well as a career-high BB% of 8.0% — seeing his average fastball velocity drop to 91.9 MPH. Additionally, while righties continued to square up the ball, posting a combined .270/.330/.432 slash line good for .762 OPS, lefties also began hitting Price, resulting in a .276/.353/.419 slash line with a .772 OPS – a far cry from the .210/.291/.381/.672 slash line Price gave up to lefties in the 2018 season (his last full season).
The 2022 season has been a strong rebound bullpen year for Price, with the southpaw posting a 2.58 ERA in 38 1/3 innings with a 23.3 K% and 5.0 BB%. With the Dodgers recently securing a postseason berth, Price can look to chase one more coveted ring before walking off into the sunset on his terms.
Price retires as a 5-time All-Star, Cy Young winner, and World Series Champion. For a five-to-six-year period, he was among the best pitchers in the sport. MLBTR congratulates him on his excellent run and successes, and wishes him the best in retirement.
Image courtesy of USA Today Sports.