The Rangers have made their huge rotation splash, announcing agreement with Jacob deGrom on a five-year contract. It's a reported $185MM guarantee, and the deal also includes a full no-trade clause. The VC Sports Group client will make $30MM next season, followed by successive $40MM salaries in 2024-25, $38MM in 2026 and $37MM in 2027.
The contract also contains a conditional option for the 2028 campaign, with salaries dependent on the health of deGrom's arm over the first four seasons. If the hurler undergoes Tommy John surgery or suffers any elbow or shoulder injury that leads to a 130-day injured list stint within a season or a full calendar year absence over multiple campaigns, a club option would kick in. That'd be valued at $20MM, but it'd jump to $30MM if deGrom posts a top-five Cy Young finish at any point during the deal or tallied a cumulative 625 innings over the next five seasons. It'd go to $37MM if he pitches 725-plus frames or secures three top-five Cy Young finishes.
If deGrom doesn't suffer the kind of injury that'd trigger the conditional provision, he could vest the 2028 option at $37MM by pitching 160+ innings in '27 and securing a top-five Cy Young finish. In that case, he'd only need to pass a postseason physical to max out the contract at $222MM over six seasons.
"We are thrilled that Jacob deGrom has decided to become a Texas Ranger," general manager Chris Young said in the press release. "Over a number of seasons, Jacob has been a standout Major League pitcher, and he gives us a dominant performer at the top of our rotation. One of our primary goals this off-season is to strengthen our starting pitching, and we are adding one of the best."
It's the biggest move of the offseason to date and the latest massive free agent strike out of Arlington. The Rangers committed more than a half-billion dollars to the trio of Corey Seager, Marcus Semien and Jon Gray last winter. That was designed to lay the foundation for a full-fledged return to contention in 2023. The Rangers didn't see their desired steps forward from a win-loss perspective in 2022, largely because of a lackluster rotation behind Gray and Martín Pérez. Texas has suggested they were prepared to attack the top of the market to fortify the biggest weak point on the roster. They've done so with a shocking five-year deal for arguably the sport's best pitcher.
deGrom is one of the most accomplished arms of his generation. While he fell to the ninth round of the 2010 draft and didn't reach the majors until just shy of his 26th birthday in 2014, he immediately cemented himself as one of the game's top pitchers. deGrom worked to a 2.69 ERA in his first 22 starts to secure the NL Rookie of the Year award and kick off a career as one of the league's top hurlers.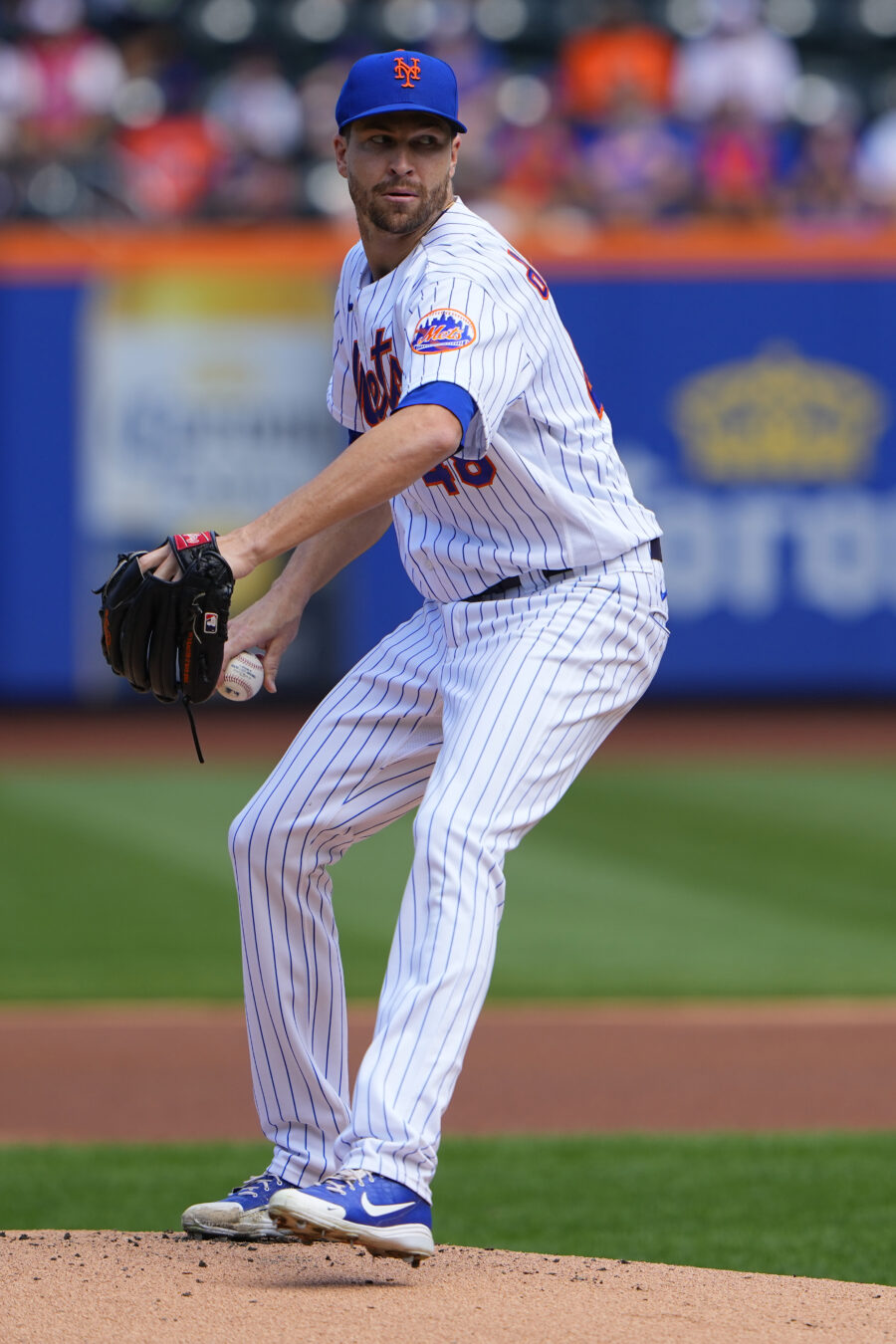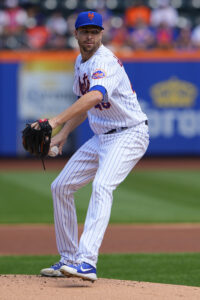 The righty posted an ERA between 2.54 and 3.53 in each of the next three seasons, twice receiving down-ballot Cy Young support. Already a borderline ace, he took his game to new heights in 2018. deGrom twirled 217 innings with an MLB-best 1.70 ERA to secure his first Cy Young. The Mets inked him to a $120.5MM extension after that season. He followed up by repeating as the Senior Circuit's best pitcher, claiming a second Cy Young with a 2.43 mark over 204 innings. He had another dominant season in the abbreviated 2020 campaign, and got off to one of the greatest first halves in history in '21.
Through his first 15 starts that year, the four-time All-Star posted a microscopic 1.08 ERA while striking out an incredible 45.1% of opposing hitters. He was nagged by some minor health issues throughout the first few months, and that culminated in an injured list stint for forearm tightness right around the All-Star Break. While that wasn't initially expected to lead to an extended absence, deGrom would wind up missing the remainder of the season. That September, New York president Sandy Alderson said deGrom had been dealing with a low-grade tear in his UCL, an eyebrow-raising assertion considering the right-hander had undergone Tommy John surgery before making his MLB debut. The pitcher refuted that, calling his ligament "perfectly fine."
After a full offseason, deGrom was expected to return in 2022. Late in Spring Training, he felt some soreness during a between-starts throwing program. He was diagnosed with a stress reaction in his scapula and shut back down, and the injury wound up costing him the first four months of this past season. By the time he returned to the mound in early August, more than a full calendar year had gone by.
With that kind of layoff, one might've expected deGrom to show some signs of rust. Instead, he returned as his peak self, immediately dominating opponents yet again. The Stetson product averaged an absurd 98.9 MPH on his fastball and 92.6 MPH on the cutter/slider that serves as his go-to secondary offering. He struck out 42.7% of opponents against a minuscule 3.3% walk percentage. Opposing hitters swung and missed at 21.1% of his total pitches; no other starting pitcher with 50+ innings had a swinging strike rate above 17%. He struck out eight over six innings during his lone playoff start against San Diego.
A three-homer outing in Atlanta to end his season kicked deGrom's ERA up to 3.08 in his abbreviated season, but there's little doubt he's still capable of performing at his top level if healthy. No pitcher on the planet is as dominant as deGrom on a per-start basis. He predictably opted out of the final $32.5MM on his deal with the Mets at the end of the season.
High-upside as this signing can be for the Rangers, there's certainly plenty of risk in this kind of commitment to a pitcher who lost significant chunks of the past two seasons with arm issues. He's worked just 162 1/3 innings (including playoffs) since the start of 2021. While deGrom had no control of the prorated season in 2020, he'll still be expected to shoulder a full rotation workload despite having tossed just 224 1/3 cumulative innings over the last three years.
deGrom turns 35 years old in June. There's no indication he's on the verge of any performance regression. Texas' commitment runs through his age-39 campaign, and there's the potential for the deal to go sideways if his form tails off later into his 30's. Now-former teammate Max Scherzer and fellow top free agent Justin Verlander have shown it's not of the question for a pitcher to remain at peak form as he approaches 40. Neither Scherzer nor Verlander had dealt with the kind of injuries in their mid-30's that have plagued deGrom, though.
The $185MM guarantee significantly tops MLBTR's three-year, $135MM prediction at the start of the offseason. It's the sixth-largest deal for a free agent pitcher in MLB history, trailing those of Gerrit Cole ($324MM), Stephen Strasburg ($245MM), David Price ($217MM), Scherzer ($210MM with the Nationals) and Zack Greinke ($206.5MM). The deal contains a $37MM average annual value that ranks second among any deal in big league history. Only Scherzer's three-year pact with the Mets — which came out to $43.333MM per season — is higher.
Next year's $30MM salary will bring Texas' projected 2023 payroll commitments to around $170MM. That'd be a franchise-record tally for the Rangers, but there's no indication the organization is planning to curtail spending any time soon. Owner Ray Davis and Young have each indicated there's room for the club to be active on the open market, and there's still plenty of work to be done in turning their 68-win roster into a contender in a difficult AL West. Young and skipper Bruce Bochy are each headed into their first full season at the helm, and they'll expect to break a six-year playoff drought.
deGrom goes to the top of a rotation that brings back Gray and Pérez, who accepted a qualifying offer. The Rangers acquired Jake Odorizzi from the Braves at the start of the offseason, and Dane Dunning is a decent back-of-the-rotation arm. That's a viable starting five, but the team's rotation depth is still lacking and they could add another arm from outside the organization. The infield and catcher are in strong shape. Adolis García is the only outfielder who's guaranteed everyday reps, leaving two spots that could be addressed, and the team figures to add at least one reliever.
The contract contains a $37MM luxury tax hit. The average annual values of a team's commitments are relevant for competitive balance tax purposes. Signing deGrom brings Texas around $192MM in estimated CBT figures, per Roster Resource, leaving them around $40MM shy of the lowest $233MM threshold.
The Mets will have to rapidly turn the page, bidding farewell to one of the best pitchers in franchise history. New York has also seen Chris Bassitt, Taijuan Walker and Trevor Williams hit free agency. They're sure to add to a starting staff led by Scherzer and Carlos Carrasco. Free agency offers a pair of remaining aces in Verlander and Carlos Rodón, and the big-spending Mets have previously been tied to both pitchers. Losing deGrom only figures to increase their urgency to bring in one of those two hurlers, and they'll need to retain or replace free agent center fielder Brandon Nimmo.
New York receives modest compensation for deGrom's departure. The team made him a qualifying offer at the start of the offseason, which he rejected. As a team that paid the luxury tax in 2022, New York receives the lowest compensation: a pick after the fourth round of next year's amateur draft. The Rangers neither paid the luxury tax nor received revenue sharing this year. They'll therefore surrender their second-highest pick in next year's draft and forfeit $500K in international signing bonus space. Should they sign another qualified free agent this offseason — both Seager and Semien had turned down a QO last winter — they'd be stripped of their third-highest selection.
Jeff Passan of ESPN was first to report deGrom received a $185MM guarantee, and that the deal contained a conditional sixth-year option that could push its value to $222MM. Levi Weaver of the Athletic reported the yearly salary terms. Ronald Blum of the Associated Press reported the details of the 2028 option.
Image courtesy of USA Today Sports.