Jan. 18: Craig Mish of the Miami Herald reports that the deal is for one-year and $3.5MM, with up to $2MM in incentives.
Jan. 17: The Brewers are in agreement on a deal with free agent third baseman/corner outfielder Brian Anderson, reports Ken Rosenthal of the Athletic (Twitter link). The deal is pending a physical. Anderson is a client of CAA Sports.
Anderson, 30 in May, had spent his entire career as a member of the Marlins. Selected in the third round of the 2014 draft, the University of Arkansas product reached the majors a little more than three years later. He debuted at the tail end of the 2017 season and established himself as Miami's everyday third baseman the following year.
That marked the first of four straight years in which Miami would pencil him in at the hot corner on Opening Day. For his first three seasons, the right-handed hitter was a productive player on both sides of the ball. He hit at an above-average level every year between 2018-20, showing roughly average plate discipline and contact skills with quality hard contact numbers. Miami's cavernous ballpark didn't do him many favors from a home run perspective but he topped 30 doubles in both 2018 and '19.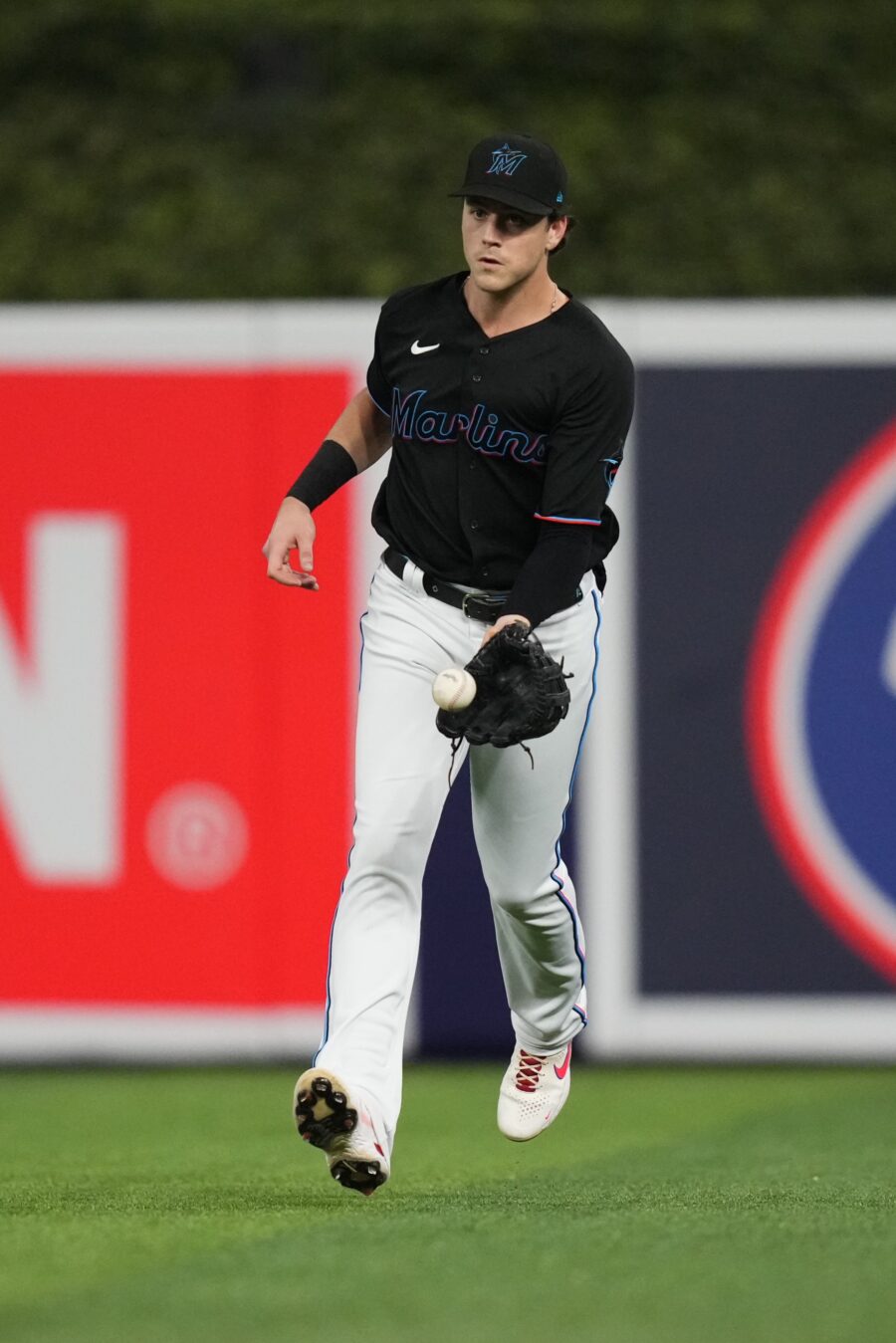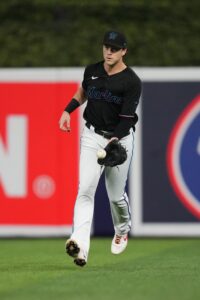 Overall, Anderson hit .266/.350/.436 in just over 1400 plate appearances through his first three full seasons. He paired that quality offense with average to slightly above par marks at the hot corner from public defensive metrics. While he wasn't a star, Anderson looked the part of a solid regular who could factor into the Miami lineup at least throughout his arbitration seasons.
The past two years have been disappointing, though, largely thanks to injuries. Anderson missed extended chunks of the 2021 campaign with a pair of subluxations in his left shoulder. In 67 games when healthy enough to play, he managed only a .249/.337/.378 line. He had another pair of injured list stints last season — first for lower back spasms in June, then a six-week absence late in the summer for another left shoulder issue. Anderson appeared in 98 games but put up a career-worst .222/.311/.346 line through 383 trips to the plate.
Over the past two years, he's hit a below-average .233/.321/.359 through 647 plate appearances. His strikeouts have gone up slightly but the greater concern is the lack of damage he's done on contact. Anderson's hard contact percentage has dipped a bit from its 2018-19 peak. He's collected a combined 25 doubles over the past two seasons after excelling at hitting the gaps for his first few years against MLB pitching. In the wake of that diminished production, Miami non-tendered him to kick off this winter instead of bringing him back on an arbitration salary projected around $5.2MM.
Once he hit free agency, Anderson became an intriguing buy-low target for other clubs. It'd certainly appear as though his production has been adversely affected by the shoulder concerns that have sent him to the IL a few times over the past couple years. The Brewers will hope an offseason of rest and a change of scenery will allow him to put his recent struggles behind him and recapture some of his early-career promise.
In addition to his roughly average defense at third base, Anderson has ample experience in the corner outfield. He's played over 1500 MLB innings as an outfielder, with almost all of that work coming in right field. Public metrics have been split on his work on the grass. Defensive Runs Saved has credited him as eight runs better than average in the outfield over the course of his career. Statcast, on the other hand, has pegged him seven runs below par.
The Brewers presumably take the more favorable view of Anderson's outfield glovework. Luis Urías is fairly well established as the third baseman in Milwaukee. Anderson offers some extra cover at the hot corner but has his clearest path to playing time in right field. Christian Yelich will man left field, while the Brewers looked set to turn center and right field over to Garrett Mitchell and Tyrone Taylor, respectively. Mitchell played well late in his rookie season but has only 28 MLB games under his belt. Taylor connected on 17 home runs while playing plus defense last year, earning a semi-regular role. Yet he also hit .233 with a below-average .286 on-base percentage, raising some questions about his ability to handle the offensive demands of an everyday right field job.
Anderson won't necessarily bump Taylor from the starting lineup, but he adds another option to the mix for manager Craig Counsell. His right-handed bat also offers some extra balance to a lefty-swinging first base/designated hitter tandem of Jesse Winker and Rowdy Tellez, though Anderson himself has thus far fared better without the platoon advantage in his career.
On a one-year contract, Anderson is set to return to free agency next winter after surpassing the six-years service threshold during the 2023 campaign. Once finalized, Anderson will become the third major league signee of the offseason for Milwaukee. Wade Miley inked a one-year, $4.5MM guarantee, while outfielder Blake Perkins is on a pre-arbitration salary having never before played in the majors. Before accounting for Anderson's money, Milwaukee projects for a 2023 payroll around $117MM, as calculated by Roster Resource. The club opened last season in the $132MM range, so there should still be room for more lower-cost additions for general manager Matt Arnold and his front office.
Image courtesy of USA Today Sports.