The Diamondbacks are going to promote pitching prospect Brandon Pfaadt to make his major league debut tomorrow, reports Nick Piecoro of the Arizona Republic. The right-hander isn't currently on the club's 40-man roster, meaning they will need to open a spot for him between now and then.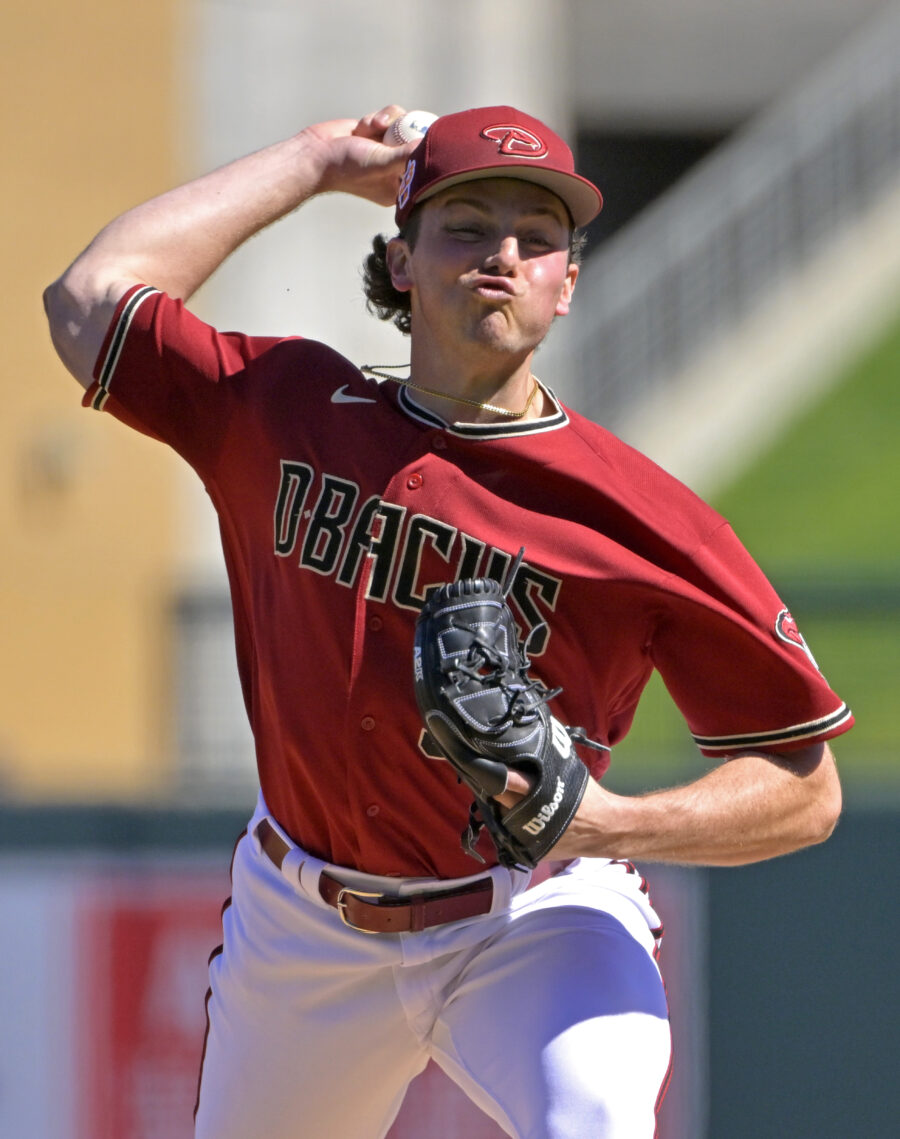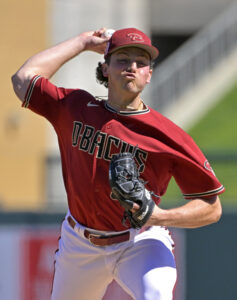 Pfaadt, 24, was a fifth round pick of the club in the 2020 draft. The minor leagues were canceled by the pandemic that year, but Pfaadt emerged with a strong showing in 2021. He rose through three levels of the minors, going from Single-A to High-A and Double-A that year, tossing 131 2/3 innings total with a combined 3.21 ERA. He struck out 30.2% of batters faced while walking just 5.3%. After that strong showing, he was ranked the club's #10 prospect by Baseball America going into 2022.
Last year, Pfaadt would continue to impress, throwing 167 innings between Double-A and Triple-A  with a 3.83 ERA, 31.6% strikeout rate and 4.6% walk rate. Going into this season, he was ranked the club's #5 prospect by BA but amazingly was #26 in the entire league, highlighting a strong and top-heavy system loaded with premier prospects. Their report highlights his fastball, which averages around 93-94mph and has natural cutting action. His slider is his putaway pitch but he also has a changeup and a curveball. He is listed as the #51 prospect in the league at MLB Pipeline, #16 at FanGraphs, #32 at ESPN and was ranked #38 by Keith Law of The Athletic.
The righty was sent to Triple-A to start this year, where he's posted a 3.91 ERA through five starts, striking out 28.6% of opponents while walking just 5.7%. As he's been doing that, the Diamondbacks have been playing well, 16-13 record, despite an inconsistent rotation. Zac Gallen and Merrill Kelly have been their typically excellent selves so far this year, but the rest of the group hasn't been nearly as strong. Madison Bumgarner got released after posting a 10.26 ERA in his first four starts. Ryne Nelson has a 6.39 ERA after six outings while Tommy Henry has a 6.52 after a pair. Zach Davies is on the injured list with an oblique strain while Drey Jameson was optioned out after some struggles.
Amid all of that uncertainty, the club will give Pfaadt a shot and see how he fares against big league hitters. Since the season is over a month old already, he won't be able to earn a full year of service time, at least not the traditional way. The latest collective bargaining agreement has a couple of measures to discourage teams from trying to manipulate a player's service time and delay their free agency. One of those measures is that a player can still get a full service year even if they didn't spend the requisite 172 days in the majors. Any player with less than 60 days' service time at the start of a season who is on two of the top 100 prospect lists at Baseball America, ESPN or MLB Pipeline can still get a full year if they finish in the top two of Rookie of the Year voting. Both Adley Rutschman and Michael Harris II managed to get a full year of service this way last year.
Pfaadt is on all three lists and could follow that path, though it will be a bit of a challenge. He will have to chase down other rookies who have already spent a month accruing stats, such as James Outman or his teammate Corbin Carroll. But for the Diamondbacks, it's an exciting time as Pfaadt joins Carroll, Gabriel Moreno and other exciting young players on the roster, with prospects like Jordan Lawlar and Druw Jones set to join them in the upstart D'Backs in the years to come.
Image courtesy of USA Today Sports.