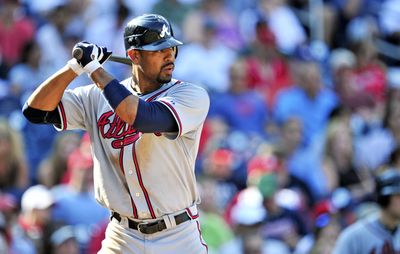 Derrek Lee doesn't deny that his numbers dropped off last year and he doesn't use his thumb injury as an excuse for the disappointing season. But after undergoing successful offseason surgery to repair a torn UCL ligament in his right thumb, the 35-year-old is ready to return to form. And he wouldn't mind proving some of his doubters wrong in 2011.
"I have a little chip on my shoulder," Lee said on a conference call with reporters. "People say I'm old and declining so I want to prove them wrong obviously."
Lee signed a one-year, $7.25MM deal with the Orioles this week after hitting .260/.347/.428 with 19 homers for the Cubs and Braves last year. He drew interest from other clubs, including the Padres this offseason, but he decided to join the Orioles instead. Lee says manager Buck Showalter is an attraction and suggests the O's will have an improved lineup in 2011. But early in the winter, before the Orioles acquired Mark Reynolds and J.J. Hardy, Lee did not expect to play for Showalter.
"Honestly, Baltimore wasn't on my radar earlier this offseason," he said.
Lee arrives in the American League after 14 seasons in the senior circuit and he says he's extremely excited to make the transition. He admits he might not recognize every middle reliever in the AL, but expects to adjust relatively quickly. 
The Orioles, in Lee's estimation, have lots of confidence and the potential to surprise people in the competitive AL East. At 35, the slugger aims to do the same.
Photo courtesy of Icon SMI.