Like it or not, the best players in the game change teams regularly in today's game. Take Cliff Lee, who has been traded three times in the past two years. Adrian Beltre, who joined Lee on the free agent market this winter, will play with his third team in as many years in 2011. 
Some players, like Derek Jeter and Todd Helton, seem destined to remain with the organizations that drafted and developed them, but that's the exception these days, when players at just about every position become available through trades and free agency each winter.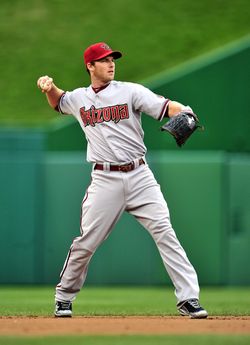 The one exception of the offseason was shortstop. A handful of solid everyday shortstops changed teams, but none of them could be considered elite players. Only one shortstop who switched teams this winter – Juan Uribe – placed among the top 100 position players in WAR last year (3.2). 
Other shortstops, including Jhonny Peralta, Miguel Tejada, Edgar Renteria, Alcides Escobar, Jason Bartlett and J.J. Hardy, changed hands through free agency and trades. The group includes a number of regulars with some impressive career accomplishments, but none of them performed at an elite level in 2010. 
(Jeter, though technically a free agent, did not play at an elite level last year and was never going to sign with a team other than the Yankees even if he had.) 
In case it wasn't already challenging enough to find top shortstops, some of the best ones around signed extensions that should keep them off of the market. Troy Tulowitzki signed a surprising nine-figure extension that will keep him in Denver for the next decade. Later in the offseason, the White Sox locked Alexei Ramirez up to a four-year deal, delaying his free agency by at least two years.
Diamondbacks GM Kevin Towers signed Stephen Drew (pictured) to a two-year extension after a year in which he posted an .810 OPS and a second consecutive above-average UZR/150 (10.0 in '10). However, Drew's deal is unlike the others in that it won't necessarily postpone his free agency.
If the D'Backs fall out of contention early again this summer, teams could inquire on Drew. Similarly, Jose Reyes could become available within a few months, so the market for shortstops could finally develop by the trade deadline. Given that elite shortstops are one of baseball's most valuable, elusive commodities, expect the D'Backs and Mets to ask for multiple quality players in return for Drew and Reyes if they make them available.
Photo courtesy Icon SMI.