The Pirates have locked up one of their core players for nearly a decade. The team officially announced today that outfielder Jose Tabata has signed a six-year contract extension with option years for 2017, 2018, and 2019.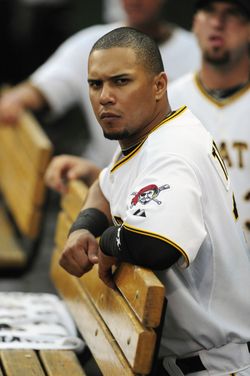 The guaranteed portion of the deal runs through 2016 and includes contract restructuring for 2011. Tabata will receive a $1MM signing bonus, and his 2011 salary increases to $500K. He will then earn $750K in 2012, $1MM in 2013, $3MM in 2014, $4MM in 2015, and $4.5MM in 2016. The three options total $22.5MM – $6.5MM in 2017, $7.5MM in 2018, and $8.5MM in 2019. The Pirates will have the opportunity to buy out Tabata for $250K in any of the three option years, which brings the outfielder's guarantee to $15MM. If the Pirates exercise all three options, the contract could be worth up to $37.25MM.
The contract covers Tabata's three remaining pre-arbitration seasons and his three arbitration seasons. Prior to the completion of the contract, the outfielder amicably parted ways with ACES, his previous agency.  He returned from a stint on the DL with a strained quadriceps this week. Tabata is in his second MLB season, and the 23-year-old has a .264/.351/.362 line with 14 doubles, four homers and 14 stolen bases this year.
He finished eighth in National League Rookie of the Year balloting last year and has played all three outfield positions in the Major Leagues. In just shy of 1500 innings, Tabata's outfield defense is league average, according to UZR. The Pirates acquired Tabata, Jeff Karstens, Daniel McCutchen and Ross Ohlendorf from the Yankees for Damaso Marte and Xavier Nady at the 2008 trade deadline.
MLBTR's Tim Dierkes first reported that the two sides were discussing a long-term deal (all four Twitter links). Rob Biertempfel of the Pittsburgh Tribune-Review, MLB.com's Jenifer Langosch, and Enrique Rojas of ESPNDeportes (multiple links) added details.
Photo courtesy of Icon SMI.