The Rockies have acquired Marco Scutaro from the Red Sox in exchange for Clayton Mortensen, the teams announced. Scutaro is the second shortstop the Sox have traded this winter, following the deal that sent Jed Lowrie and Kyle Weiland to the Astros for Mark Melancon.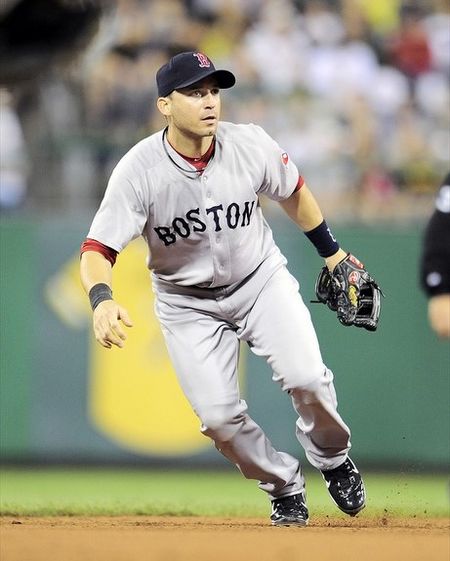 Scutaro, 36, fills the Rockies' need for a second baseman, as the veteran will return to the position after primarily playing shortstop over the last three seasons. He hit .299/.358/.423 in 445 plate appearances with Boston in 2011, and is returning to the NL for the first time since he broke into the Majors with the Mets in 2002-03. Renck says Colorado earmarked Scutaro as a target when the offseason began.
Mortensen, 26, was a supplemental first-round pick (36th overall) for the Cardinals in the 2007 draft. The right-hander was part of the trade package the Cardinals sent to the A's in July 2009 in exchange for Matt Holliday. Mortensen has a 5.12 ERA, a 4.7 K/9 rate and a 3.7 BB/9 rate in 24 Major League games (13 of them starts) with the Rockies, A's and Cardinals. His 51.3% ground ball rate helps offset the lack of strikeouts.
Nick Cafardo of The Boston Globe says (on Twitter) that the Red Sox will platoon Mike Aviles and Nick Punto at shortstop. The deal relieves the team of Scutaro's $6MM salary, giving the club some more money to use towards a starting pitcher. Mortensen is still in his pre-arbitration years.
Jim Bowden of MLB Network Radio and ESPN first reported the agreement (on Twitter) while Troy Renck of The Denver Post said the two sides were finishing up the trade earlier today. Photo courtesy of Icon SMI.