The Giants have re-signed infielder Marco Scutaro to a Major League contract and immediately placed him on the 60-day DL, according to Henry Schulman of the San Francisco Chronicle (Twitter links). The move is a symbolic gesture that will allow Scutaro to retire as a member of the Giants organization. The 39-year-old will continue to rehab, Schulman says, but only to improve the quality of life he can have in his post-playing days.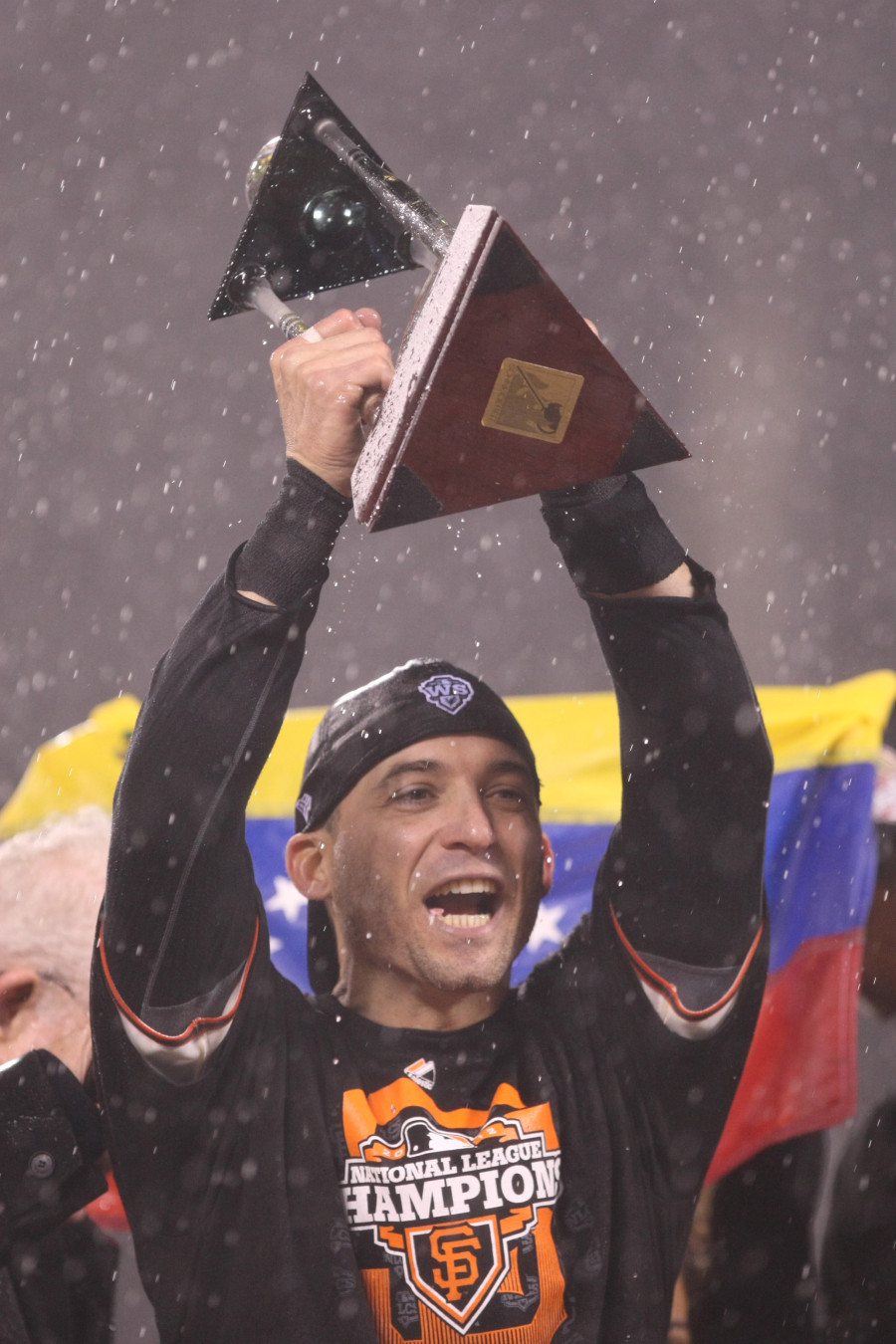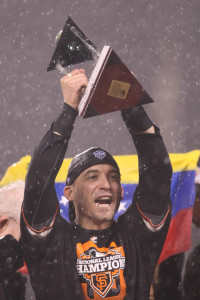 It's a classy move from the organization that released Scutaro this past January in order to free up a spot on the team's 40-man roster. Scutaro's final seasons with the Giants were slowed by a number of back injuries that limited him to 127 games in 2013 and just five games in 2014. As the Chronicle's John Shea tweets, the Giants made this move as a gesture because they didn't want a playoff hero's career to end with a release.
"Playoff hero" is certainly an apt description for Scutaro, but it may actually undersell his importance to the 2012 Giants. Acquired from the division-rival Rockies in exchange for Charlie Culberson, Scutaro took San Francisco by storm in the second half of the 2012 season. He batted a Herculean .362/.385/.473 in 61 contests for the Giants down the stretch before hitting .500 (14-for-28) and taking home NLCS MVP honors. The Giants, of course, would go on to win the World Series in decisive fashion, sweeping the Tigers to take home their second championship in three years.
Scutaro's brilliant performance led the team to re-sign him to a three-year, $20MM contract that offseason. Though the aforementioned injuries did limit his playing time in 2013, Scutaro still batted a very solid .297/.357/.369 in the 127 games he was healthy, combining that above-average production with sound defense and plus baserunning to produce more than two wins above replacement.
Originally signed by the Indians in 1994, Scutaro is a personification of the "late bloomer" in sports. He debuted with the Mets in 2002 at the age of 26 but didn't total more than 91 plate appearances in either of his two years with New York. The A's gave Scutaro his first semi-regular action in 2004, but he never even reached 500 plate appearances in a single season until 2008 with the Blue Jays — his age-32 season. Until that point, Scutaro had looked the part of a solid utility player rather than a starter.
Sound work with the Blue Jays in 2008-09 led the Red Sox to sign him to a two-year, $12.5MM contract with a club option for a third season. Scutaro was again very good in two seasons with Boston (.284/.343/.401), who traded him to the Rockies prior to 2012 in exchange for right-hander Clayton Mortensen.
All told, Scutaro will finish his career with a .277/.341/.388 batting line, 77 homers, 55 steals, 22.2 rWAR and 18.6 fWAR. He earned nearly $49MM, according to Baseball-Reference.com — an incredible sum for someone who had essentially been a light-hitting utility infielder through his age-31 season in the mid-2000s. We at MLBTR wish Marco the best of luck as well as health and happiness in his post-playing career.
Photo courtesy of USA Today Sports Images.