The Mets slashed more than $25MM off their Opening Day payroll from last season, but one player they held onto was Mike Pelfrey. The club's Opening Day starter a year ago was a non-tender candidate this past offseason, and now he has to show that they make the right decision by keeping him around for another year.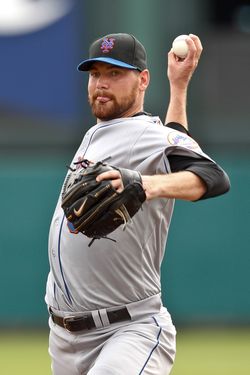 Pelfrey, 28, has yet to live up to the expectations of being the ninth overall pick in the 2005 draft. He has made at least 31 starts and thrown at least 180 innings in each of the last four seasons, but he's pitched to a 4.27 ERA during that time. Pelfrey's career strikeout (5.1 K/9), walk (3.2 BB/9), and ground ball (48.5%) rates leave an awful lot to be desired, especially for a pitcher making $5.675MM in his second year of arbitration-eligibility.
The Mets were reportedly open to trading Pelfrey last month, and at one point they were even said to be considering releasing him. That didn't happen, and instead the 6-foot-7 right-hander will make his season debut tonight. If the club was thinking about trading him in Spring Training, there's a pretty good chance they're hoping he performs well early in the season so they could flip him for a decent return at midseason. Quality starting pitching is always in high demand at the trade deadline.
At the same time, there's also the chance that Pelfrey does not improve his performance and boost his trade value. Another season like last year (4.74 ERA in 193 2/3 innings) or 2009 (5.03 ERA in 184 1/3 innings) likely means that the Mets are stuck with him, at least until the non-tender deadline in December. At that point he would be a free agent coming off three disappointing seasons in the last four years. A good year could mean a trade to a contender and a hefty salary in 2013, but another typical Pelfrey season means something much less lucrative.
Photo courtesy of US Presswire.