An opt-out clause is the ultimate safety net for an MLB player.  Typically employed with deals of least five guaranteed years, an opt-out clause is inserted in the middle of the term and allows the player to abandon the rest of his contract and become a free agent.  
Alex Rodriguez started the opt-out trend with his monster free agent deal with the Rangers in December 2000, and in total, ten players have received opt-out clauses.  Six of those clauses have come due, and only one of those players, Vernon Wells, didn't secure additional money at the time.  C.C. Sabathia leveraged his ability to opt out to add one year and $30MM to an already record-setting deal.  The others — A-Rod, J.D. Drew, A.J. Burnett, and Rafael Soriano — got to take another lucrative bite at the apple of free agency.  
A Deal-Making Idea
On the night before the 2005 Winter Meetings in Las Vegas, agent Darek Braunecker had a client in A.J. Burnett who he felt was on an island in terms of being the best pitcher available.  It was at that point Braunecker conceived of the idea of asking for an opt-out clause in Burnett's deal.  "I wanted to create something that might add additional value to the deal as opposed to just the monetary component of it," explained Braunecker in a January conversation.  
Burnett's five-year, $55MM deal with the Blue Jays came together quickly once the team agreed to include an opt-out clause after the third year.  "Quite honestly, it was a deal-maker for us," said Braunecker.  "I presented the idea to [Blue Jays GM] J.P. [Ricciardi] and told him that we had another club that had already agreed to that provision, and that if he was willing to do it that he would have a deal. So, really, no pushback to speak of. He obviously had to get approval from [club president] Paul Godfrey, and Paul gave his blessing on it almost immediately and that's essentially what concluded those negotiations."  Braunecker added, "It really wasn't much of a challenge, to be honest with you."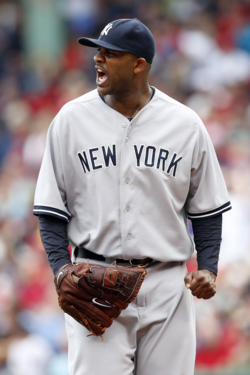 Three years later, agent Greg Genske had the enjoyment of negotiating on behalf of the offseason's best available starting pitcher, C.C. Sabathia, and eventually landed a record-setting seven-year, $161MM deal with an opt-out clause after the third year.  There seems to be some disagreement about who proposed the clause.  Back in 2008, Matt Gagne of the New York Daily News quoted Yankees GM Brian Cashman saying, "I offered it. They never asked for it.  They never said they were afraid of New York, I never heard that….Just in case it was an issue, I went to their house and I said, 'I think you're going to love it here. But let me just throw this out there.'"  Genske disputed Cashman's account, telling me in January this year, "That's not true at all. That was a negotiated item that was difficult to get the Yankees to agree to. It was the last item agreed to."
The sheer rarity of opt-out clauses suggests they're not something teams are readily offering up.  Only ten opt-out clauses have been given out in total, though two of them came in January this year for Excel Sports Management clients Clayton Kershaw and Masahiro Tanaka.  According to Cot's Baseball Contracts, 52 MLB contracts have been worth $100MM or more.  Only seven of those included opt-out clauses.  Asked if he's surprised we've seen so many top of the market deals without opt-out clauses, Genske replied, "I don't think I'm surprised. It certainly is a big deal for a club. If a club's going to commit themselves to those kinds of dollars, then they don't get the benefit of the upside fully if the player has the right to opt out. I certainly understand clubs' resistance to do it."  
Agents Seek Another Bite At The Apple
For an agent, the motivation for an opt-out clause is obvious, and Genske says he'd ask for an opt-out for any top-tier free agent where he has the maximum amount of leverage.  "It's pretty unique that a player is going to put in all of the effort and all of the work to get to free agency, and have that ultimate leverage, and I think the opt-out provision is simply a player maintaining that control over their career that they've earned," says Genske.  Braunecker offered his thoughts, saying, "An opt-out adds almost unquantifiable value to a deal because the player gains a whole lot of leverage in the life of the deal as opposed to after the expiration of the deal." 
Indeed, the player can't lose with an opt-out clause.  The shot at free agency amounts to what one executive who worked on a deal with an opt-out described as "another bite at the apple, a chance to keep up with the market in case the market continues to run while he's performing over the course of time."  Look at the results of those extra bites so far.  Dodgers GM Paul DePodesta negotiated J.D. Drew's five-year, $55MM deal with agent Scott Boras in December 2004, and DePodesta's successor Ned Colletti seemed displeased and surprised when Drew opted out two years later.  Drew abandoned his remaining three years and $33MM and landed a five-year, $70MM deal with the Red Sox.
Alex Rodriguez opted out of the largest deal in baseball history seven years in, only to top that with a $275MM contract with the Yankees.  Boras' terrible choice to announce A-Rod's decision during the final game of the 2007 World Series aside, the player abandoning three years and $72MM came as no surprise by that point.  Burnett's decision came due after the '08 campaign.  As Braunecker notes, timing was everything, and Burnett's 231 strikeouts in 221 1/3 innings for the Jays in '08 compelled him to discard the remaining two years and $24MM on his contract.  He ultimately landed a five-year, $82.5MM contract with the Yankees.  Though C.C. Sabathia did not technically opt out of the four years and $92MM remaining on his deal after 2011, the leverage of the fast-approaching clause allowed Genske to add one year and $30MM to the deal.  
Rafael Soriano's Yankees contract, signed in January 2011, was an odd situation.  Yankees owner Hal Steinbrenner and president Randy Levine did the deal with Boras, as GM Brian Cashman was opposed to the signing partially because signing the reliever required forfeiture of a draft pick.  Boras used the situation to demand opt-out clauses for Soriano after the first and second seasons of a three-year, $35MM deal.  Soriano chose not to opt out of two years and $25MM after a disappointing 2011 season.  After an excellent 2012, however, he took a $1.5MM buyout over a remaining one year and $14MM, signing a two-year, $28MM deal with deferred money with the Nationals.  Only Boras has achieved multiple opt-outs within one contract, with Elvis Andrus' 2013 eight-year, $120MM extension from last year allowing the shortstop to opt out after four or five years.     
Genske client Vernon Wells had three years and $63MM remaining when his clause came up.  After a disappointing 2011 campaign with the Angels, Wells made the obvious decision not to opt out.  Most MLB contracts are guaranteed, so the opt-out clause didn't end up adding value for Wells.  
The next opt-out due is Zack Greinke's after 2015, at which point he'll have $71MM remaining over three years.  He'll get the chance for another bite of the apple at age 32.  The remainder of Greinke's contract will equate to a $23.67MM average annual value.  Regardless of whether he can top that healthy AAV, he could extend his security by seeking a four or five-year deal.
Besides another shot at free agency, you will hear mention of other motivations.  Explained Genske, "Certainly with CC too, it was in part a comfort issue, being a California guy who envisioned going back to California who was going to go to New York, he wasn't sure how he'd like it. It turned out great, he likes it, but there was some uncertainty there which kind of necessitated the opt-out."
Braunecker expressed a similar geographic concern in Burnett's opt-out clause, but also questioned the direction of the Blue Jays.   "I wasn't completely certain particularly with Toronto where that organization was headed, and so rather than him being there for five years I wanted to give him the opportunity to shorten the deal in the event that he got up there in the event he didn't like it, living in Canada as opposed to the U.S., and also just I wasn't 100% certain which direction they were headed with things."
Why Teams Agree To Opt-Out Clauses
"Let's face it: free agent players are not coming to Toronto. That's just the way it is," professed former Blue Jays GM J.P. Ricciardi.  "Everything is great about Toronto, but it's still foreign to a lot of players. It's not so much the players, it's their families. When players are on the free agent market, the families have a big say in what happens, so a lot of them say they'd really rather not go to another country to play."  Ricciardi said he found he needed to do three things to bring a top free agent to Toronto: "overpay, overcommit, and be creative."   For A.J. Burnett, that meant a five-year deal when many suitors stopped at four, a strong salary of $11MM a year, and an opt-out clause.
Ricciardi expressed a sentiment we heard from multiple executives, explaining, "Maybe it's just simplistic on my part, but I don't mind the opt-out.  It's not that big a deal for me in the sense that if it comes down to either having the player or not having the player, I'd rather have the player."  Burnett ended up compiling a 3.94 ERA across 522 2/3 innings for the Blue Jays from 2006-08 before opting out.  Ricciardi was pleased with the outcome, saying, "We got probably his three best combined years, so for us it was great."  A team can potentially duck a player's decline phase, which is the baggage that comes with a typical long-term deal.  
Look at the Yankees and Sabathia.  In the first three years of his deal, he provided the team with a 3.18 ERA in 705 regular season innings, finishing no lower than fourth in the Cy Young voting from 2009-11.  Had Sabathia signed elsewhere after 2011, the Yankees would have missed out on a strong 2012 campaign, but also would have avoided owing him a large amount of money for his age 32-35 seasons.  Ricciardi summed it up best: "I guess the old adage that you'd rather trade a guy a year too early than a year too late, maybe that applies with the opt-out."
A Potential Trend
Is the opt-out clause a growing trend in baseball?  From 2000-08, there were five opt-out clauses.  There were none in 2009-10, and then five from 2011 to present.  Of the last five, two were done by Boras and three by Excel Sports Management.  Excel's deals were for starting pitchers Greinke, Kershaw, and Tanaka, with two of those hurlers landing with the Dodgers.
Opt-out clauses seem more likely for large market teams, with the Yankees, Dodgers, and Rangers accounting for eight of the ten.  Ricciardi, who went against the grain by doing opt-out clauses with mid-level payrolls, feels large market teams don't have to be as desperate.  "I think if you're the Yankees and the Red Sox, there's a little bit more finances behind you, and you probably don't have to be as risk-taking in the sense of being open-minded about having stuff like this."  So far, the Yankees have given opt-out clauses to Sabathia, Soriano, and Tanaka, and also traded for A-Rod.  The Red Sox have never given a player an opt-out clause, so there's more to it than market size.  Sometimes the decision is philosophical.  The Cubs, for example, refused to offer the clause to Tanaka out of concern that he could leave shortly after their window of contention opens, according to Ken Rosenthal of FOX Sports.
Alex Rodriguez earned the first opt-out clause through a combination of nearly every factor that can drive a contract into uncharted waters.  He was a superstar at a premium position, he was atypically young at 25, he was the best available free agent, and he had a precedent-setting agent in Boras.  In 2008, a 28-year Sabathia brought many of the same factors together; he was "the top free agent on the market and had all the leverage in the world," according to Genske.  Kershaw had A-Rod's youth and superstar talent, plus the precedent of teammate Greinke, creating enough leverage to get an opt-out a year prior to free agency.  Other times, being the best available free agent is the key driver of the opt-out clause, which applied to Burnett, Greinke, Tanaka, and Soriano.  Certainly youth played a role with Tanaka and Andrus.
These days, an opt-out clause is part of every agent's arsenal for premium clients who meet some of the above criteria, and that might not have been the case a decade ago.  Still, asking is not the same as receiving, and huge contracts for Albert Pujols, Robinson Cano, Joey Votto, Prince Fielder, and many others lack an opt-out clause.  While it's difficult to picture a Mike Trout megadeal without an opt-out, the opportunity for a player to take another bite at the apple midway through a long-term contract is likely to remain a rarity in MLB.
ALSO FROM MLB TRADE RUMORS:
Photo courtesy of Greg M. Cooper of USA Today Sports Images.