MONDAY: The Mets have officially announced that Montero will be promoted and start on Wednesday in place of Mejia, who will be shifted to the bullpen. Montero would accrue 138 days of Major League service time this season, were he to stick in the Majors, making Super Two status very likely.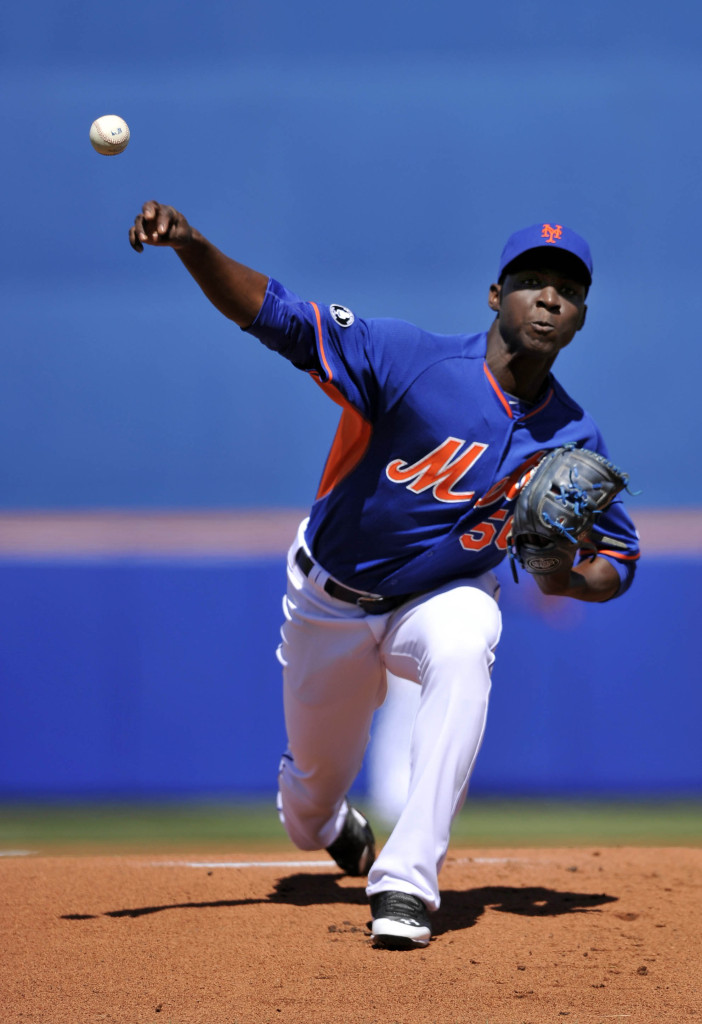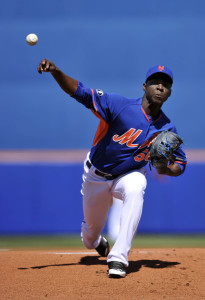 Of Montero, GM Sandy Alderson said to reporters (Twitter links to Newsday's Marc Carig), "We think he's ready now," and "We understand it's a debut on a big stage." He will slot into what has been a solid Mets rotation behind Zack Wheeler, Bartolo Colon, Jon Niese and Dillon Gee. Additionally, as the Record's Matt Ehalt tweets, Jacob deGrom has been pulled from his upcoming Triple-A start and will be on standby for the next few days should the team need additional bullpen depth.
For Mejia, the move to the bullpen could prove to be highly beneficial. He's held opponents to a sparkling .193/.258/.246 batting line when facing them the first time in a game this season. That line, however, jumps to .245/.365/.415 when facing an opponent for the second time and a whopping .405/.500/.595 when facing opponents for a third time. That trend has been the case throughout his young career to this point, but it won't be much of a concern in the bullpen.
SATURDAY: The Mets could have top prospect Rafael Montero start on Wednesday, tweets ESPN New York's Adam Rubin, citing Danny Knobler, also of ESPN New York. Jenrry Mejia, Wednesday's scheduled starter, has struggled so far this season, and Montero pitched on Friday for Triple-A Las Vegas and therefore would be ready to start on Wednesday.
ESPN's Keith Law (Insider-only) ranks Montero as the No. 60 prospect in baseball. Baseball America lists Montero at No. 68, and MLB.com ranks him No. 78, praising his low-90s fastball and good command. Baseball America's Prospect Handbook 2014 lists Montero as the Mets' third-best prospect (behind Noah Syndergaard and Travis d'Arnaud), noting that he could become a good mid-rotation starter. Montero currently has a 3.67 ERA with 8.9 K/9 and 3.9 BB/9 in 41 2/3 innings for Las Vegas, which is known as a tough environment for pitchers.
If Montero is promoted and sticks with the team, he would likely be eligible for arbitration as a Super Two player following the 2016 season. He would become eligible for free agency after the 2020 season.
Photo courtesy of USA Today Sports Images. Steve Adams contributed to this post.