Opening Day is less than a week away, so now is the time to enter the new season's first fantasy baseball contest from Draft Kings! There is a $100K total pool to be distributed, with a $10K top prize and payouts going to the 7,850 highest point scorers. It costs just $3 to enter, but you can take a free shot at this contest if you are making your first deposit. Click here to enter!
The contest goes live on Opening Day: April 6th at 1:05pm EST. You'll pick your team using a salary cap of $50K for ten players. Allocate your cash over these slots: 2 P, 1 C, 1 1B, 1 2B, 1 3B, 1 SS, 3 OF.
I set this lineup earlier in the winter and am sticking with it now as camp breaks: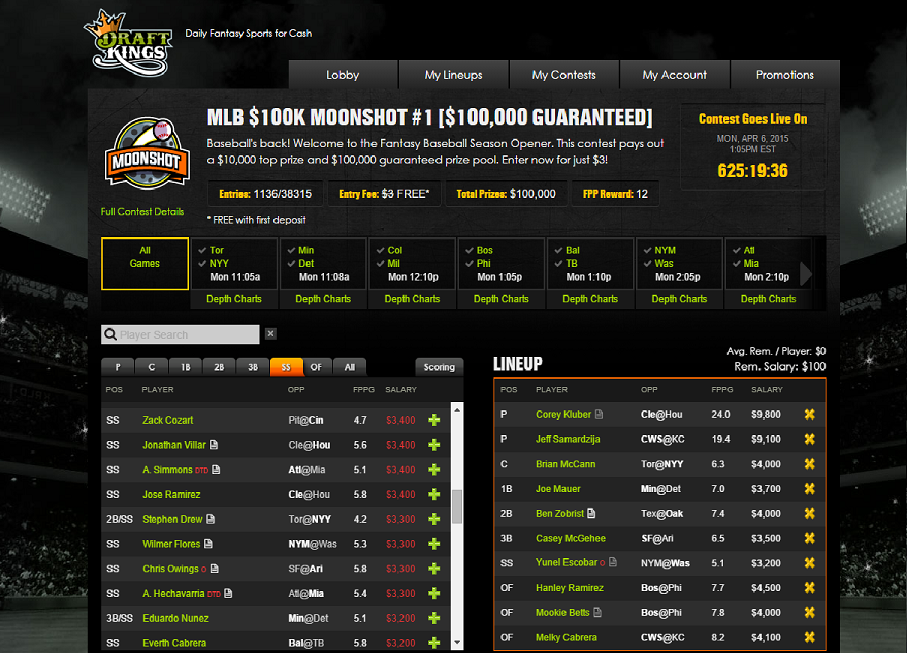 Don't hesitate!  Sign up for the DraftKings $100K MLB contest right now!
This is a sponsored post from DraftKings.