Outside of Chris Davis of the Orioles, Red Sox first baseman Mike Napoli will likely be the most highly sought-after player at the position on next year's free agent market. But a slow start at the plate has him looking to regain value the rest of the way.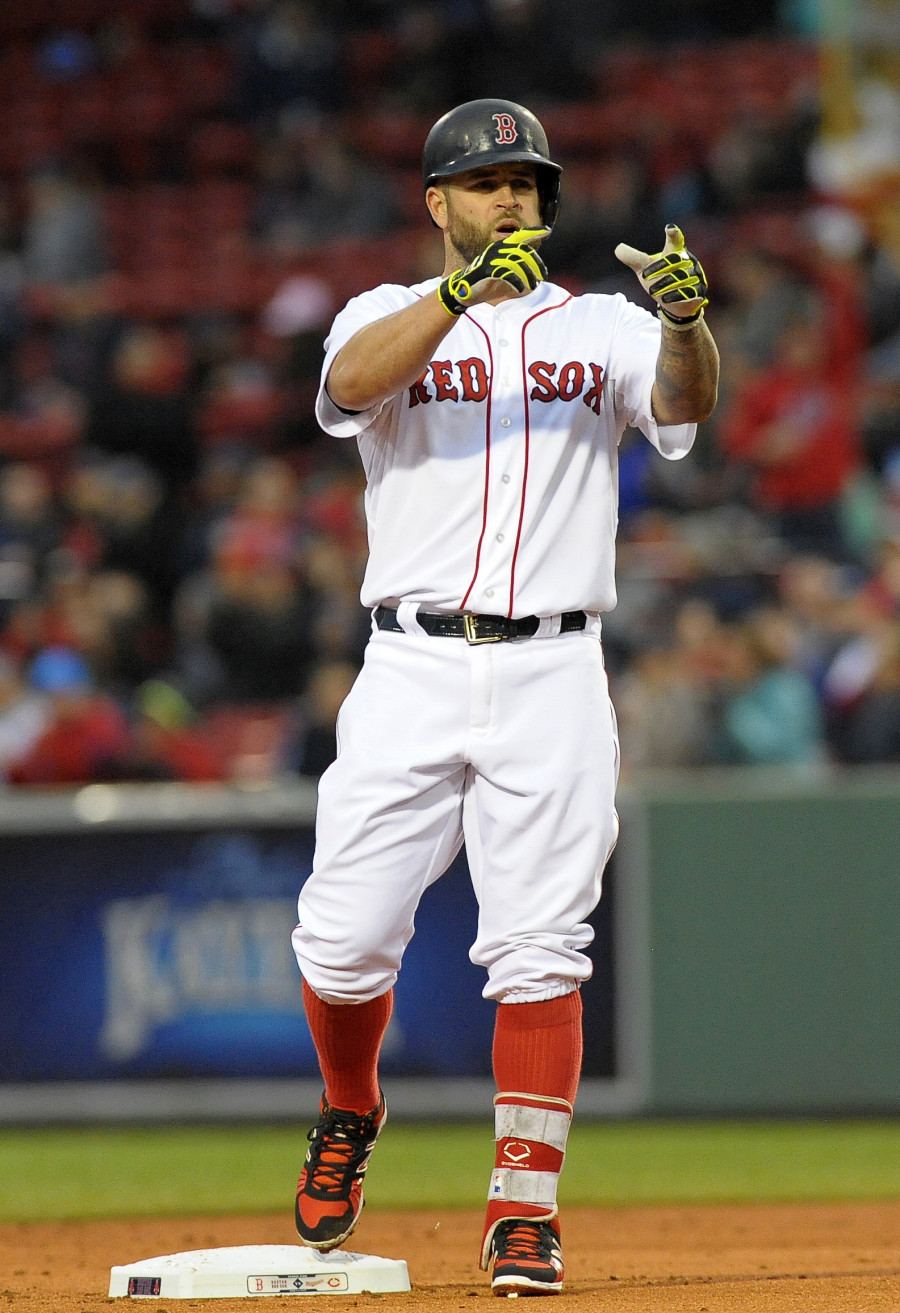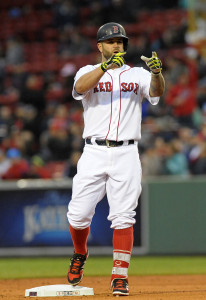 Napoli has hit just .213/.315/.404 in his first 216 plate appearances, well off the .818 OPS mark he carried through his first two seasons in Boston. On the positive side, he has contributed nine home runs and continues to put up typical K:BB numbers (24.5% strikeout rate versus 13.0% walk rate).
Looking behind the slash numbers, there is some cause for concern. Though Napoli carries a .246 BABIP that falls well below his lifetime .308 mark, Fangraphs also credits him with declining hard contact rates and a career-worst 21.5% rate of soft contact. And his line-drive percentage is down to 13.3%, a significant drop from his typical numbers.
While it may be too soon to put much stock in defensive metrics, Napoli has profiled more as a sturdy first baseman than the above-average performer he rated as over the last two seasons. UZR pegs the issue as a decline in his range.
Rob Bradford of WEEI.com examines Napoli's situation and market standing in an interesting piece today. Napoli himself says he still hopes to stay in Boston, and believes he is in a good place in spite of his dip in productivity. "I swear, until you just said this to me, I hadn't even thought about it for a while," he said. "I just feel like everything is going to take care of itself. I feel like I have a lot of good years left. This is the best I've felt in a long time health-wise. My sleeping has gotten better. We'll see. I feel like I could play a long time now."
Bradford explores the impact of a widening strike zone on Napoli, both in terms of results and his market. Napoli paces the league in the number of pitches seen per plate appearance over the past three years — just shy of 4.5 per — but Bradford says that teams may no longer place quite the premium on that skill that they have in the past.
Napoli himself acknowledged the issue, saying: "if the strike zone is getting bigger that hurts my style of play." He tells Bradford that he has noticed an impact. "It gets the point where it's hard for me to think I can take a close pitch," he said. "Instead I'm swinging at stuff."
Indeed, the numbers do bear that out to some extent. As Sons of Sam Horn examines in detail, Napoli has seemingly been impacted by a larger zone. And that may be creating broader problems: while his chase rate is flat, and he has a career-high contact rate on pitches in the zone, Napoli's contact rate on pitches outside the zone has fallen by about ten percentage points from his levels over the past several seasons.
Broader market trends do show some good news for the slugger, however. While he'll be entering his age-34 season when he hits free agency this fall, only the younger (and, likely, much more costly) Davis presents much of a challenge in terms of first base talent. And there will be plenty of clubs that prefer Napoli's veteran presence, presumably shorter commitment, and more stable offensive profile to that of Davis.
Napoli looks like a solid bet to remain a viable first baseman, meaning that he won't be restricted to American League clubs. It's far too early to play the match-up game, but teams like the Orioles, Rays, Marlins, Brewers, Cardinals, Twins, Padres, Angels, and Mariners all seem like plausible suitors. And a return to the Red Sox cannot be ruled out entirely, particularly given that Hanley Ramirez has rather emphatically rejected the concept of playing first base.
It goes without saying that Napoli's performance the rest of the way will play an enormous role in determining his standing after the season. As things stand, he seems a borderline qualifying offer candidate, though of course the same up-tick in performance that would make a QO desirable would also increase his appeal. All said, in spite of his rough start, Napoli's market value probably has not taken much of a hit at this point — particularly given his track record and the fact that Davis has yet to regain his 2013 form — though he has work ahead of him to show that he can still deliver well-above-average offensive production.
Photo courtesy of USA Today Sports Images.