Ryne Sandberg has resigned his role as the manager of the Phillies, he announced today. The Hall-of-Fame second baseman was hired late in the 2013 season after Charlie Manuel lost his job. He'll be replaced on an interim basis by Pete Mackanin.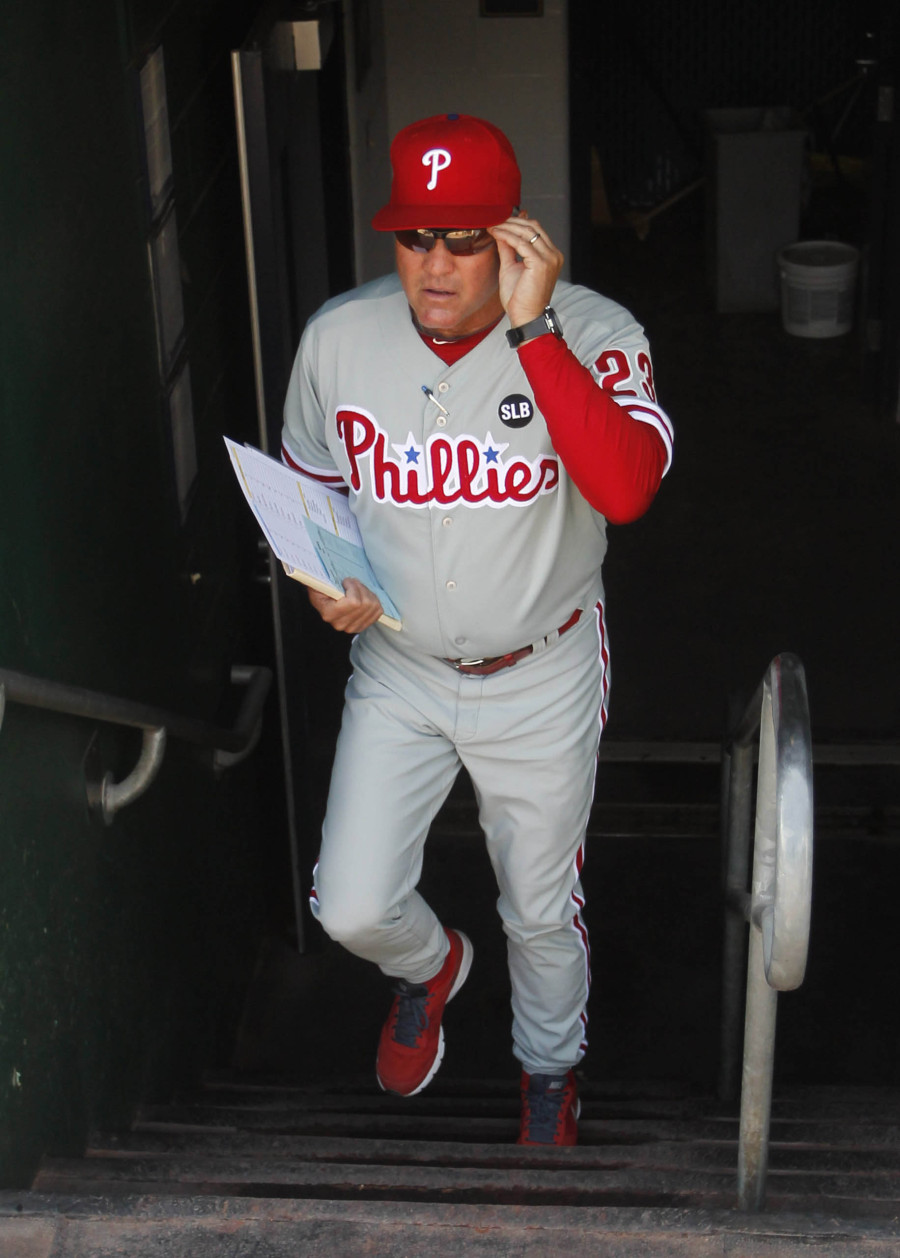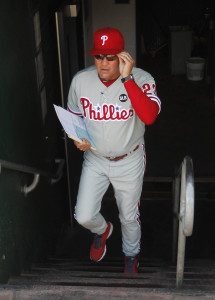 "With some leadership roles coming up, I think it was important for me not to be in the way," said Sandberg, "but to allow the organization to go forward." He explained that he "felt it was better now than later" that he hand over his role, citing the "accumulation of … losses" as the major factor in his decision.
Sandberg went on to reiterate that he was making the move now in part due to the team's apparent decision to make changes in the front office, apparently alluding to the reportedly pending hiring of Andy MacPhail. "With some changes at the top looming," he said, "I did not want to be in the way of anything happening and the progress going forward."
GM Ruben Amaro Jr. and president Pat Gillick indicated that the move came as a surprise. While Mackanin will take over for the time being, the front office decisionmakers indicated that the process of filling the vacancy in the long term is still in the early stages. When asked when the upper-level changes would go through and who would decide on a new manager, Gillick declined to comment.
Discussing the matter on the broadcast of the team's game tonight, Amaro said that the decision came "out of the blue" from the organization's perspective. He said that he and others tried "to push [Sandberg] to stay with us," but that he felt the outgoing skipper "had made up his mind."
Expectations for the club were obviously quite low coming into the year, and it has not been pretty. The Phillies sit at 26-48 entering today's action. It would be impossible to lay all (or even much) of the blame at Sandberg's feet for the results, of course, as the organization all but declared itself in the early stages of rebuilding over the winter.
Photo courtesy of USA Today Sports Images.