DEC. 21: The Rockies have officially announced the deal (Twitter link).
DEC. 19, 1:55pm: The deal was actually completed earlier this week, Nick Groke of the Denver Post tweets.
12:44pm: The Rockies have agreed to terms with reliever Adam Ottavino to a three-year, $10.4MM extension, CBS Sports' Jon Heyman reports (Twitter links). The deal includes yearly salaries of $1.3MM, $2.1MM and $7MM and contains no options. Ottavino is a client of All Bases Covered.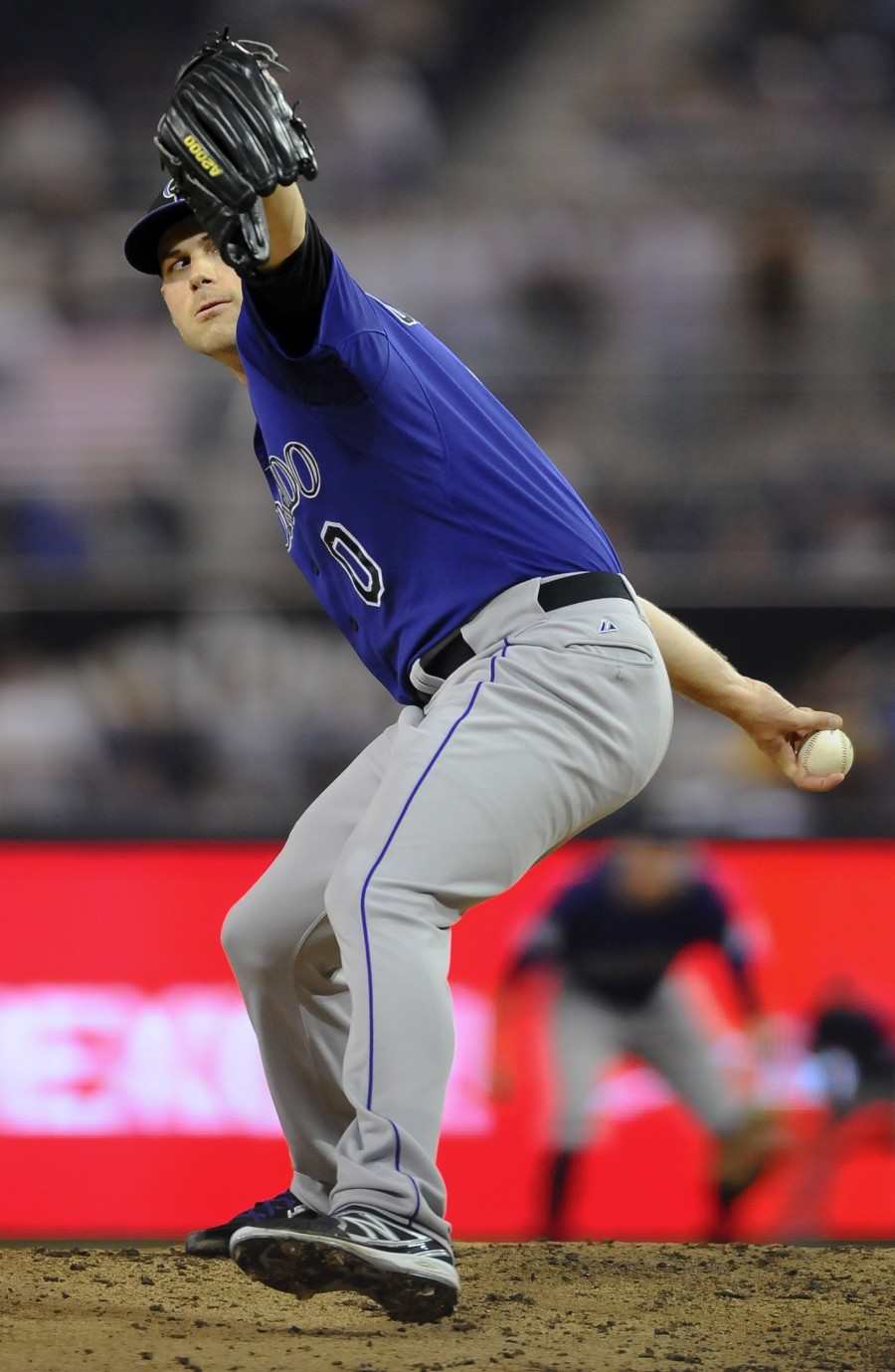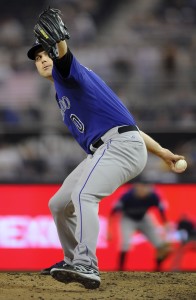 The 30-year-old Ottavino had Tommy John surgery in May and missed most of the 2015 season. We was projected to make just $1.6MM in his second year of arbitration eligibility, and he would have been eligible for free agency following 2017. The extension, then, provides him with a considerable guaranteed payday in exchange for delaying his free agency eligibility by a year.
Before his injury, Ottavino was a valuable cog in the Rockies' bullpen, most recently posting a 3.60 ERA, 9.7 K/9 and 2.2 BB/9 in 65 innings in a fine 2014 campaign. He was off to an even better start in 2015 before his injury, striking out 13 batters in 10 1/3 innings, posting an excellent 63.2% ground ball rate in a small sample, and increasing his average fastball velocity to over 95 MPH.
Needless to say, it might be awhile longer before he's able to contribute at a top level again, which is perhaps one reason why the Rockies felt an extension made sense from their perspective — as it stood, Ottavino's recovery period would have consumed a meaningful chunk of the remainder of the Rockies' team control over him. Again via Heyman (on Twitter), Ottavino says he's recovering well and will return at some point near the middle of the summer. Assuming he's eventually able to return to something resembling his prior form, though, his $10.4MM deal doesn't seem exorbitant given the rising costs of good setup men on the free agent market.
It's possible that the terms of Ottavino's extension were partially inspired by the White Sox' recent deal with Nate Jones, which is similar in many respects. It's the differences between the two hard-throwing righties' deals, however, that are most striking. Like Ottavino, Jones had a recent Tommy John surgery (although Jones actually returned to action last season and pitched well, while Ottavino's recovery is ongoing) and was in his second-to-last year of arbitration eligibility.
Jones, however, was projected to make less next season, which perhaps explains why Ottavino got a more significant guarantee ($10.4MM vs. $8MM) over three years. Jones' contract also contains two team options, plus the possibility of a third if he continues to have UCL trouble; Ottavino's deal does not include any such options. There are doubtless many differences between the two pitchers' situations (perhaps including differences in medical reports to which we aren't privy). But probably the most crucial one is that Jones' injury troubles occurred before he entered his arbitration seasons, while Ottavino's occurred after he entered his. The divergence between the two contracts, then, illustrates what a difference timing can make.
Photo courtesy of USA Today Sports Images.