The Giants have announced the signing of free agent outfielder Denard Span to a three-year contract. He'll reportedly receive a $31MM guarantee in the deal, which includes a fourth-year mutual option at $12MM with a $4MM buyout. After taking home a $6MM signing bonus and a $3MM salary for 2016, Span will earn two consecutive $9MM annual payouts.
Span, who turns 32 in February, can also earn incentives of up to $5MM. He can tack $1MM onto his salary in 2016, and up to $2MM apiece in the following two years, by hitting plate appearance thresholds that culminate at 525 turns at bat annually. Span is a client of the Boras Corporation.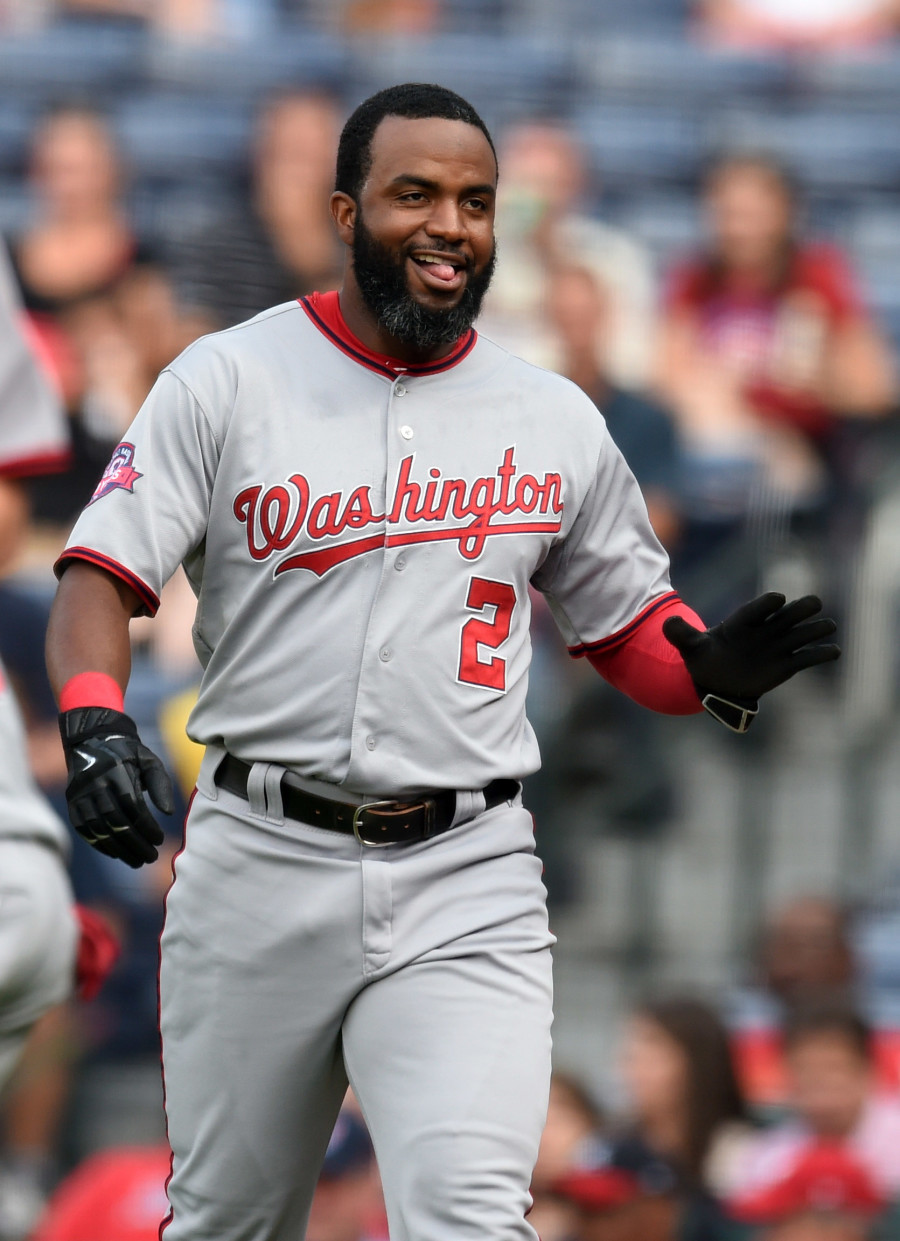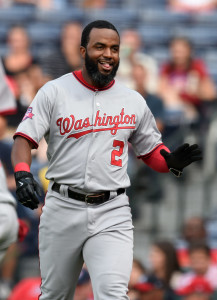 With the move, San Francisco is set to add yet another significant free agent after previously inking Johnny Cueto and Jeff Samardzija. The first two signings upgraded the rotation, of course, while the move to bring on Span will bolster an outfield corps that had looked in need of an addition. While the club previously chased Ben Zobrist, who might have provided some infield depth as well as a regular option in left, it seems plausible to think that Span's signing will wrap up the club's major offseason business.
It's unclear at present what precise role Span will play. He's spent the bulk of his time in center, but could also be an option in left. Angel Pagan has been the team's regular option up the middle in recent years, but he (like Span) has dealt with quite a few injuries. And Gregor Blanco is also capable of playing there.
All three of those players ought to cover things in center and left, with Hunter Pence likely getting the bulk of the action in right. But he, too, could also be spelled at times against right-handed pitching. While Pagan is a switch-hitter, he's performed better from the left side over his career. (The same holds true, unsurprisingly, for the left-handed-hitting Span and Blanco, though none have dramatic platoon splits.)
The overall mix has its share of upside but also comes with some risk. All three of the returning players missed time last year, and Span has battled through core muscle and hip surgeries in the last year. It's notable, too, that Span is the youngest of the bunch. But the presence of a high-quality fourth outfielder in Blanco, as well as some younger options in the system, certainly helps.
In Span, the Giants will get one of the best contact hitters in all of baseball. Over the last three years, Span ranks second — behind Michael Brantley and in front of just-departed Giants left fielder Nori Aoki — in overall contact rate.
And that approach has translated into results. While he doesn't leave the yard very often, Span delivers plenty of extra-base hits with his line-drive and ground-ball heavy stroke. Since joining the Nationals via trade before the 2013 season, he has posted a sturdy .292/.345/.404 batting line, good for a 109 wRC+. And those numbers trended up over his time in D.C.
Of course, the fleet-footed Span also contributes quite a bit on the bases. He's a significant stolen base threat — his 62 steals dating to the start of 2013 rank 22nd in baseball — but the value goes beyond that as well. Span has received positive marks from Fangraphs' BsR metric in every season of his career, making him one of the game's thirty best overall runners in that time frame.
Defensively, Span is a tough player to value. Metrics once valued him as a well-above-average center fielder. But the more recent results suggest that his range has declined. Last year, UZR hit Span with his worst-ever rating and DRS charged him with a rather remarkable -10 defensive runs saved over just 523 innings in the field.
The contract falls somewhat shy of the three-year, $39MM pact predicted by MLBTR's Tim Dierkes at the outset of the winter, but Span's market was always tough to call given that he ended the season on the DL. If nothing else, the fact that he reached a third guaranteed year shows that there's still plenty of demand on the market.
Jon Heyman first reported that a deal was close, via Twitter, and added details on the incentives clause (on Twitter), as did Bob Nightengale of USA Today (in a tweet). Alex Pavlovic of CSN Bay Area tweeted the guarantee. Andrew Baggarly of the Mercury News first noted that there were incentives (Twitter link). Baggarly (on Twitter) and John Shea of the San Francisco Chronicle (in a tweet) had details of the mutual option. Jeff Passan of Yahoo Sports had the full breakdown of the deal on Twitter.
Photo courtesy of USA Today Sports Images