It took a team record, as expected, but the Orioles have officially re-signed Chris Davis to a seven-year deal. The Scott Boras client will reportedly receive $161MM over that span, though there's more to it than adding up the annual salaries.
Davis will receive $17MM per season over the life of the contract. He will then receive $3.5MM a year from 2023 through 2032, then $1.4MM a year from 2033 through 2037. And there will be no interest on that $42MM total in deferred money.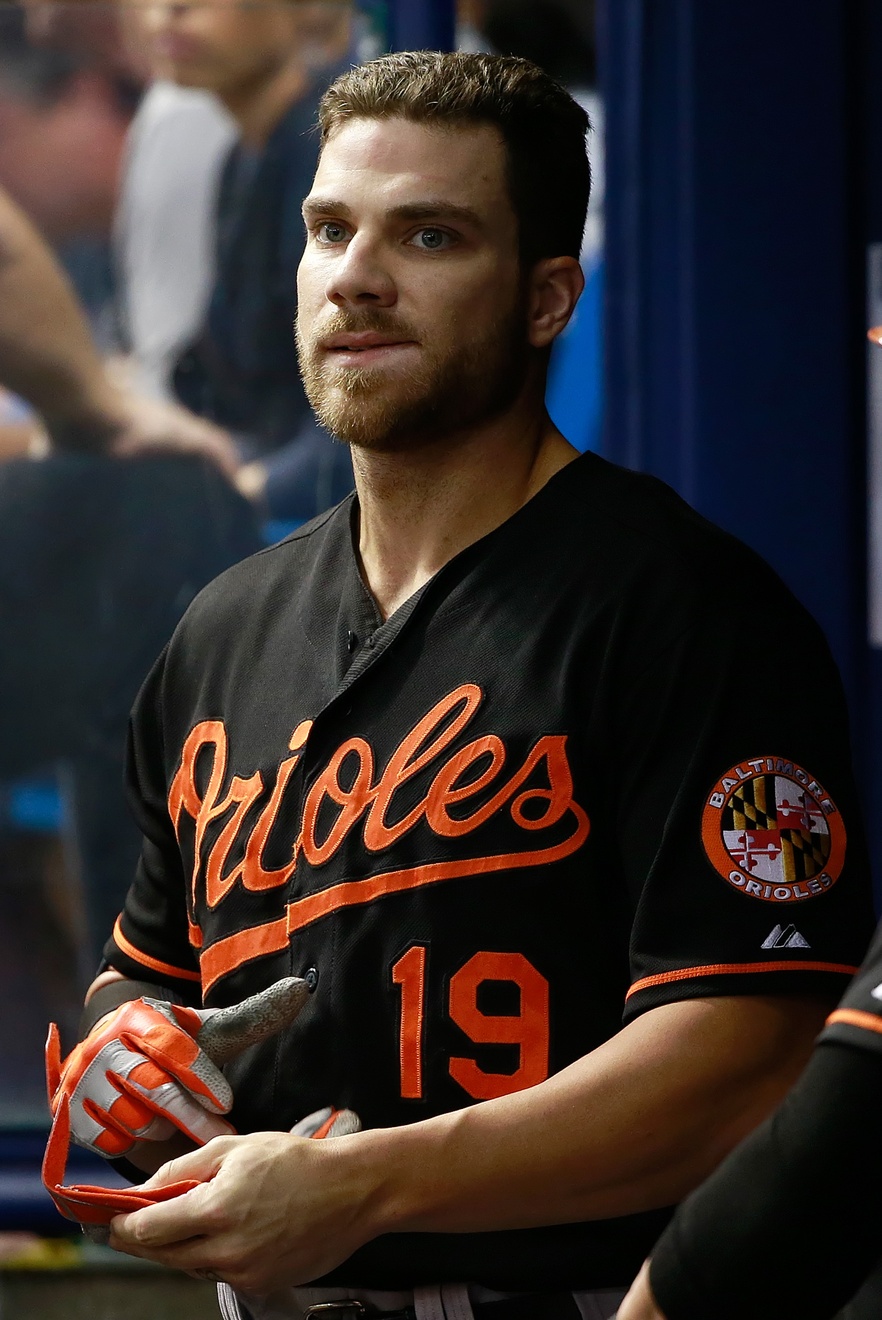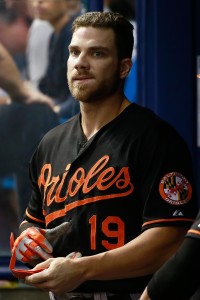 The length of the deferrals in Davis' contract is unusual, calling to mind the Mets' 25 years in deferred payments to former star Bobby Bonilla. Obviously, though, their effect is that they reduce the present-day value of Davis' contract, even though he will, in fact, receive a total of $161MM.
There's other value in the deal for Davis, though. He doesn't gain an opt-out opportunity, but will pick up a partial no-trade clause. And as USA Today's Bob Nightengale notes (via Twitter), Davis could also receive a large tax break on the deferred $42MM since Texas is one of seven states without an income tax. (Of course, it's impossible to predict if that will persist through 2037 or even if Davis will continue living in Texas.)
The deal represents a huge investment for the Orioles — as CSNmidatlantic.com's Rich Dubroff notes, it's almost twice as large as the team's largest previous commitment to a single player (Adam Jones' current $85.5MM contract). It's also the fourth-largest contract handed out this offseason, behind those of David Price, Zack Greinke and Jason Heyward. As Rosenthal notes, the $23MM average annual value of Davis' deal matches Heyward's, although Heyward received an extra guaranteed year and an opt-out.
Out of context, that Davis would receive such a lucrative deal is perhaps not so surprising. In November, MLBTR's Tim Dierkes ranked Davis the fifth best free agent available this offseason, behind those three players and Justin Upton, who remains unsigned. But the Orioles had previously reportedly offered Davis a $150MM deal, and there had been few or no indicators that other teams were serious suitors for Davis. Late this week, it emerged that the Orioles had offered another top free agent bat, Yoenis Cespedes, a five-year deal worth around $90MM. That offer might have helped motivate Davis' camp to hammer out a deal with the O's, and given the circumstances, perhaps it's a bit surprising Davis was able to get significantly more than the team had reportedly previously offered.
In agreeing to terms with Davis, the Orioles will, of course, be retaining one of the game's most prolific power hitters, and one who, at age 29, could have many productive seasons left. Davis has led the AL in home runs in two of the last three seasons, and his 126 homers over those three years are a tremendous total in an era largely dominated by pitchers. Davis does have his drawbacks as a hitter, and those will be worth watching as his contract progresses — he's always struck out frequently, but in 2015 he topped himself by whiffing 208 times (although he did actually reduce his strikeout rate from 33.0% in 2014 to 31%). He has generally been able to keep his batting averages at reasonable levels despite his very high whiff rates, mostly because he hits nearly everything hard — his hard contact percentage last year was fourth among MLB hitters, behind only J.D. Martinez, David Ortiz and Matt Kemp. But some big sluggers with high strikeout rates have struggled as they've aged, with Ryan Howard as a prime example. Davis' new contract will carry him through his age-36 season, the same age Howard is now.
Davis is a better and more versatile defender than Howard was, though, insuring him somewhat against a precipitous decline. (In addition to his work at first base, Davis fared reasonably well in 30 games in right field last season, and he's played a bit of third in the recent past.) And for the time being, Davis is a tremendously valuable part of the Orioles' lineup. The O's were -34 runs last season in FanGraphs' Offensive Runs Above Average statistic; that total would have been scarily low were it not for Davis and Manny Machado, who combined for about 65 runs above average between them. Davis ranked first on the Orioles in home runs, RBI, walk rate, on-base percentage, and slugging percentage.
Davis' deal makes Upton and Cespedes the clear best hitters remaining on the free agent market, and could help clear the way for Upton and Cespedes to find deals of their own. A report from earlier this week had indicated that the impasse between Davis and the Orioles was stunting the development of the rest of the top of the market for power bats.
At the beginning of the offseason, Davis rejected the Orioles' qualifying offer. Because they re-signed him, they will not receive a draft pick as compensation.
Jon Heyman reported the agreement, as well as its length and total guarantee (Twitter links). ESPN's Buster Olney detailed the deferrals (on Twitter) that FOX Sports' Ken Rosenthal first reported (Twitter links). Rosenthal (in a tweet) and Roch Kubatko of MASNsports.com (via Twitter) added other details.
Photo courtesy of USA Today Sports Images.