Orioles first baseman Chris Davis has announced his retirement from baseball. In a statement issued via the team, Davis said:
After an extended time dealing with my injury and recent hip surgery, I informed the Orioles about my decision to retire effective today. I want to thank the Orioles partnership group, led by the Angelos family, the Orioles organization, my teammates and coaches, the University of Maryland Children's Hospital with whom I will continue to involved following my retirement and, of course, Birdland. Thank you for all the many memories I will cherish forever.
The Orioles issued a statement of their own, thanking Davis for the 11 years he's given to the organization and his considerable charity work in the Baltimore community:
Athletes have the power to change lives and better their communities, and Chris and his family have done just that. We admire their dedication to those most in need, with hundreds of hours of community work completed, millions of dollars donated, and countless other charitable efforts performed, often without fanfare. For every inning played and home run hit, hour of service completed and amount donated, the Davis family has made an immeasurable impact on our city and on Orioles baseball. We send our best wishes to Chris, his wife Jill, and their daughters Ella, Evie, and Grace, each of whom will forever be part of our Orioles family.
The announcement from Davis comes at a time when he still has one year remaining on the franchise-record, seven-year, $161MM contract he signed with the Orioles in the 2015-16 offseason. That contract calls for a $23MM salary to be paid to Davis next year, and MLB Network's Jon Heyman reports he'll still receive that salary (Twitter links). As part of the agreement to pay out that final year, however, he's agreed to some form of restructuring, per Heyman.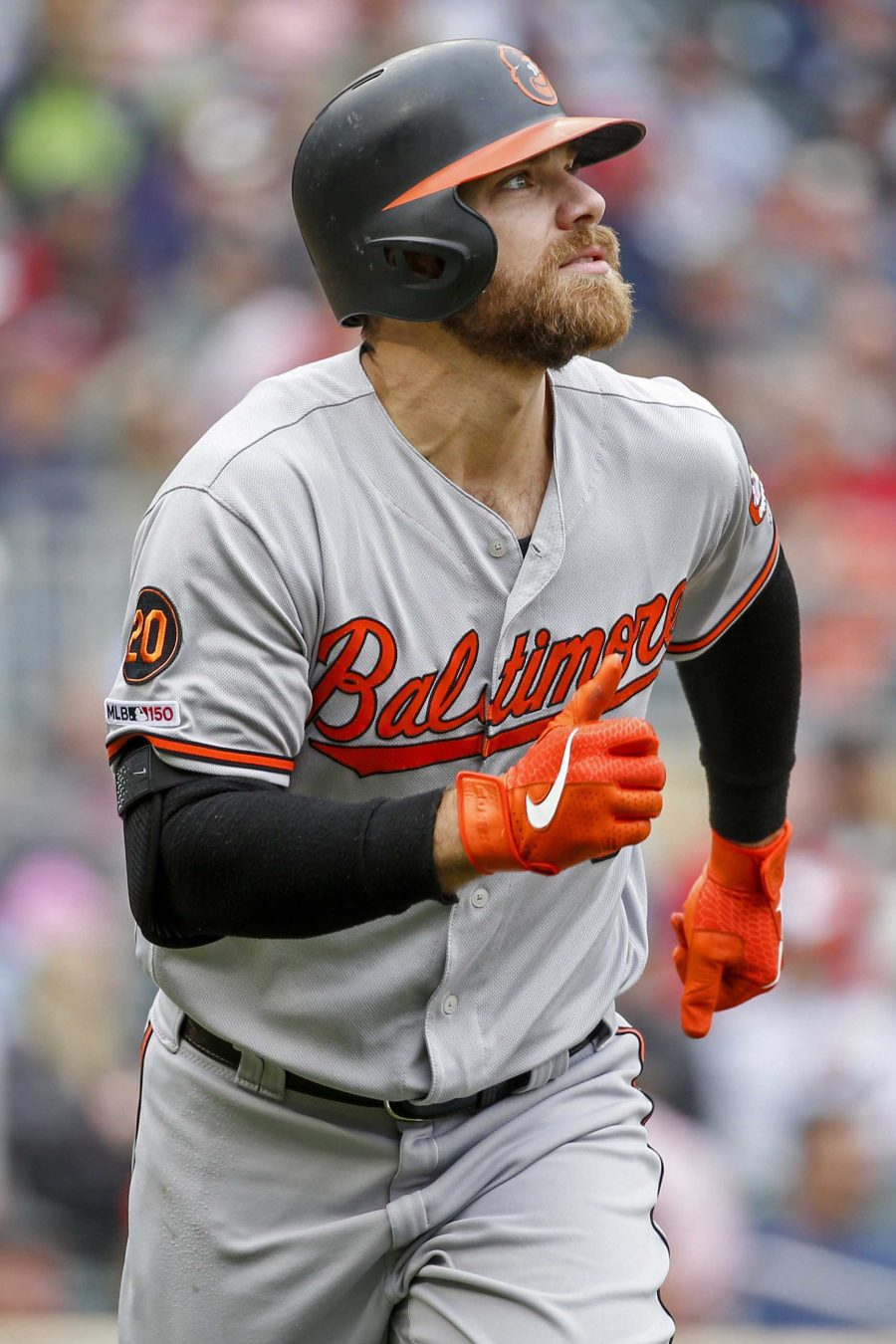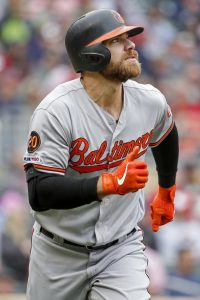 Davis' deferral-laden contract had originally pushed out $6MM of his $23MM salary each year. He'd been set to receive $3.5MM payments on July 1 each year from 2023-32 and $1.4MM payments on July 1 from 2033-37.
While there's no change to Davis' 2021 salary and deferrals, a source tells MLBTR that the size of the 2022 deferral will increase from that previously scheduled $6MM mark. He'll now have about half of next year's salary deferred and paid out over the three subsequent years, further stripping down the payroll in 2022, lowering the present-day value of the contract and allowing them to free up a 40-man roster spot sooner than originally scheduled. Davis, meanwhile, will still get the full $23MM, albeit a bit more slowly than originally called for. He'll also retain his benefits and insurance with the Orioles through the 2022 season.
It was a massive commitment to Davis, who was at the time one of the premier sluggers in all of baseball. Davis led the Majors twice — 53 in 2013 and 47 in 2015 — and was baseball's top home run hitter by a wide margin in the four years leading up to that contract. From 2012-15, Davis hit 159 home runs, was eight more than Edwin Encarnacion's second-place mark of 151 and a whopping 24 more than Nelson Cruz, who was third-highest with 135.
Strikeouts were a clear concern for Davis, whose 2014 season looked to be a red flag. He slashed just .196/.300/.404 that year while fanning in 33 percent of his plate appearances. A huge rebound campaign in 2015, however, saw Davis turn in a .262/.351/.562 slash and position himself for a major payday upon reaching the open market.
The move hasn't paid off, of course. Davis swatted 38 home runs in the first season of the contract but did so with a diminished overall .221/.332/.459 batting line. His production dipped below the league average in 2017 and continued a steady decline in subsequent years. Davis hasn't batted above .200 or posted an OBP above .300 since 2017, and his hip condition has prevented him from taking the field at all in 2021. On the whole, he's batted just .196/.291/.379 in 2118 plate appearances since putting pen to paper on that extension.
Injuries played a notable role in his decline, as in addition to the current hip issue he's also spent time on the shelf with forearm, oblique, back and knee injuries. It's been the recurring hip troubles that proved insurmountable, however. Davis has been bothered by left hip pain for years and underwent arthroscopic surgery earlier this season in hopes of putting the issue behind him. Unfortunately, doctors determined that Davis' hip condition was degenerative, per Dan Connolly of The Athletic (Twitter link), leaving little to no chance of him returning to the condition necessary to take the field.
Davis will be remembered in many circles more for the ill-fated contract than his legacy on the field, which is frankly a bit of a shame. While his peak wasn't especially lengthy, he spent a half decade as the league's leading home run hitter and posted a combined .249/.340/.518 batting line in that time. The three-true-outcomes skill set which Davis embodied has grown increasingly common and increasingly polarizing in recent years, but even his detractors would have a hard time denying that during that five-year run, Davis was among the game's most prominent offensive players.
That 2012-16 run coincided with some of the Orioles' best years in recent memory, as the O's made three postseason appearances along the way and reached the American League Championship Series in 2014.
In the end, Davis will retire as a career .233/.315/.459 hitter with 295 home runs, 228 doubles, five triples, 19 stolen bases, 707 runs scored and a 780 runs batted in. He made an All-Star team, won a Silver Slugger Award and finished third in 2013 MVP voting.