Mets reliever Jenrry Mejia has been banned permanently from the majors after his third positive PED test, according to a league announcement. Remarkably, Mejia tested positive for the banned substance boldenone after earning two suspensions just last year.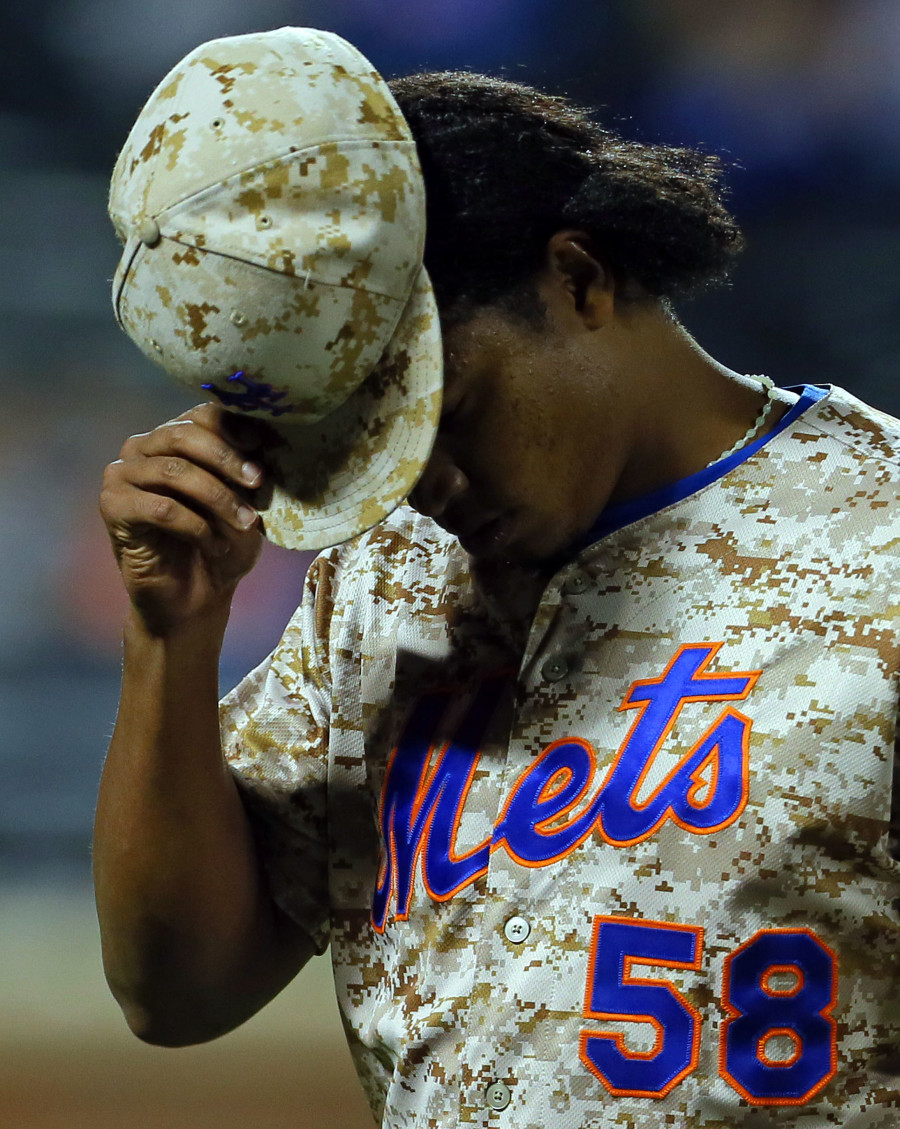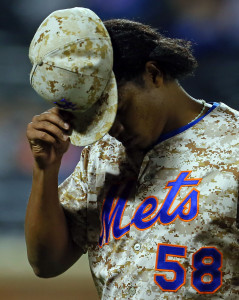 It's a truly stunning result, made all the more surprising given that Mejia was on track to resume his career with New York. Indeed, he recently agreed to a $2.47MM salary to avoid arbitration. While he was already to sacrifice a good portion of that money to finish serving his second suspension — which was of the 162-game variety — he'll lose the remainder after today's news.
Mejia becomes the first player to receive a permanent ban under MLB's "three strikes and you're out" PED policy. There is a provision that will allow the 26-year-old righty to seek reinstatement, Adam Rubin of ESPNNewYork.com notes on Twitter. But even if successful, he'd have to wait one year to ask and serve a minimum two-year ban.
In a statement, the Mets said that the club is "deeply disappointed" in Mejia. He had seemed destined to return to a prominent place in the club's pen after finishing out his second ban. While New York seemed primed to cut ties at one point, the upside in Mejia's cheap contract and rested, youthful arm certainly justified the risk. But Mejia somehow proved unable to avoid PED usage even while subject to stepped-up testing as a prior offender.
After failing to hold down a rotation job in 2014, Mejia had shown real promise in a relief role. He ended that campaign as the team's closer, posting 28 saves and working to a 2.72 ERA over 56 1/3 innings out of the pen. While he has since been supplanted in the ninth by Jeurys Familia, Mejia certainly seemed to have a plausible chance of winning back a set-up role later in the 2015 season.
Photo courtesy of USA Today Sports Images.