It's NFL Draft day!  Whether you're a hardcore football fan or more of a casual observer, the NFL Draft is a can't-miss event.  We encourage you to follow @pfrumors on Twitter for up-to-the-second updates on today's madness.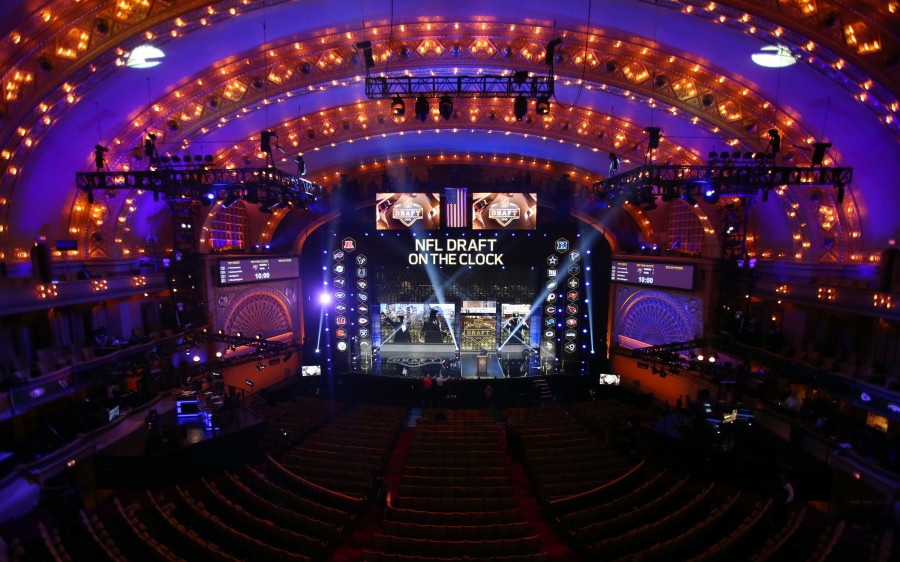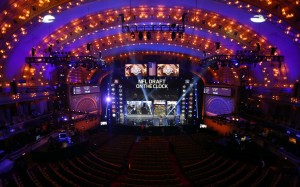 The Rams and Eagles are expected to take Jared Goff and Carson Wentz with the top two picks, but things are wide open after that point.  Many view Ole Miss' Laremy Tunsil as the best tackle in this year's class, but the Chargers could go against the grain and take Notre Dame tackle Ronnie Stanley at No. 3.  At No. 4, the Cowboys have long been linked to defensive back Jalen Ramsey (an FSU product, just like Deion Sanders), but Jerry Jones is said to be infatuated with Ohio State running back Ezekiel Elliott.  Beyond that, the Jaguars could shock some people by taking Georgia linebacker Leonard Floyd at No. 5, the Ravens could trade down at No. 6, and no one is quite sure what the 49ers are thinking at No. 7.  From there, the rest of the first round promises to be full of surprises and our latest mock draft has some bold predictions based off of informed speculation.
Of course, the draft can also spur teams to move established veterans.  In the coming days, we could see the 49ers finally pull the trigger on a Colin Kaepernick deal with the Broncos.  Meanwhile, quarterback Sam Bradford is mad at the Eagles for trading to get one of the top QBs in this year's draft and is pushing hard for a trade.
So, what are you waiting for?  Follow @pfrumors on Twitter and stay tuned to ProFootballRumors.com for all the latest NFL Draft news.