The Dodgers expect to purchase the contract of top pitching prospect Julio Urias for his MLB debut on Friday, per a club announcement. It appears that the club is waiting to officially make the move until it's necessary to do so tomorrow.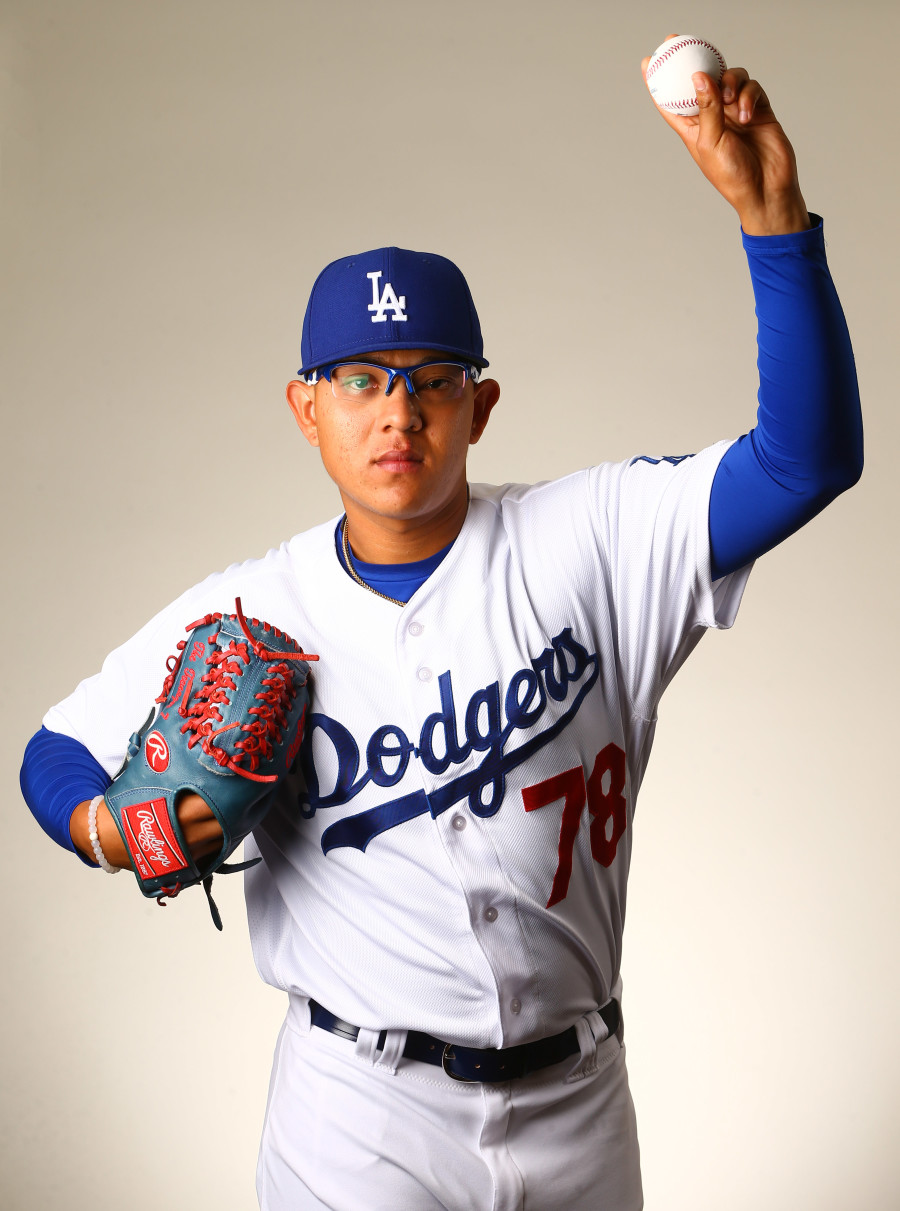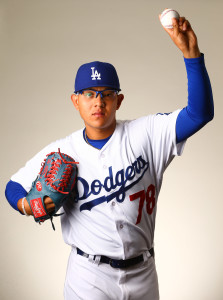 Urias will take the start that had been scheduled for Alex Wood. The 25-year-old southpaw will be bumped to Monday after experiencing triceps soreness. While any injuries to the rotation would have been a major concern just weeks ago, this one seems to be minor. And the reinforcements are arriving for Los Angeles, with Hyun-jin Ryu and Brandon McCarthy moving toward major league readiness.
Of course, Urias is rather an interesting player to turn to in his own right — and not just because of his fascinating personal story. He's just 19 years old, meaning he'll be the youngest player in the majors upon his arrival. The left-hander has ascended the ladder quickly after signing for a relative pittance out of Mexico at 16 years of age.
That's also exceedingly youthful for the Triple-A level, but age hasn't stopped Urias from dominating all along the way. He's been as good as advertised at the highest level of the minors, spinning 41 innings of 1.10 ERA pitching. Urias has recorded more strikeouts (44) than he's allowed baserunners (24 hits, eight walks, one HBP) on the season.
Entering the year, Urias was viewed as one of the game's very best prospects, and he's only increased his stock since. In its prospect handbook, Baseball America praises him for an exceedingly rare "combination of stuff and feel for pitching." Working off of a mid-nineties heater, he can draw swings and misses with a quality curve and change piece as well as a less-frequently-deployed slider.
It remains to be seen, though, how much of an impact Urias will have on the major league season. Los Angeles has carefully managed the young lefty's workload, which is obviously not surprising. He's yet to top 90 innings in a full season, and likely won't be allowed to dramatically increase that tally, though surely L.A. will be looking to build his endurance.
The teams plans remain largely unknown. With Ryu, McCarthy, and other options soon to be added to the mix, the Dodgers could get a few starts from Urias and then shift him to the pen — where he could be a powerful, multi-inning option to pair with one or more of the team's rehabbing or less-productive starters. Or, of course, he might well soon end up back in the minors to continue working out of the rotation.
If Urias is able to stay up the rest of the way, he'd stand to accumulate 129 days of service. That would put him on track to be a potential, but far from certain, Super Two candidate — at least assuming he opens on the major league roster in 2017. Urias's performance could also certainly impact the organization's trade deadline and post-season pitching plans. For now, though, we'll all sit back and watch the phenom show his stuff on the game's biggest stage.
Photo courtesy of USA Today Sports.