As had been widely expected, the Phillies will promote righty Jake Thompson to the big leagues for the first time, per Ryan Lawrence of the Philly Voice (Twitter link). He'll make his debut start on Saturday.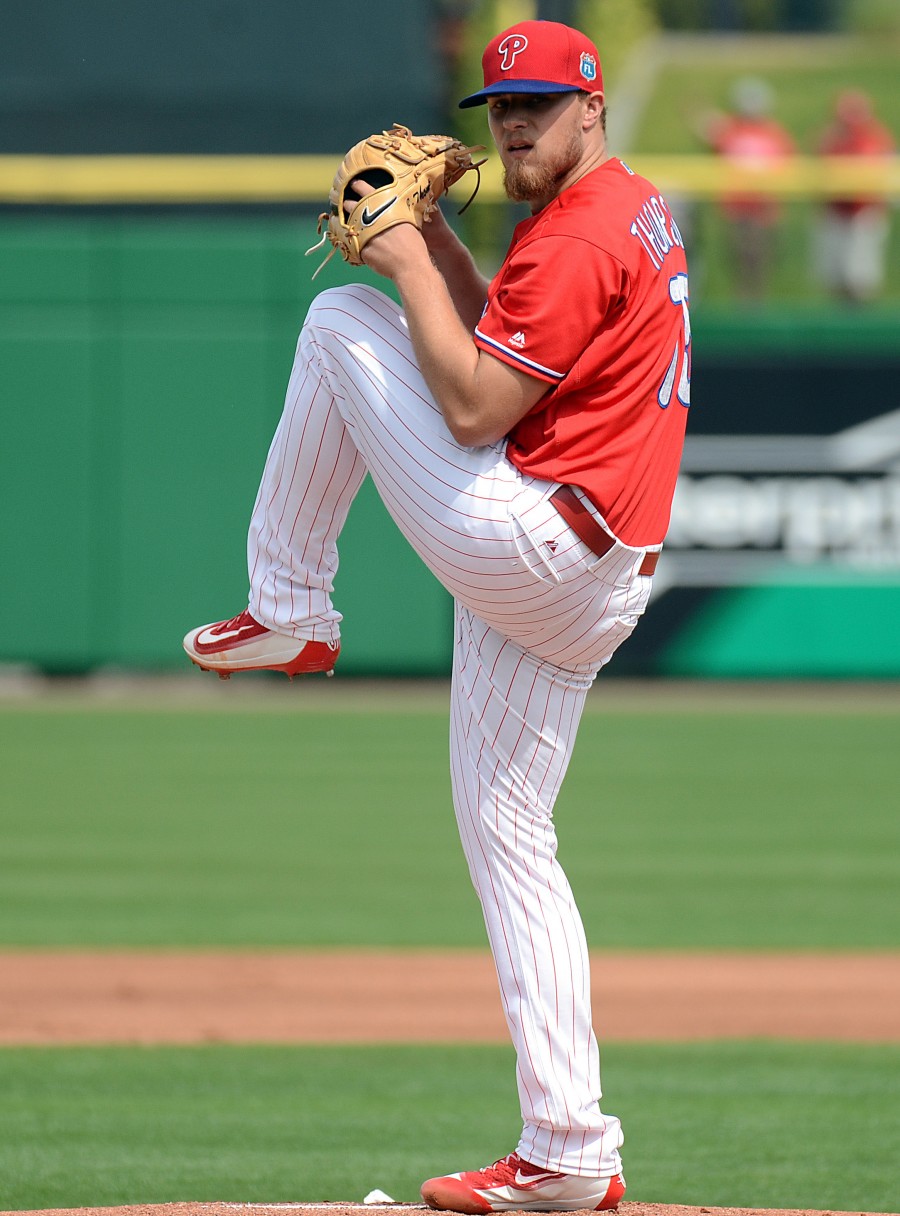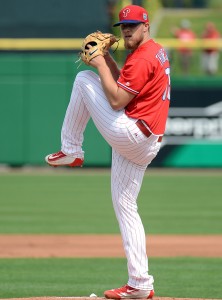 The move is partially tied to Philly's placement of fellow young righty Aaron Nola on the 15-day DL, which opened a rotation spot. But the real driver is Thompson's performance. Over his 129 2/3 innings on the year in his first attempt at Triple-A, Thompson carries a 2.50 ERA with 6.0 K/9 and 2.6 BB/9.
While that strikeout rate isn't all that compelling, Philadelphia obviously felt it was time to give him a shot at the game's highest level. The Phils are quickly building a formidable young rotation, and the organization surely hopes not only to give Thompson his first taste of the majors, but also to get a sense of how ready he will be to shoulder a full starter's load in 2017.
In years past, Thompson has seen his name in headlines this time of year for rather a different reason. After being shipped from the Tigers to the Rangers in 2014's Joakim Soria deal, Thompson went to the Phils last summer as a piece of the Cole Hamels package. Thompson will again be looking for a new place to stay this August, but this time it'll be with the same organization.
A second-round pick in the 2012 draft, Thompson has rated as a leaguewide, top-100 prospect entering each of the last two seasons. There are varying ways to characterize his potential, with some giving him a shot at harnessing his four-pitch mix to become a top-of-the-rotation presence and others viewing him more as a durable, solid piece who has a somewhat limited ceiling.
The Phillies will soon begin to get an idea of just what they have in Thompson, who was arguably the key piece in the Hamels swap. Philadelphia's big league roster already features three very promising young hurlers in Nola, Jerad Eickhoff, and Vincent Velasquez, and Thompson will be bidding to take up a similar place in a new-look staff.
Photo courtesy of USA Today Sports Images