At this week's press conference to introduce Ian Desmond, Rockies GM Jeff Bridich stated that improving the bullpen was his next goal, and the Rockies made their first effort to do so on Wednesday, agreeing to a three-year deal with free-agent left-hander Mike Dunn. The contract, announced today by the Rockies, reportedly guarantees Dunn a hefty $19MM and is also said to come with a fourth-year club/vesting option worth $6MM. Dunn is a client O'Connell Sports Management.
Dunn will earn $4MM in 2017 and $7MM in both 2018 and 2019. The contract's option comes with a $1MM buyout and will reportedly vest if he appears in 130 games from 2018-19 or pitches in 60 games in 2019 alone. Reports also indicate that he can earn up to $1MM of options each year if he becomes the team's closer and finishes 55 games, and he'll also receive a $500K assignment bonus if he's traded. The incentives afford Dunn $100K each year for 30 and 35 games finished, $150K for reaching 40 and 45 games finished, $200K for finishing 50 games and $300K for finishing 55 games. While the Rockies haven't said they plan on utilizing Dunn as their closer, the incentives represent the clear acknowledgment that it's at least possible that Dunn surfaces in that role at some point over the next three years.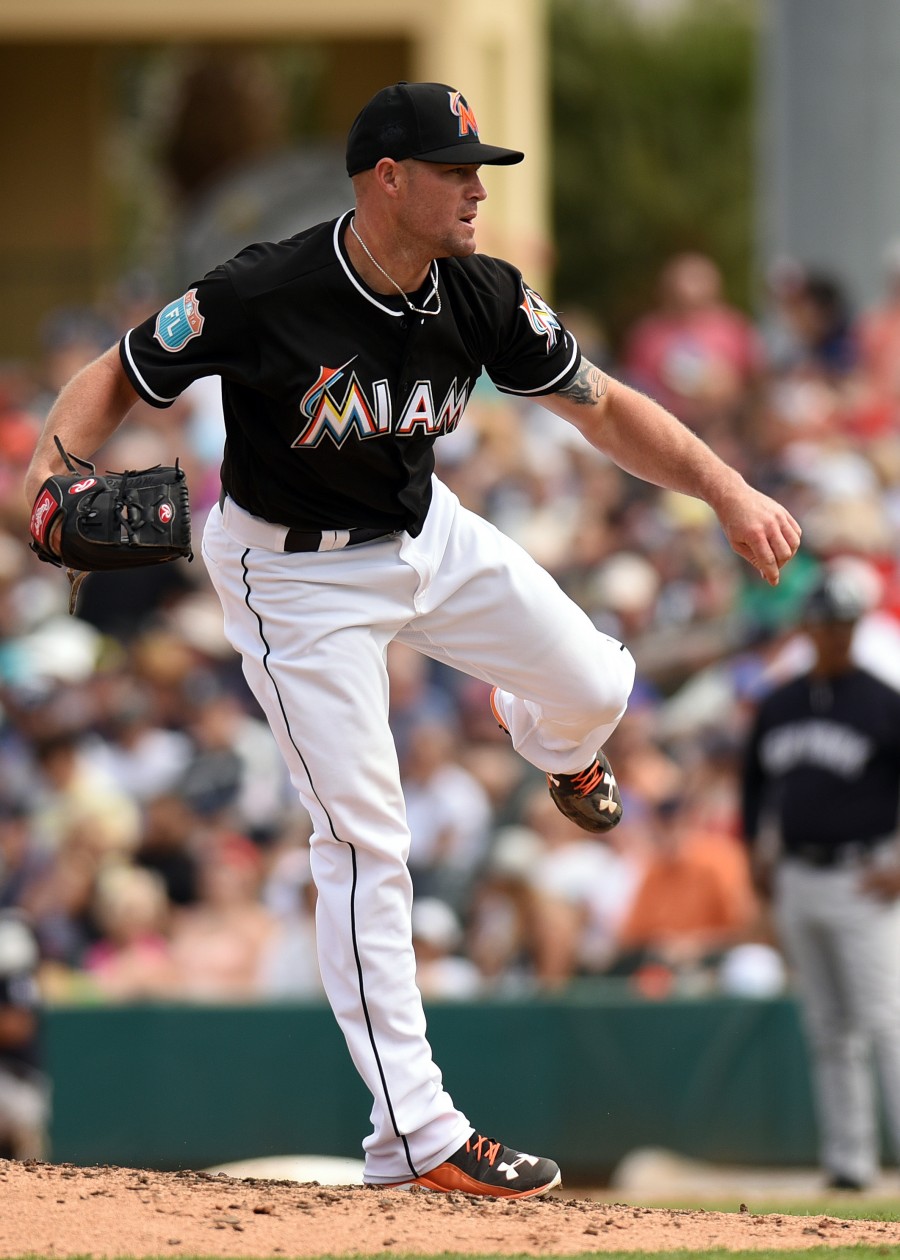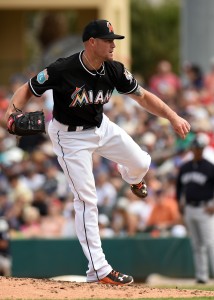 [Related: Updated Colorado Rockies Depth Chart]
Dunn, 32 next May, has been a mostly steady bullpen piece for the Marlins over the past six seasons, pitching to a 3.59 ERA with 9.8 K/9, 4.1 BB/9 and a 35.7 percent ground-ball rate in 328 innings of relief. He missed the first two months of the 2016 season with a forearm strain but had never been on the Major League DL prior to that stint and pitched effectively upon returning, as he logged a 3.40 ERA with 8.1 K/9 and 2.4 BB/9 in 42 1/3 innings of work. That durability bodes somewhat well for his chances of reaching the aforementioned incentives, but Dunn will also be 34 in the final guaranteed year of the deal and relief pitchers are notoriously volatile.
The longtime Marlin has held opposing left-handers to a .226/.306/.336 batting line since cementing himself in the Miami bullpen back in 2011. Right-handed opponents fare better than lefties, though Dunn has improved in that regard in recent years, as he's held righties to a .229/.322/.386 slash in the past four seasons.
Dunn will join a Rockies bullpen that ranked last in the Majors in ERA in 2016 (5.13), 24th in FIP (4.35) and 23rd in xFIP (4.27). He'll join Jake McGee and Chris Rusin as left-handed options for first-year skipper Bud Black, who will also have right-handers Qualls, Motte, Adam Ottavino and Jordan Lyles at his disposal. Hard-throwing righties like Carlos Estevez and Miguel Castro, too, will be waiting in the wings, while Jairo Diaz could make his way back from Tommy John surgery in 2017 as well.
Bridich and his staff will hope that the Dunn signing plays out with better results than either of last year's free-agent bullpen expenditures, as both Jason Motte and Chad Qualls performed poorly in their debut campaigns with the Rockies. Dunn has a lengthier and more consistent track record than that pair in recent years, but he's also a fly-ball pitcher with some platoon issues that'll be leaving the cavernous Marlins Park for the homer-happy confines of Coors Field. More troubling is the fact that Dunn's fly-ball tendencies reached extreme levels in 2016; the southpaw turned in a career-low 27.9 percent ground-ball rate which was accompanied by a 42.6 percent fly-ball rate (21st among relievers with at least 40 innings pitched) and a 29.5 percent line-drive rate (highest in the Majors, same criteria).
The Rockies are clearly confident that Dunn can continue to be stingy in terms of the home-run ball, but he's been a bit more susceptible to homers in the past two seasons and won't be provided any favors by his new home setting. Nonetheless, it's been an extremely favorable market to relief pitching this winter — especially those in the second and third tiers of free agency. While there were fairly widespread expectations that Aroldis Chapman, Kenley Jansen and (to a lesser extent) Mark Melancon would set new records for relief pitchers, the market has now seen Brett Cecil land four years ($30.25MM), Dunn secure a three-year pact and Marc Rzepczynski sign for two guaranteed years ($11MM).
Bob Nightengale of USA Today Sports first reported that the two sides were nearing a deal (on Twitter). FanRag's Jon Heyman was the first to say there was an agreement in place (Twitter link). ESPN's Buster Olney tweeted Dunn's guarantee, while Nightengale chimed in with the remaining financial details (all Twitter links). Ken Davidoff of the New York Post tweeted word of the assignment bonus. MLB.com's Thomas Harding reported the year-to-year salaries and incentives breakdown (all Twitter links).
Photo courtesy of USA Today Sports Images.