The Angels bolstered their infield depth and added a left-handed bat to the lineup on Tuesday, announcing a two-year deal with free-agent Luis Valbuena. The Elite Sports Group client will reportedly be guaranteed $15MM under the pact, which comes with a mutual option for the 2019 season.
Valbuena will be paid $6.5MM in 2017, $8MM in 2018 and has a $500K buyout on the $8.5MM option for the 2019 season. The option can increase in value up to $10MM based upon Valbuena's plate appearances in the next two years. If Valbuena is traded, he'll pick up a one-time, $500K bonus.
Valbuena, 31, will join an infield and DH grouping that now features multiple options. Los Angeles had previously dealt for second baseman Danny Espinosa, who'll join Andrelton Simmons in the middle-infield mix, and already employs Yunel Escobar at third. Cliff Pennington remains available as a utility option. Meanwhile, Albert Pujols and C.J. Cron had figured to handle first base and DH, though the former will be working back from foot surgery to start the year.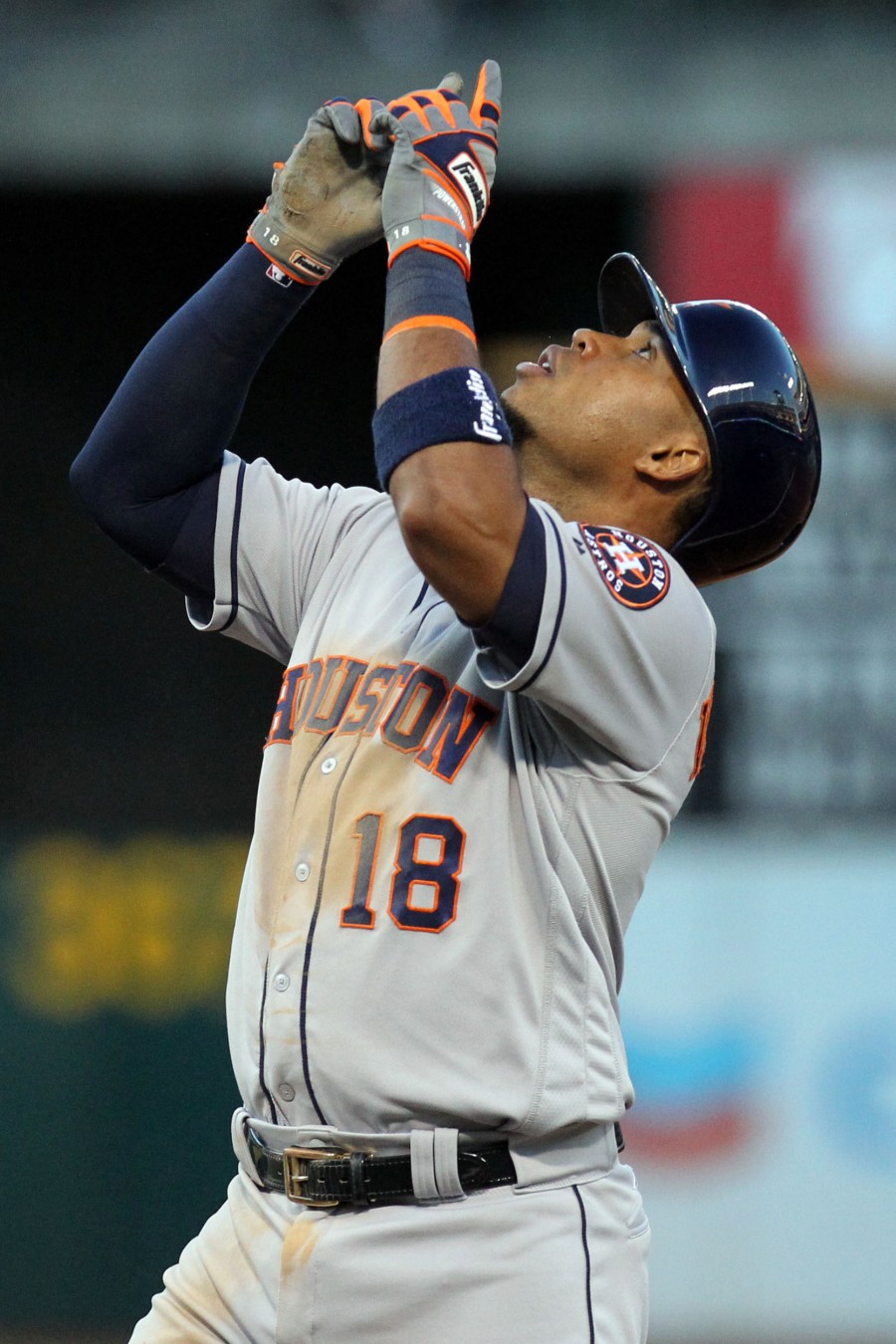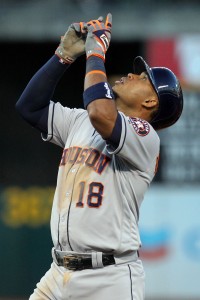 While it's a bit of an odd match at first glance, it's easier to see the rationale upon taking a closer look. All of the players just listed hit from the right side, with the exception of Espinosa and Pennington, both of whom are switch-hitters. Though Pennington has performed better against right-handed pitching historically, the opposite is true of Espinosa.
Even if Pennington offers one option to slot in the lineup against tough righties, he's a light-hitting, part-time player. Certainly, Valbuena might be expected to do quite a bit more damage. It's particularly interesting to note the situation with Pujols, who may not be available by Opening Day and could be a greater concern given his age and prior history of foot difficulties. At the very least, this signing represents an insurance policy there.
Plus, while Valbuena has spent most of his time at third, he's also capable of playing second base, having logged 209 games there over his nine seasons in the majors. It's worth bearing in mind, too, that both Espinosa and Escobar are slated to hit free agency after the 2017 season, so Valbuena will not only deepen the roster in 2017 but will also provide a ready replacement — presumably, at the hot corner. It's also possible that the club could deal Cron, as Jon Heyman of Fan Rag notes on Twitter, though it's far from clear just how much demand there would be for his services.
[RELATED: Updated Angels Depth Chart]
Los Angeles will undoubtedly be adding a talented hitter in Valbuena, who posted an excellent .260/.357/.459 batting line in his first 342 plate appearances of 2016 before going down to a season-ending hamstring injury. That was his third-straight season of above-average offensive production. There are some limitations, too. Valbuena has also fared much better when hitting with the platoon advantage. And though he used to grade quite well with the glove at the hot corner, he has slipped to average or slightly below-average metrics in recent years.
Despite his solid platform, the injury no doubt harmed Valbuena's earning power. Of greater importance, perhaps, was the lack of clear demand around the league. Teams such as the Giants and Braves could have pursued upgrades, but neither has to this point. That same general market situation has kept Todd Frazier with the White Sox, despite the fact that he's an obvious trade candidate as he enters his final year of control on a rebuilding team. Plus, the abundant stock of less defensively flexible sluggers has likely reduced the demand for Valbuena purely for his bat.
Taking the opportunity to add Valbuena does make sense for the Halos, as explained above. But the team still seems to have some needs that remain unaddressed. The catching situation is far from optimal, the bullpen could stand to add an arm or two, and the rotation depth could certainly stand to be bolstered. Certainly, there's still time left for more moves, though springing for Valbuena will take some of the available resources, particularly assuming that the organization continues to fly beneath the luxury tax threshold.
Venezuelan journalist Efrain Zavarce first reported the agreement (via Twitter). Jeff Fletcher of the Orange County Register tweeted that it was a two-year deal with an option and later reported the terms of the deal in a full column; he went on to add the detail regarding the mutual option escalator on Twitter, while Jon Heyman of Fan Rag tweeted the trade bonus.
Photo courtesy of USA Today Sports Images.