The Mariners have struck yet another two-deal day, as Seattle has announced the acquisition of lefty Drew Smyly from the Rays. Tampa Bay will pick up center fielder Mallex Smith — who was just added by Seattle in a trade with the Braves — along with minor league infielder Carlos Vargas and minor league lefty Ryan Yarbrough.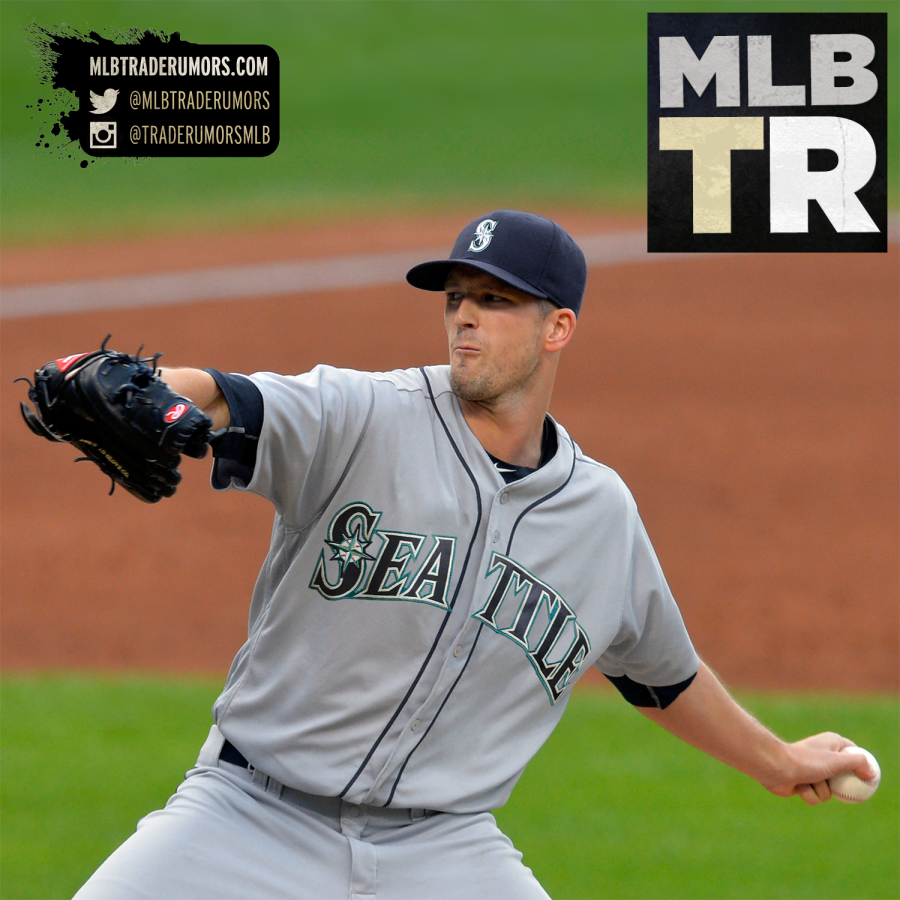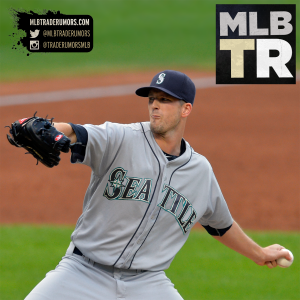 This move represents a continuation of an immensely active offseason for the Jerry Dipoto-led Mariners front office. The club will surely install Smyly in its rotation, hoping that the 27-year-old southpaw can regain the form that he showed prior to a disappointing 2016 campaign. He'll slot in alongside fellow newcomer Yovani Gallardo — acquired last week in a straight-up swap that sent Seth Smith to Baltimore — and holdovers Felix Hernandez, Hisashi Iwakuma and James Paxton.
Despite carrying an ugly 4.88 ERA in 2016, Smyly did post career highs in both starts (30) and innings (175 1/3). And he managed to post a solid 8.6 K/9 against 2.5 BB/9, though his groundball rate sat at just 31.3% and he allowed 1.6 home runs per nine innings. If he can tamp down the long balls and remain healthy, perhaps there's reason to think that Smyly will return to being a solid mid-rotation piece for Seattle, particularly given the excellent defensive trio that figures to roam the outfield at Safeco Field. Leonys Martin will return in center field and be flanked by trade acquisitions Jarrod Dyson and Mitch Haniger to to provide a strong defensive unit. Another pair of strong defenders, Ben Gamel and Guillermo Heredia, are also present beyond that presumptive starting trio.
[Related: Updated Mariners Depth Chart and Mariners Payroll Info]
The M's will only control Smyly for two years, as the second-time arb-eligible hurler is set to reach the open market after the 2018 campaign. MLBTR and contributor Matt Swartz project him to earn $6.9MM via arbitration for the coming season — his second trip through the arb process as a Super Two player.
Dipoto tells Ryan Divish of the Seattle Times (Twitter link) that he "probably spent more time through the course of the offseason trying to acquire Drew Smyly than any other player." Clearly, then, the M's had targeted the lefty all along, though it took another deal to get the assets needed to make it happen.
When Seattle picked up Smith earlier today (along with Shae Simmons) in a trade that cost the team prospects Luiz Gohara and Thomas Burrows, it obviously did so with intentions to flip Smith. He was evidently targeted by the Rays, despite the continued presence of Kevin Kiermaier in center and the recent signing of Colby Rasmus.
It's certainly plausible to imagine those players co-existing on the MLB roster, though the presence of Steven Souza, Corey Dickerson, and others could complicate maters. Alternatively, Smith might simply start the year in Triple-A, unless the Rays find yet another deal that shifts some assets.
[Related: Updated Tampa Bay Rays Depth Chart and Rays Payroll Info]
Smith is primarily valued for his defense and baserunning, though he has put up strong numbers at the plate during much of his minor-league career. He's most valuable playing up the middle but could also presumably function in a corner spot while occasionally spelling Kiermaier in center. Though Smith is generally regarded as a strong defender, Kiermaier is one of the game's premier defenders in center field and doesn't figure to be displaced anytime soon.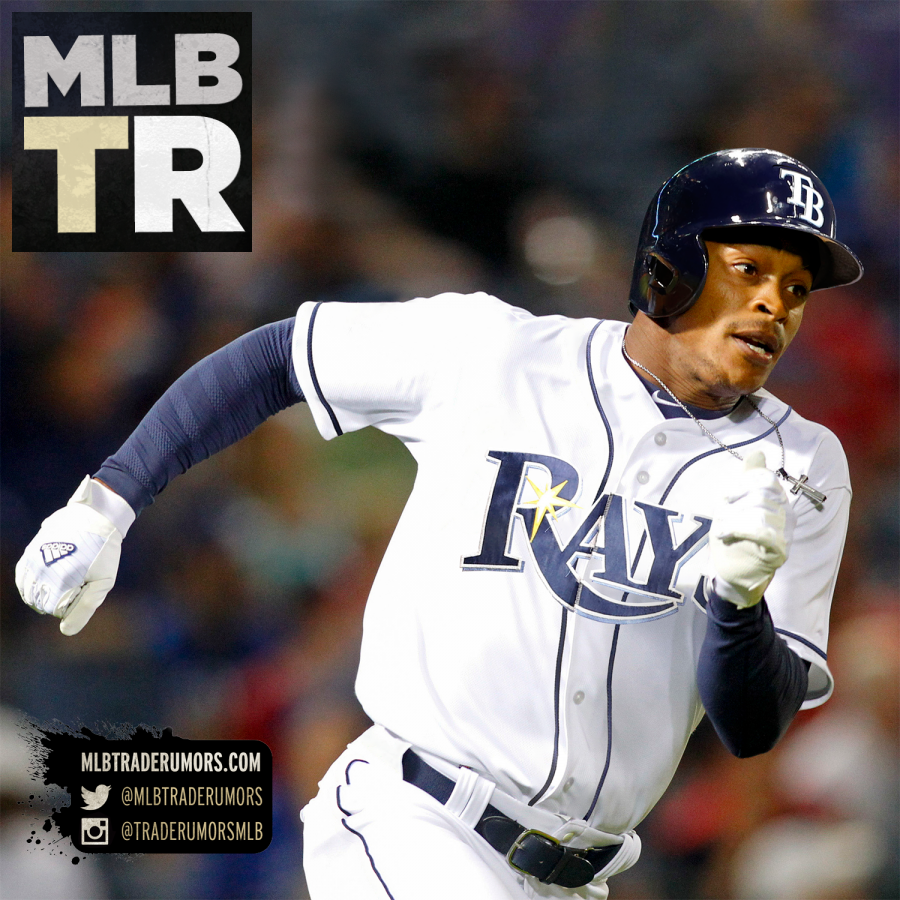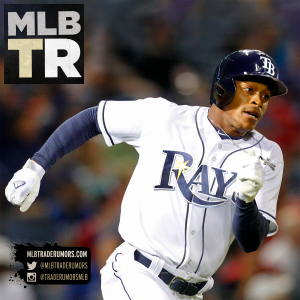 In making this deal, Tampa Bay is acquiring at least five years of Smith's services. The 23-year-old (24 in May) logged exactly one year of service time in the Majors last year. Another full year would put him on track to be arbitration-eligible following the 2019 season and eligible for free agency following the completion of the 2021 campaign, although if he spends even three to four weeks in the minors to open the season, Tampa Bay would gain another year of club control (while also putting Smith on track for Super Two status).
Smith's big league debut last year was born out of necessity, as he was called up to the Majors when Ender Inciarte hit the disabled list early in the year. Smith didn't hit much early on, but the Braves liked his speed and glovework enough to keep him around even when Inciarte returned. A fractured thumb would ultimately cost Smith roughly three months of the season. He batted a lackluster .238/.316/.365 in 215 plate appearances on the season as a whole, though he'd rebounded from a poor start to hit .272/.338/.440 in 43 games from late April until the time of his injury in mid-June. Paired with his 80-grade speed, that type of production would likely elate the Rays, though his defensive prowess would allow Smith to deliver value even if he can't replicate that output over the course of a full season.
Yarbrough, who turned 25 on New Year's Eve, rated as the Mariners' No. 11 prospect per MLB.com, and Baseball America's J.J. Cooper tweets that he'd have placed 12th on BA's soon-to-be-released list of the Mariners' top 30 prospects. Per Jonathan Mayo and Jim Callis of MLB.com, Yarbrough's fastball sits 91-93 mph and scrapes the mid-90s at times, and he also has an above-average changeup. The MLB.com duo praises Yarbrough's "oustanding" command and strong ground-ball tendencies, adding that improvement on his breaking ball could ultimately make him a mid-rotation starter. If not, he projects as a quality lefty relief piece due to his fastball, slider and command.
Vargas is still just 17 years of age — he'll turn 18 in March — and ranked as one of the top available international prospects on the market a couple of years ago. Cooper tweets that he was set to rank 26th on Seattle's forthcoming top 30 prospect list, and there's reason to believe he could carry even more upside than that most ranking would suggest. Fangraphs' Eric Longenhagen, for instance, tweets that there's "sneaky" value in Vargas, whom he tabs as eventual third baseman with "big pull power projection" and a good approach.
In writing about Vargas last spring, BA's Ben Badler noted that he has too many moving parts in his swing but has displayed a strong baseball IQ and an impressive ability to make adjustments at the behest of the Mariners' staff. Badler also credited Vargas with above-average raw power, an ability to hit the ball the opposite way, and an above-average arm with a quick release. In 62 games/256 plate appearances in the Dominican Summer League last year, Vargas batted .242/.344/.391 with seven homers, 11 doubles and nearly as many walks (32) as strikeouts (35).