It's been 342 professional appearances and nearly eight calendar years since Ryan Dennick was selected by the Royals out of Tennessee Technological University in 2009. We're happy to welcome Ryan as the latest author to join our Player's Perspective series here at MLBTR.
18,910. This is the number of players who have made a Major League debut in the history of the sport. In life, you only get a few true indelible moments. For those nearly 19,000 players, there is no doubt in my mind getting the call to the big leagues is one of them. Every single player that has been lucky enough to beat incredible odds to reach the game's highest level can tell you in vivid detail where they were, when it happened, and the emotions that came with having a lifelong dream realized. My name is Ryan Dennick. I was a 22nd-round senior sign in the 2009 draft. Six seasons later, I became number 18,360. This was my indelible moment.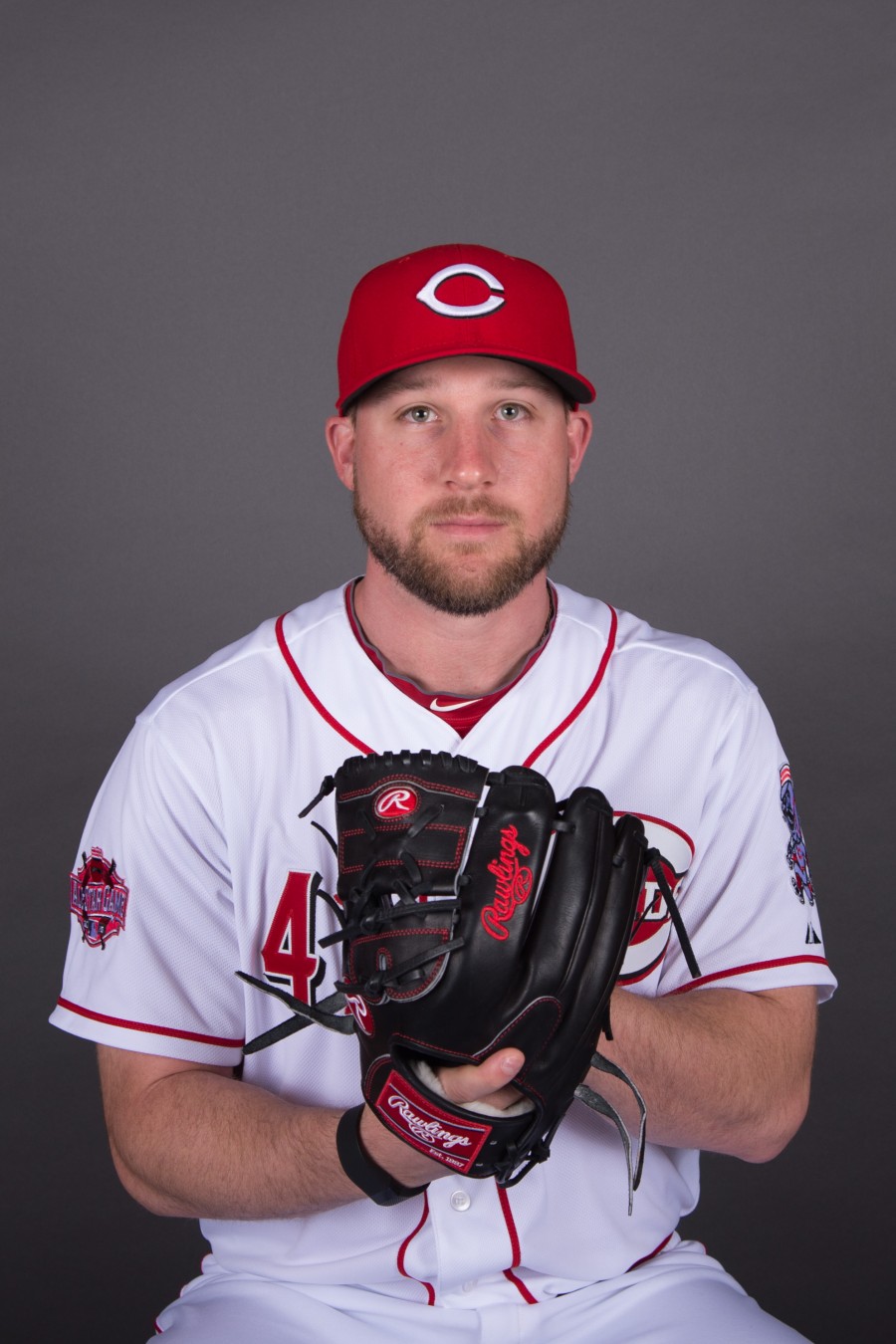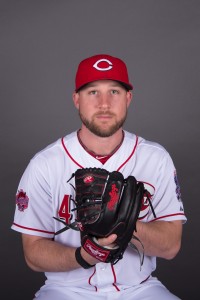 On August 31st, 2014, Jonathan Broxton was traded from the Cincinnati Reds to the Milwaukee Brewers. To most, this meant the Reds were shedding a little over $11MM in payroll commitment. For a team that was in desperate need of salary relief, it was a move they had to make. To the players in Triple-A Louisville's clubhouse, this meant something completely different. There was an open 40-man roster spot.
When news of the trade broke, a bit of a buzz swept through the clubhouse. The move was completely unexpected and guys began to speculate who could fill the vacancy. With rosters in the big leagues expanding from 25 to 40 the next day, that roster spot wouldn't be vacant very long. Each year, you can take a pretty good guess on who most of the September call-ups are going to be. Players already on the 40-man roster in the upper minors obviously have the inside track to get the call, since no roster move needs to be made. Prospects that require being protected from the Rule 5 draft the upcoming offseason could certainly find themselves in a Major League uniform come September.
Then there are players like me. The hardest call-ups to predict. The non-prospect, roster filler types that had their best statistical seasons. If a spot isn't open on the 40-man, teams don't often go out of their way to create an opening for a player who probably doesn't fit into their long-term plans. Instead, these players will be sent into the offseason with a pat on the back for a job well done, and perhaps an invite to Major League Spring Training the next season. A team's placement in the standings plays a factor as well. Without the added pressure of staying in contention late in the season, teams out of the race may be more willing to reward these players with a call-up, if a roster spot is available. The Reds were the perfect storm. Sitting with a record of 66-71, they were out of contention. When the Broxton trade happened, a roster spot opened up. Every player in our clubhouse not currently on the 40-man roster was hoping that spot had their name on it.
For a good majority of my minor league pitching career, I was quite mediocre statistically. I was never great, but never horrible either. I had always shown enough promise to warrant filling a minor league roster spot. But in the eyes of those in the front office, I probably didn't have enough "stuff" to reach the Majors without great minor league numbers to force their hand. Of course, being left-handed helped me stick around, too. I always believed I would reach the Majors one day. Every minor leaguer does. We would be crazy to live the minor league lifestyle year after year if we didn't think we could reach the carrot on the stick, even if it was just a nibble.
For whatever reason, a player can have a year where everything just goes right. Something just clicks. Pitchers see line drives hit right at fielders. Hitters have more bloopers fall in for hits. That was my 2014 season. I was having easily the best season of my life. Outing after outing, I was building my case to force the Reds to make a decision on me. A move from the starting rotation to the bullpen helped my fastball play up a little more and made my slider a little sharper. Every bit helps. By the end of the season, my 40-man roster spot résumé included an unblemished record, a team-low ERA, the league lead in appearances, and the league lead in holds. Seemingly every break went my way. I was hoping for one more.
On the morning of September 1, I rolled into Louisville Slugger Field a little later than I normally do. I had just finished a long breakfast with my mom and fiancé at one of the local spots in downtown Louisville. I tried all I could to get my mind off what could be waiting for me when I arrived. I failed. Expecting a call-up was an easy way to set yourself up for disappointment so I always tried to operate with the idea that if I was meant to be in the big leagues, somehow I would get there. But the Broxton trade cleared a path. That spot has to go to someone. Why not me?
As I walked through the clubhouse doors, to the left I already saw our manager, Jim Riggleman, in his office letting the members of the 40-man roster know they are getting the call back to the Majors. Since I was one of the last players to arrive in the clubhouse, I set my bag down at my locker and took a quick look around the room looking for unbridled happiness from a player who earned the right to fill the open roster spot.
It doesn't matter if a player has been to the big leagues before or not, when a teammate gets called up for the first time, it's a special moment in the clubhouse. Everyone stops what they are doing to offer handshakes and hugs in recognition of the hard work, dedication and sacrifice it takes to reach the game's highest level. Major League jobs aren't given away. Every single one of them is earned. However, no such excitement was taking place. I left my locker to head towards the players' lounge to try to get in a game of spades before heading out to the field to do my throwing program. Right as I turned the corner, I was met by our pitching coach, Ted Power. "Where have you been?! Skip wants to see you! Now!"
When the manager wants to see you, it's usually for one of three reasons. You're either going up, going down, or going home. It's not to chit-chat. As I made my way to Riggleman's office, I passed another player who was just told he was returning to the big leagues. We didn't say anything as we passed. He just shot me a wink, as if he already knew what I was about to walk into. "Have a seat, Ryan," Jim said. I took a seat on the sofa in his office as I wondered if this was it.
"Am I going up? Is he letting me know they decided not to call me up but he's thanking me for a great season?" My mind raced so fast that I didn't realize he'd been talking for about ten seconds, and I didn't hear anything he said. I snapped out of it and zoned back in to catch him say, "So you're going up to Cincinnati to finish out the season. Do you have any questions?"
I sat in stunned silence, trying to process what has just been said to me. I'd waited my whole life to hear those words and now that I had, I didn't know what to do. Years of low pay: validated. Years of sub-par housing: validated. Years of cramped 12-hour bus rides: validated. Years of eating more peanut butter and jelly than is recommended in a lifetime: validated. "…No," I said. I could barely eek that out.
"OK, then get out of here, Jimmy (the trainer) has your itinerary."
I left his office, and right around the corner was the player I passed on my way in. "Yeah??" he asked, referring to me being called up or not. I nodded my head. "Yeah…" He turned to go into the clubhouse and shouted,"We got a first-timer here!" Handshakes and hugs all around. I just became a 27-year-old rookie.
Photo courtesy of USA Today Sports Images.