The Rays announced at a press conference on Monday that they've signed center fielder Kevin Kiermaier to a six-year extension that would pay the defensive star a guaranteed $53.5MM. Kiermaier is represented by Reynolds Sports Management.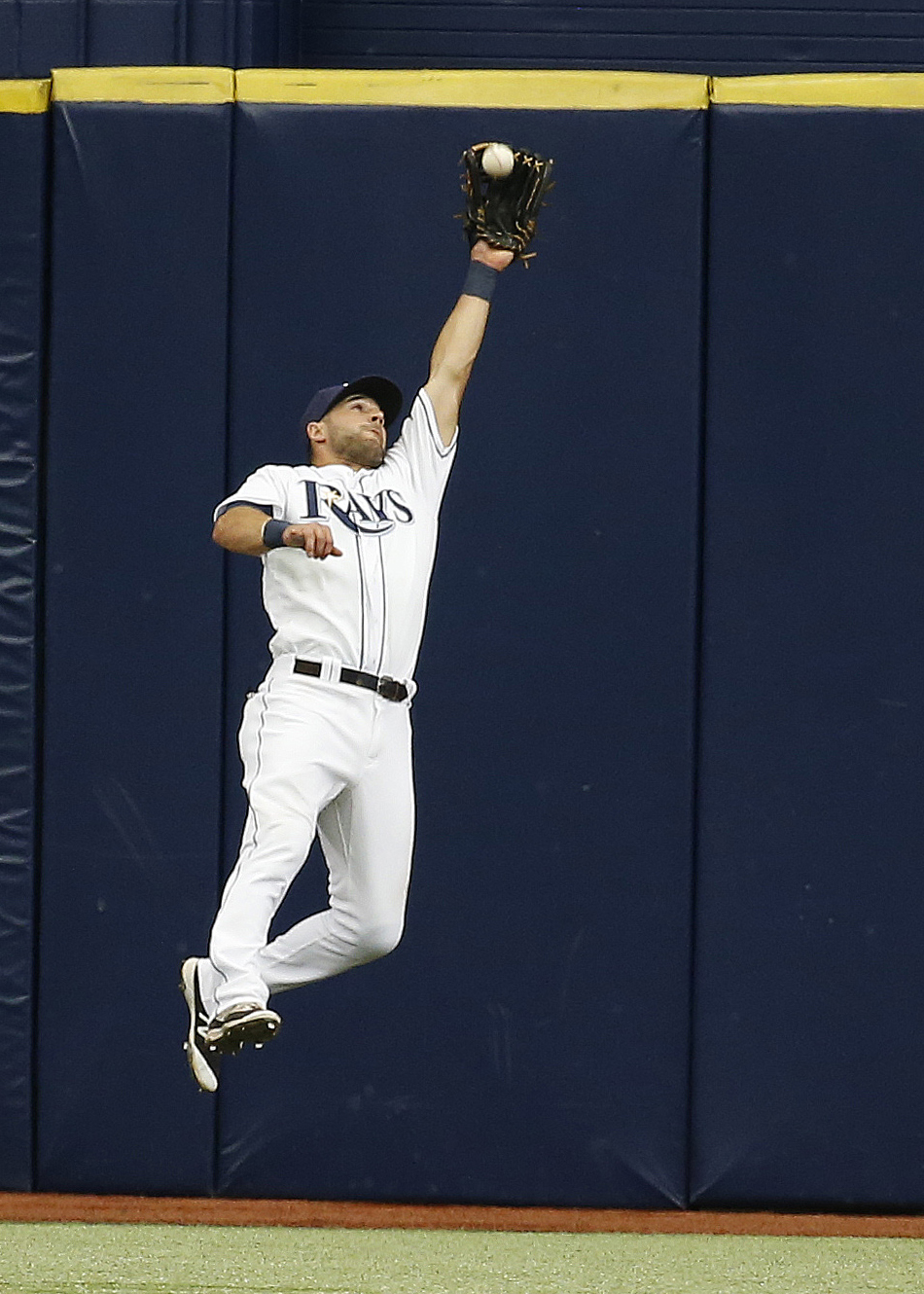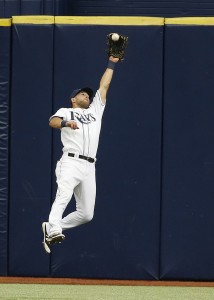 The deal would begin with the 2017 season, meaning it would replace the $2.975MM salary to which Kiermaier agreed when avoiding arbitration as a Super Two player earlier this offseason. The center fielder receives a $1MM signing bonus, a $3MM salary in 2017 and then salaries of $5.5MM in 2018, $8MM in 2019, $10MM in 2020, $11.5MM in 2021, and $12MM in 2022.  The Rays have a $13MM club option (with a $2.5MM buyout) on Kiermaier for 2023, though that figure can rise due to performance escalators. With the option and the escalators, he deal would max out at $66.15MM.
The contract, then, buys out all four of Kiermaier's potential arbitration years in addition to a pair of would-be free agent campaigns. The six-year guaranteed term runs through his age-32 season, while the option year would cover his age-33 season. By taking the deal, Kiermaier is effectively trading in his chance at a massive free-agent deal, though he's doing so in exchange for a significant up-front guarantee that tops recent comparables in his service class.
Kiermaier, who will turn 27 in April, is regarded as one of the best, if not the best defensive player in all of Major League Baseball, regardless of position. Over the past two seasons, his 44 Defensive Runs Saved are the highest among any Major League player, and he's also pacing all of baseball with an Ultimate Zone Rating of +42.3 runs. Unsurprisingly, he won a Gold Glove in each of those two years.
In addition to his superlative glovework, Kiermaier has produced at a slightly above-average clip at the plate. He's reached double-digit home run and stolen base totals in each of the past twos years, topping out at 12 long balls and 21 steals in 2016. Overall, in 1314 plate appearances since making his big league debut, the former 31st-round pick has turned in a .258/.313/.425 batting line that checks in at five percent better than the league-average hitter, per context neutral stats like OPS+ and wRC+.
Kiermaier had come up as a mostly speculative trade candidate at various points in the offseason, but the news of a long-term deal all but eliminates the possibility that he'll be moved at any time in the near future. While the team's corner outfield scenario is far less clear — Colby Rasmus, Steven Souza, Corey Dickerson and Nick Franklin all figure to be in the mix — Kiermaier now joins franchise icon Evan Longoria and ace Chris Archer as a cornerstone for years to come. Outside of that talented trio, the Rays don't have a single player on a guaranteed contract beyond the 2018 campaign, so even with this new deal and a perennially modest payroll, the Rays will be able to supplement the roster with additional pieces to whatever extent ownership allows.
Taking a step back, the extension for Kiermaier proved to be considerably more costly for the Rays than recent extensions for center fielders with two-plus years of big league service. Ender Inciarte, who was also a Super Two player, inked a five-year deal worth $30.525MM this offseason, while Odubel Herrera inked a virtually identical five-year, $30.5MM deal with the Phillies. (Herrera, unlike Inciarte and Kiermaier, was not a Super Two player.) Of course, while Inciarte is a very strong defender himself and Herrera has been a superior bat to this point in his career, neither of those players has matched Kiermaier's defensive accolades.
To that end, Kiermaier's deal serves to further exemplify the premium that's being placed on defense on a league-wide basis. It was five years ago that Cameron Maybin, then considered a premium defender in center field, signed for half this amount, while a more established offensive center fielder, Andrew McCutchen, inked an exceptionally similar pact to the one Kiermaier will land.
Marc Topkin of the Tampa Bay Times was first to report the deal was close, and also reported many of its specifics. ESPN's Jim Bowden reported that a deal was in place, and USA Today's Bob Nightengale was first to report the amount of the guarantee.
Photo courtesy of USA Today Sports Images.