The White Sox have officially reached agreement on a long-term deal that'll keep shortstop Tim Anderson in the organization for the foreseeable future. Anderson, who is represented by Reynolds Sports Management, will receive a guaranteed $25MM over six years — including a $1MM buyout on two option years valued at $12.5MM and $14MM, respectively.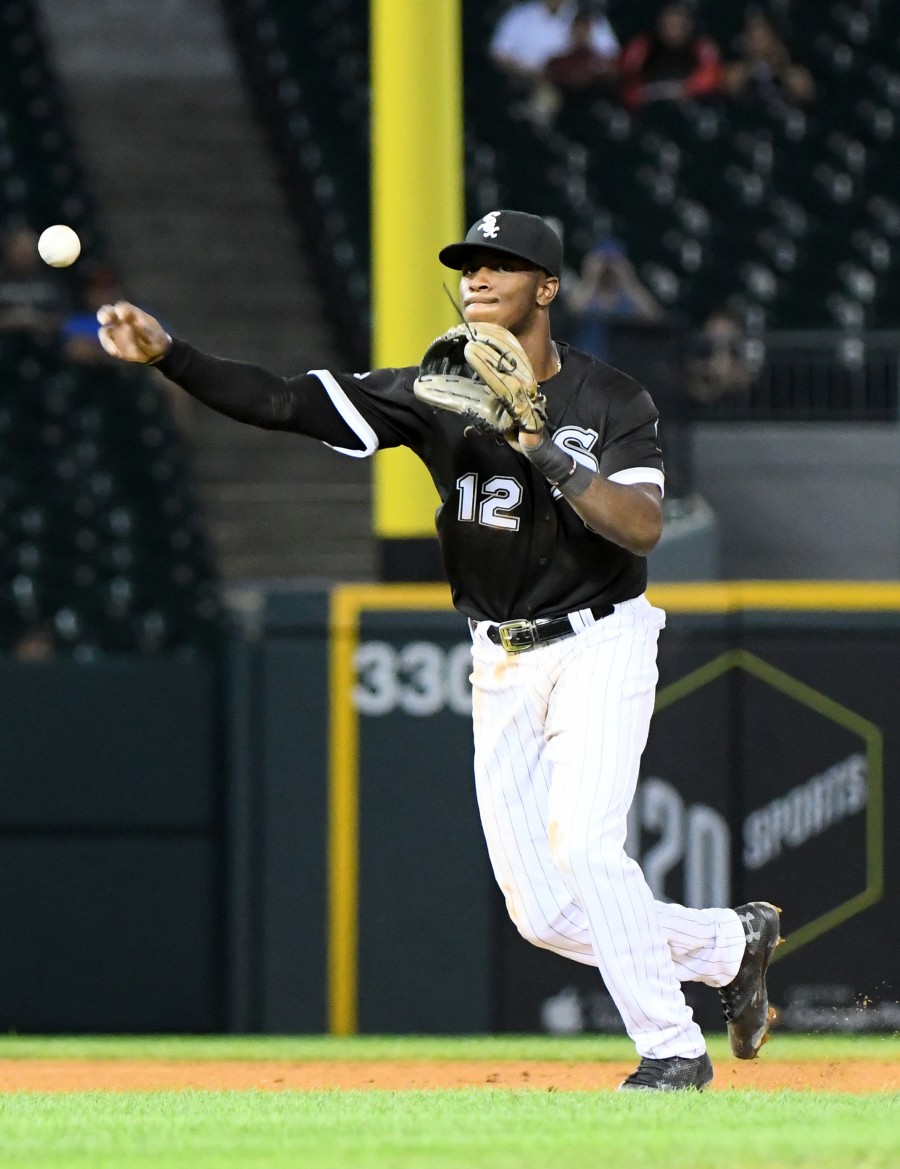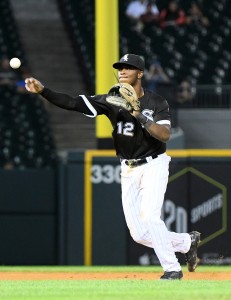 Anderson, of course, was already under Chicago's control for quite some time. Given that he only accrued 115 days of service in his MLB debut last season, he couldn't have qualified for free agency before 2023 and wouldn't have hit arbitration eligibility until at least 2020. This deal, then, represents a bid by the South Siders to achieve cost certainty and pick up control over two would-be free agent seasons from the young shortstop.
For Anderson, he'll lock in earnings now while giving up the right to control his destiny after 2022, which will be his age-29 campaign. Though he's leaving some open-market upside on the table, Anderson won't need to prove anything more to take home the annual salaries promised in the contract. He will receive successive paydays of $850K, $1MM, $1.4MM, $4MM, $7.25MM, and $9.5MM over the deal's guaranteed years.
At $25MM, the guarantee handily tops the $20MM the Rays paid righty Chris Archer in 2014. That had set a record for contracts given to players with less than a full year of MLB service time. Such contracts are quite rare, of course. The Rays have mostly cornered the market to this point, with Evan Longoria and Matt Moore preceding Archer in receiving sub-1 service class extensions. Catcher Salvador Perez was promised just $7MM from the Royals in his deal. And the Astros promised $10MM to Jon Singleton before he appeared in the majors.
That last contract is the only one that hasn't (yet) paid out handsomely from the team's perspective, though that's not to say there isn't any value to the right player. Singleton may never establish himself as a big leaguer, but already has life-changing money to show for his professional career. (I argued at the time it was a fair bargain for him.) Longoria and Perez later struck much larger deals with their respective organizations, with the latter in particular seemingly receiving consideration from the team that his original contract did not remotely reflect his true value.
In Anderson's case, the reasoning for the extension from his perspective isn't difficult to see at all. His guarantee and contract structure aren't altogether different from those achieved by much more established players. Talented up-the-middle, 2+ service-class performers Ender Inciarte and Odubel Herrera each got $30MM and change over the winter from the Braves and Phillies, respectively. Cardinals second baseman Kolten Wong gave up only one option on his five-year, $25.5MM contract as a 2+ player. And most interestingly, perhaps, the Sox previously picked up seven years of control (two via option) over since-traded outfielder Adam Eaton for a promise of only $23.5MM. It's worth noting, too, that Anderson's option years come with a relatively large price tag.
All said, it seems to be an attractive deal for Anderson, but it will still be a bargain if he grows into the quality regular that the team obviously expects him to be. Drafted as something of a high-risk project in the first round of the 2013 draft, Anderson moved swiftly to the majors despite substandard plate discipline. Reaching the bigs last year, the 23-year-old showed that his tool set could play even without the strikeout-and-walk numbers you'd hope for. He managed a .283/.306/.432 slash with nine home runs over 431 plate appearances despite tallying 117 strikeouts to go with a paltry 13 walks. The fleet-footed infielder was undoubtedly aided by one of the game's highest batting averages on balls in play, though he has a history of doing the same in the minors. He also hinted at some power upside with a .149 isolated power mark.
Clearly, Chicago is willing to bet that the bat still has room to grow. But Anderson doesn't need to become an All-Star for the contract to pay off. Importantly, he rated at about six runs above average in the field last year in the eyes of both UZR and DRS, suggesting that Anderson may provide big value with the glove — especially if he can pare down the errors (14). And perhaps there's also a possibility that Anderson will increase his output on the basepaths. He swiped 21 total bags last year in the majors and at Triple-A, but stole 49 at Double-A over the 2015 seasons.
It's tempting to wonder whether this agreement says anything about the South Siders' anticipated contention timeline and rebuilding strategy. The organization just kicked off its youth movement this winter, after all, but has already committed to Anderson for the long haul. But that's not necessarily unique — the 2013 Astros signed an extension with Jose Altuve in the midst of an 111-loss campaign, for instance — and is even less surprising for a White Sox club that has had more than its share of successes with early-career extensions (though none so soon as Anderson's). In addition to the above-noted Eaton, the Sox made out like bandits with another 2+ player in Chris Sale — whose appealing contract was also cashed in for prospects in the winter — along with fellow southpaw standout Jose Quintana, who signed with just 1.133 days of service.
Ken Rosenthal of FOX Sports first reported the agreement (Twitter links) after MLB.com's Scott Merkin reported yesterday that the sides were in talks. Bob Nightengale of USA Today and Jon Heyman of Fan Rag (Twitter links) reported the financial terms. 
Photo courtesy of USA Today Sports Images.