Pirates outfielder Starling Marte has been suspended for 80 games due to a positive PED test, the league announced.  Marte tested positive for Nandrolone, an anabolic steroid.  As per Major League Baseball's PED policy, Marte will receive the 80-game suspension assigned to first-time offenders, he won't be paid during his suspension (which will cost Marte roughly $2.4MM of his $5MM salary for the season) and he'll be ineligible for Pittsburgh's postseason roster if the Bucs make the playoffs.
The shocking news leaves the Pirates (and MLB itself) without one of the game's most well-rounded young stars.  Marte hit .292/.349/.448 with 53 homers and 148 steals over 2273 PA from 2013-16, his first four full seasons in the big leagues, amassing 16.7 fWAR in that stretch.  He made his first All-Star appearance last year and is a two-time Gold Glove winner for his outstanding left field defense.  Marte displayed such excellent glovework that the Pirates moved him into the starting center field job this season, with longtime face of the franchise Andrew McCutchen shifting to right field and Gregory Polanco going from right to left field.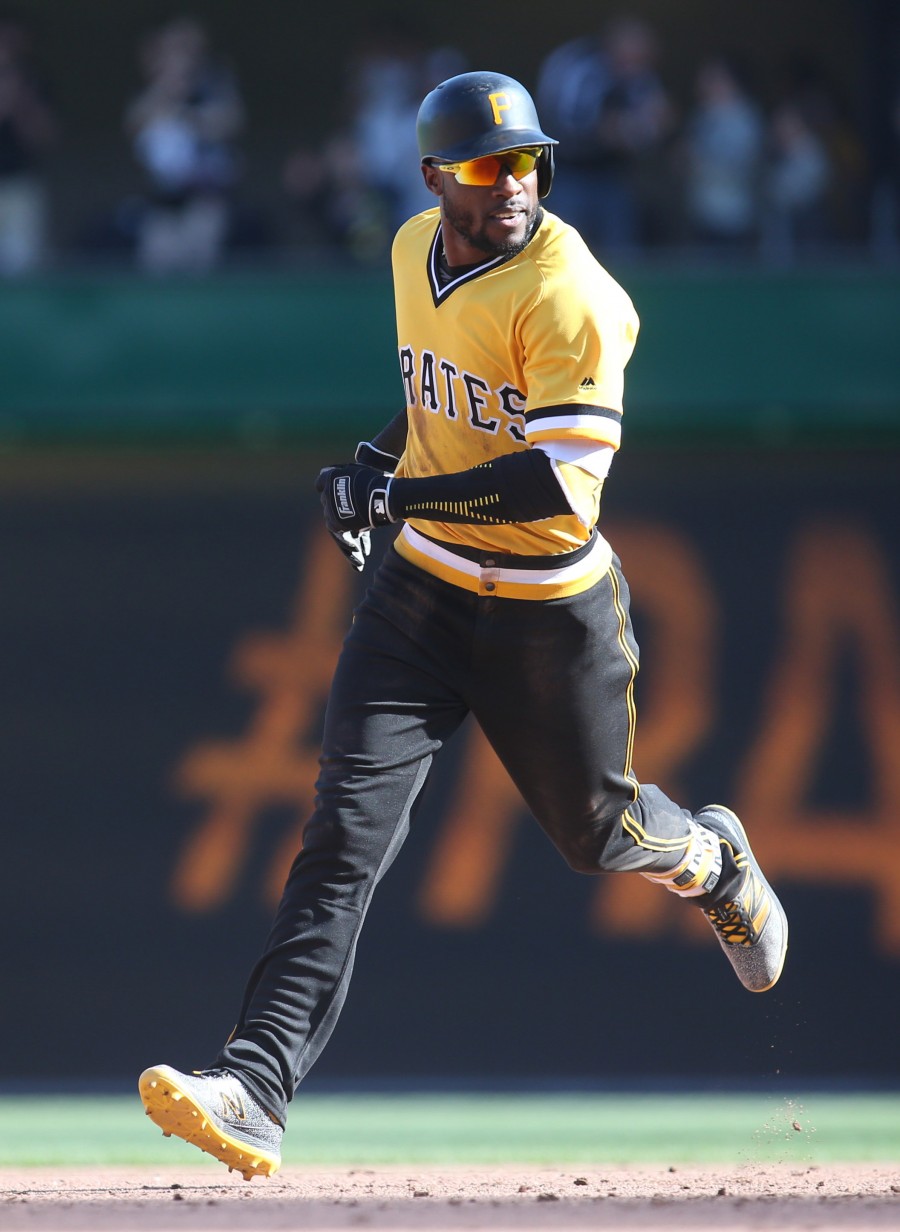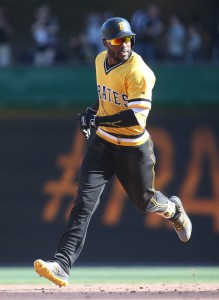 The Pirates clearly saw Marte as a long-term building block, signing him to a six-year, $31MM extension (with club options for 2020 and 2021) prior to the 2014 season.  Beyond his remaining post-suspension dollars this season, Marte is slated to earn $17.5MM in 2018-19, with a $11.5MM salary/$2MM buyout on the 2020 club option and $12.5MM salary/$1MM buyout for 2021.
[updated Pirates depth chart at Roster Resource]
There's no good way for the Pirates to truly replace such an important player, and their outfield depth is further limited by Polanco missing time recently due to a minor groin injury.  The short-term answer would be to move McCutchen back to center, despite his declining glove, and giving more time to Adam Frazier, John Jaso, or even Josh Harrison in a corner outfield spot.  The move with longer-term implications for the Pirates would be to promote Austin Meadows, one of the game's best prospects.  Meadows hasn't hit well in Triple-A so far this season, however, and he has just 186 total PA at the Triple-A level.  The Pirates might want to hold off on promoting the 21-year-old both until they're sure he is ready, and of course service time considerations are also likely a factor for the small-market team.
Marte released the following statement (hat tip to Ken Rosenthal of FOX Sports) to fans and media:
"I have been informed that I have tested positive in one of the tests that are regularly done in my job. In this very difficult moment I apologize to my family, the Pittsburgh Pirates, my teammates, my fans, and baseball in general. Neglect and lack of knowledge have led me to this mistake with the high price to pay of being away from the field that I enjoy and love so much. With much embarrassment and helplessness, I ask for forgiveness for unintentionally disrespecting so many people who have trusted in my work and have supported me so much. I promise to learn the lesson that this ordeal has left me. God bless you."
Pirates club president Frank Coonelly also made a public statement in regards to Marte's suspension:
"The Pittsburgh Pirates fully support MLB's Joint Drug Agreement, including the very tough penalties for violations of its prohibitions. We are disappointed that Starling put himself, his teammates and the organization in this position. We will continue to fight for the division title with the men who are here and will look forward to getting Starling back after the All-Star break."
The Pirates have called up Jose Osuna to take Marte's spot on the 25-man roster.  Osuna, 24, is a first baseman/outfielder who is getting his first taste of the majors after eight years in Pittsburgh's farm system.  Baseball America ranks Osuna as the 26th-best prospect in the Pirates' system and describes him as a good defensive first baseman but a below-average corner outfielder, so this could hint that Jaso or even Josh Bell could be getting some time in the corners help replace Marte.
Photo courtesy of Charles LeClaire/USA Today Sports Images