The Reds announced on Friday morning that they've signed catcher Tucker Barnhart to a four-year contract extension that will keep him around through at least the 2021 season. Barnhart's new contract also contains a club option for the 2022 season.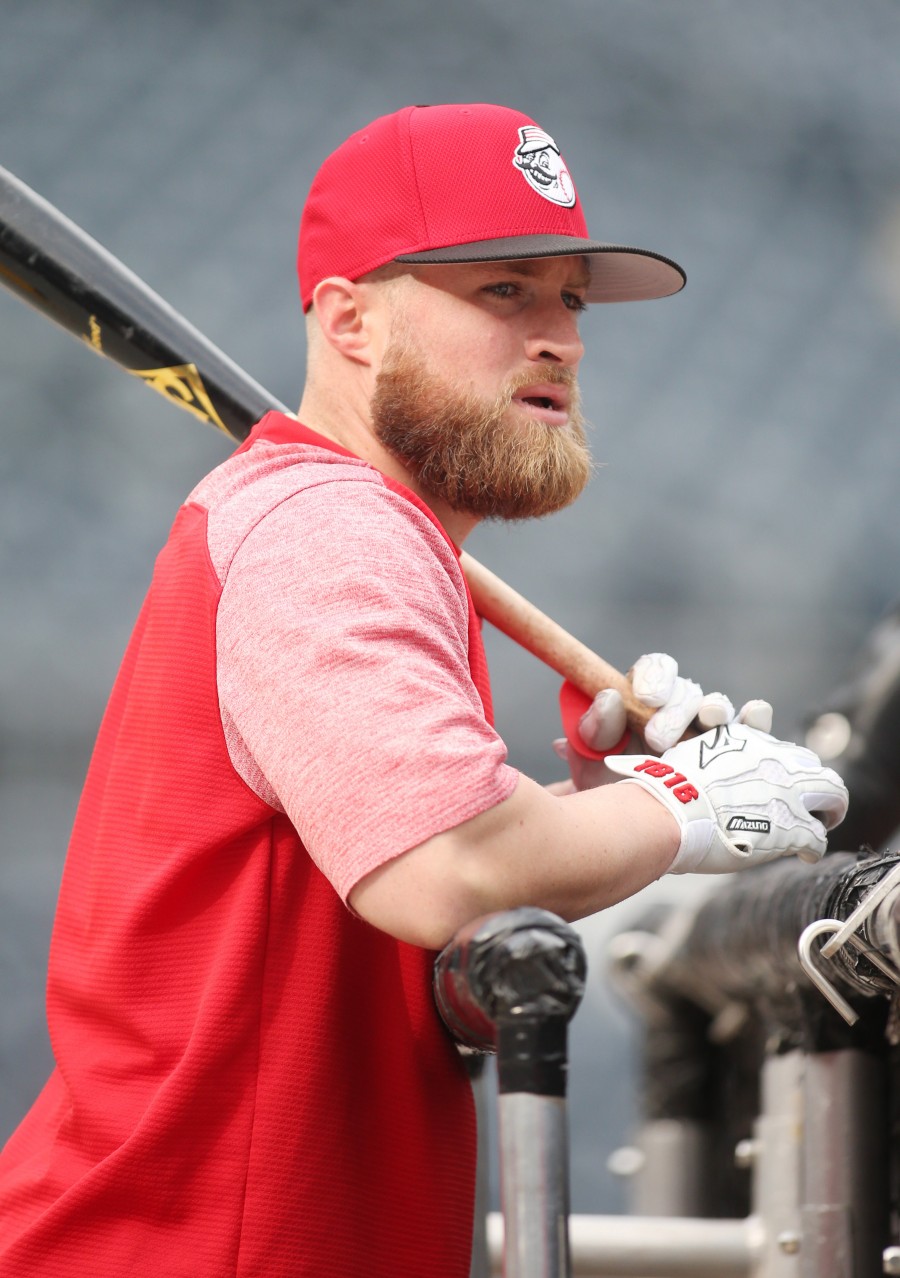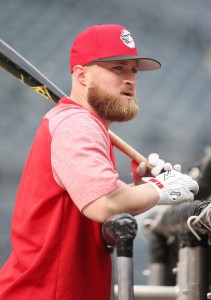 Zach Buchanan of the Cincinnati Enquirer reports that Barnhart will be guaranteed $16MM (Twitter link). That sum will paid out in the form of a $1.75MM signing bonus and annual salaries of $4MM (2018), $2.5MM (2019), $3.5MM (2020) and $3.75MM (2021). The 2022 option is valued at $7.5MM and comes with a $500K buyout, per Buchanan.
If the option is exercised, Barnhart would reach the open market in advance of his age-32 season having earned at least $23MM over the life of his new contract. Escalators could push the maximum value of the deal to as much as $24.5MM over five seasons.
"Tucker has made us proud on the field with his play and off the field with his community involvement," said Reds president of baseball operations Dick Williams in a statement announcing the contract. "He worked his way up through our system, improving every step of the way, and has established himself as an elite defensive catcher and a productive offensive player. Switch-hitting catchers who can impact the game defensively are tough to find."
Barnhart, a client of the Ballengee Group, was slated to reach free agency upon completion of the 2020 campaign, so this deal will lock in one of his free-agent seasons and give the Reds control over a second would-be free-agent year. He'd have been eligible for arbitration for the first time this winter, so Barnhart's contract will also allow him to ever avoid needing to deal with said process.
While Barnhart is far from a household name, he's quietly produced a quality 2017 season after emerging as the Reds' primary catcher in 2016 due to Devin Mesoraco's persistent injury issues. Barnhart batted a respectable .257/.323/.379 for the Reds in a career-high 115 games/420 plate appearances last season, and he's elevated his offensive profile in 2017 with a .272/.349/.399 slash. While some of his OBP is undoubtedly a product of batting eighth in a National League lineup, Barnhart typically demonstrated keen plate discipline throughout his minor league career (10.7 percent minor league walk rate) and has struck out in just 16.4 percent of his plate appearances this season.
Looking at the defensive side of his game, Barnhart has been nothing short of sensational when it comes to controlling the running game. He caught a well-above-average 33 percent of potential base thieves in the 2016 campaign and currently leads the National League with a gaudy 44 percent caught-stealing rate in 2017. Baseball Prospectus feels that he's been the most valuable catcher in terms of throwing arm and one of the three best in terms of blocking pitches in the dirt this season. However, both B-Pro and Statcorner.com peg Barnhart's pitch framing as well below the league average.
The Barnhart extension gives the Reds four players under contract through at least the 2019 season, although Raisel Iglesias figures to opt into arbitration this winter and, in doing so, forgo his guaranteed salaries for more sizable year-to-year paydays. Cincinnati also has Joey Votto and Homer Bailey earning a combined $48MM in 2019, and Barnhart will now join Votto as the only Reds player signed to a guaranteed deal in 2020 and in 2021.
While there's very limited financial risk for the team in the first place, the front-loaded nature of the contract further reduces some of that risk. Barnhart seems likely to handle the bulk of catching duties next year, given the uncertainty surrounding Mesoraco's health, or at the very least split the load in a fairly even timeshare. But, he'll earn closer to backup catcher salaries as the contract wears on, should the Reds look to augment their catching situation with a more formidable offensive backstop.
As for Barnhart himself, he'll lock in the first significant payday of his professional career. The former 10th-round pick signed a $250K bonus out of the draft and has earned at scarcely more than a pro-rated league-minimum rate to this point in the Majors. That his value comes more from controlling the running game and getting on base than accruing counting stats (homers, RBIs, etc.) would also likely have suppressed his earning potential in arbitration, giving Barnhart extra incentive to lock in his first fortune as a big leaguer.
Photo courtesy of USA Today Sports Images.