7:24pm: The Mariners will receive $4.75MM from the Rays, per Tim Booth of the Associated Press (via Twitter), an amount that rather significantly alters the math of the trade.
5:16pm: In a stunning early-season swap, the Mariners have acquired reliever Alex Colome and outfielder Denard Span from the Rays, as Marc Topkin of the Tampa Bay Times originally reported on Twitter. Righties Andrew Moore and Tommy Romero will go to Tampa Bay in return, as Tim Brown of Yahoo Sports (via Twitter) and Ryan Divish of the Seattle Times (via Twitter) first reported.
An as-yet-unknown amount of cash is also going to Seattle in the swap. Reliever David Phelps, who is out for the year after undergoing Tommy John surgery, was moved to the 60-day DL to open a roster spot.
M's GM Jerry Dipoto has overseen his fair share of surprising swaps since taking the helm in Seattle, and this certainly rates near the top of the list. The club is off to a nice start (29-20), but just lost Robinson Cano for eighty games (and the postseason) due to a suspension and Dee Gordon for a stretch due to a broken toe.
Of course, the Cano suspension also freed up around $11MM in cash for the organization to deploy elsewhere. The new additions are earning $11MM (Span) and $5.3MM (Colome) for the season, so they are owed almost exactly that amount (around $11.2MM) the rest of the way. (There could still be some Cano savings left over, as we don't yet know how much cash the Rays will send in the deal.)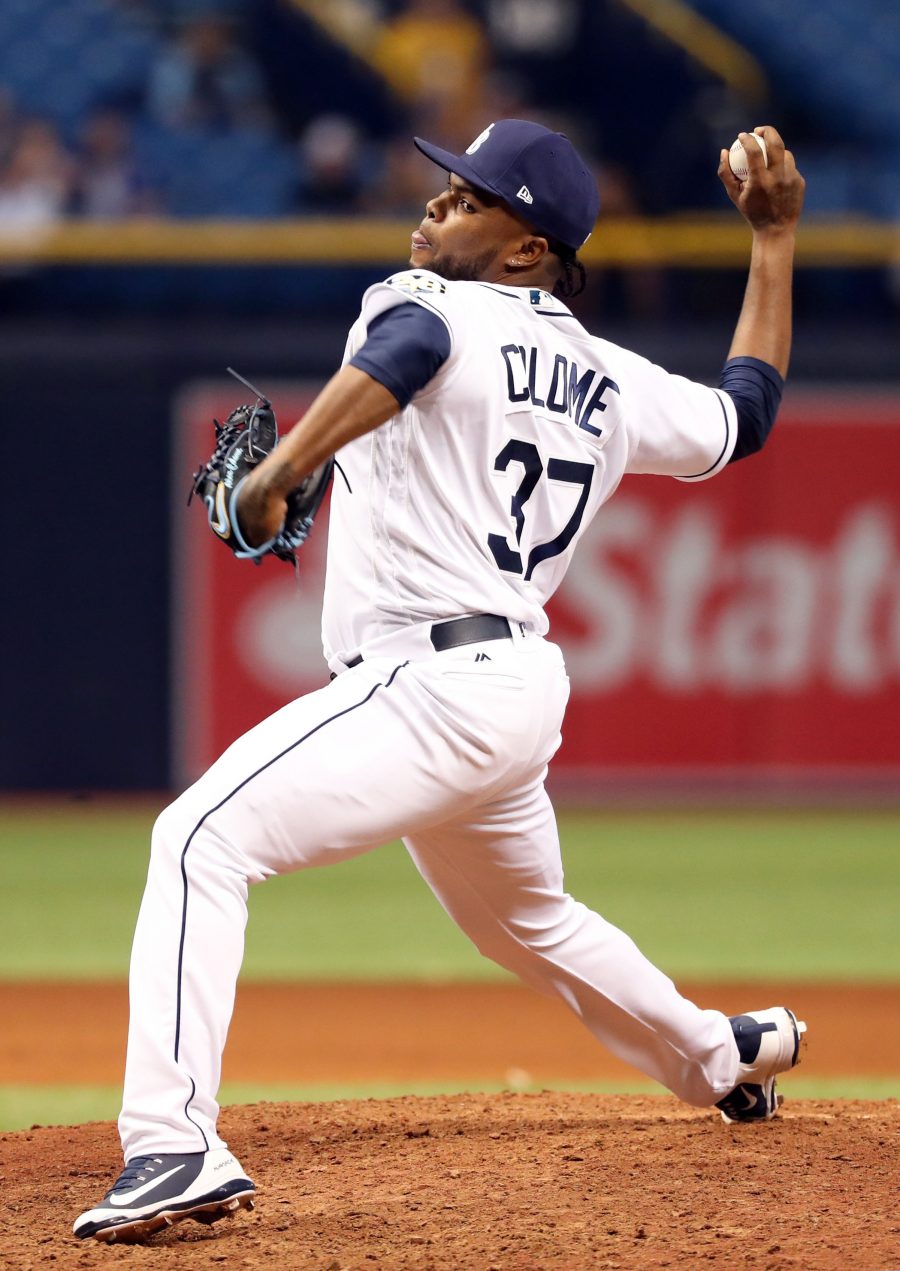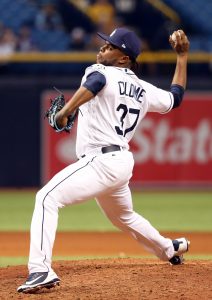 Colome is surely the headliner of this deal. He has served as the closer in Tampa Bay for the past three seasons, racking up 95 saves in that span. He'll be eligible for arbitration one final time over the offseason, so there's some future value here for the M's.
When he moved to the bullpen full-time in 2016, Colome looked like a star. But he wasn't quite as exciting last year, when he carried a 3.24 ERA but managed only 7.8 K/9 against 3.1 BB/9 for the year. Of particular note, his swinging-strike rate dropped to a less-than-dominant 11.6% level.
It has been something of the opposite story thus far in 2018. Colome sports only a 4.15 ERA but has struck out 9.6 and walked 3.3 batters per nine while carrying a 54.5% groundball rate. A low strand rate (65.4%) and high BABIP-against (.354) help explain the discord.
With Colome having returned to a healthier 13.9% swinging-strike rate and continuing to deliver his typical 95.5 mph heater and ~89 to 90 mph cutter, the Mariners will bet that he returns to more dominant results in a high-leverage role. Of course, they won't ask him to handle the ninth, which will likely remain the domain of young fireballer Edwin Diaz.
Span has now been dealt twice in the final year of his contract. The 34-year-old no longer moves as well as he once did, but is still a polished hitter. He is off to an interesting start to the 2018 season, carrying a whopping 16.2% walk rate (well above his career average) and a typically stingy 13.9% strikeout rate. He's producing at a solid .238/.364/.385 rate despite carrying a meager .259 batting average on balls in play and quality of contact estimates (.359 xwOBA vs. .332 wOBA) that suggest some poor fortune.
On the other side of the agreement, the Rays have again acted to shave a fair bit of salary obligations. It's hard to avoid the conclusion that the ability to move Span's contract — which itself was acquired only to offset partially the money the Giants took on in the offseason's Evan Longoria swap — was a strong motivating factor.
Still, they'll also recoup some talent here. Moore, 23, has had plenty of success in the minors and reached the big leagues last year. He's not really regarded as a high-ceiling hurler, but could be a near-term option that fits the Rays' current model that relies upon multi-inning relievers. Moore owns a 3.04 ERA in 50 1/3 innings this year at Double-A, allowing six home runs on 38 total hits while maintaining a 47:14 K/BB ratio.
Romero, 20, was a 15th-round pick last year. But he has shown well thus far as a professional. In his 44 innings in the current campaign, which have come over nine starts at the Class A level, Romero owns a 2.45 ERA with 11.0 K/9 and 3.1 BB/9.
Photo courtesy of USA Today Sports Images.