TODAY: The move is now official, thus starting the seven-day clock on Harvey's period of DFA limbo. He'll be replaced on the active roster by righty Hansel Robles.
YESTERDAY: The Mets will designate Matt Harvey tomorrow, GM Sandy Alderson tells reporters including MLB.com's Anthony DiComo (via Twitter). The decision was made after Harvey declined to accept a minor-league assignment — as he has the ability to do given his MLB service time.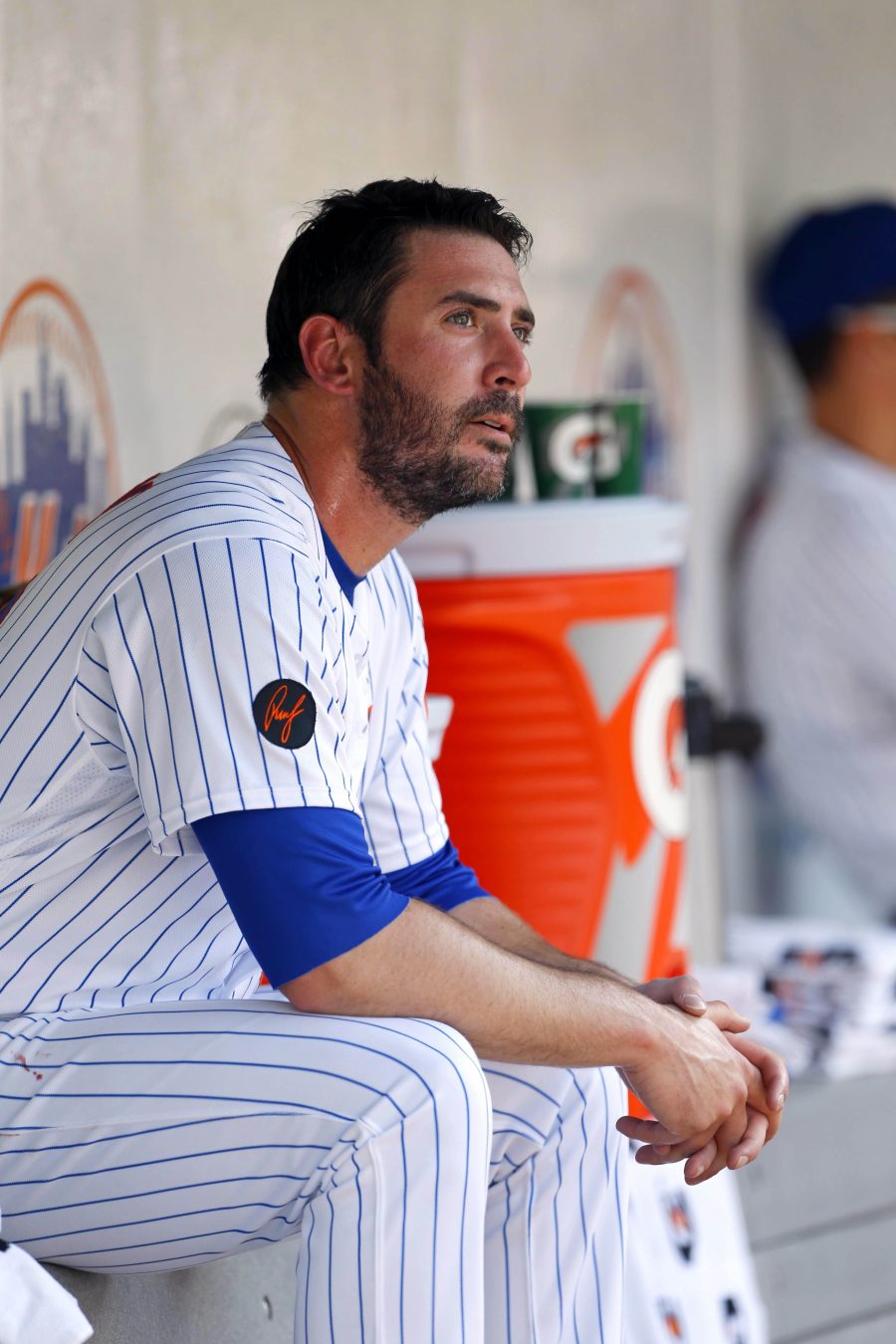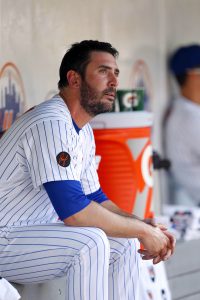 It's stunning, on the one hand, to see the end of Harvey's tenure in New York take place in this manner. As recently as 2015, after all, he was considered one of the game's very best starters. But ongoing injury problems combined with performance lapses — along with some off-field issues and not-infrequent tension with the organization — led to this moment.
In Alderson's words, the decision represents "the end of an era." But it was also "a long time coming," per the team's top decisionmaker, as conveyed by Tim Britton of The Athletic (via Twitter). Alderson says that the team was guided by considerations of "pragmatism and realism," while suggesting the ultimate driver of Harvey's fall from grace was his slate of poor fortune in the health department.
While Harvey's time is up with the Mets, he'll surely find an opportunity elsewhere. He only just turned 29, after all. But with a $5.6MM salary this year, and free agency beckoning thereafter, it may be hard for Alderson to find a taker for the salary. The club will have seven days to work out a swap — perhaps involving an underperforming player from another organization — or otherwise put Harvey on waivers. Whether by way of trade, claim, or signing, it's possible to imagine plenty of other organizations weighing a crack at getting Harvey back to being a useful pitcher — if not something approaching his former glory.
Looking back at the stats, Harvey's peak was much shorter than it seemed. In 65 starts between 2012 and 2015, on both sides of a 2014 season lost to Tommy John surgery, he worked to a 2.53 ERA in 427 innings. In the three seasons since, Harvey has limped to a 5.93 ERA with a pedestrian 6.9 K/9 against 3.4 BB/9 over just 212 1/3 frames.
What's most frustrating, in some regards, is the fact that Harvey made it back from the TJ procedure. He was great in 2015 after a long layoff. With the Mets pushing down the stretch in a breakout campaign for the organization, though, an innings controversy arose that involved two of the game's most famous names (agent Scott Boras and surgeon Dr. James Andrews) that aren't affiliated with an MLB organization.
Harvey ended up pitching a career-high 189 1/3 innings in the regular season before spinning another 26 2/3 in the postseason — at least one too many, as it turned out. He has never been the same since. In the ensuing campaign, Harvey exhibited a reduction in fastball velocity that has continued ever since. After averaging 96.6 mph in his 2015 campaign, Harvey is now down to 93.0 in the current season. His swinging-strike rate has similarly collapsed. Harvey ultimately underwent a procedure to address thoracic outlet syndrome and has dealt with other arm troubles. And, as already noted, the results have been uniformly poor.
The timing of the demise left Alderson wondering whether the innings thrown in 2015 were the root cause of the ensuing health and performance problems (also via Britton, on Twitter). Though the GM is no doubt correct that there's no way of knowing with any degree of certainty, Harvey himself wrote that he was aware of the risks when he decided to keep taking the ball back in 2015.
Perhaps a new organization will have ideas on finding a new path for Harvey, if not reversing the deterioration of his mound work. But the former first-rounder's tools not only carry reduced specs, but show ongoing signs of rust. Indeed, pitching coach Dave Eiland says that Harvey's stuff was deteriorating as his arm stiffened up throughout the course of the 2018 season, as James Wagner of the New York Times reports on Twitter.
Eiland's assessment was ultimately borne out on the field. When he lost his rotation spot, Harvey carried a 6.00 ERA on the year. After four relief appearances, it had reached 7.00 earned per nine. His most recent outing was the most demoralizing yet, as Harvey allowed five opposing baserunners to cross the plate on three hits and three walks while recording a single strikeout in two frames. Despite the many highlights that came before, it seems now that will be the last image of Harvey as a member of the Mets.
Photo courtesy of USA Today Sports Images.