When Austin Barnes overtook Yasmani Grandal late last year, it seemed the latter was a potential offseason trade piece for the Dodgers. Despite quality production over his tenure in Los Angeles, after all, he took just 11 plate appearances during the team's postseason run. Instead, the Dodgers held onto Grandal in his final season of team control.
Now, more than a third of the way through the 2018 season, Grandal again seems like one of the game's best backstops. He's commanding the lion's share of the time behind the plate, helping the club weather some devastating injuries and setting himself up for an interesting trip onto the open market. We'll use this post to take a closer look at his free agent stock.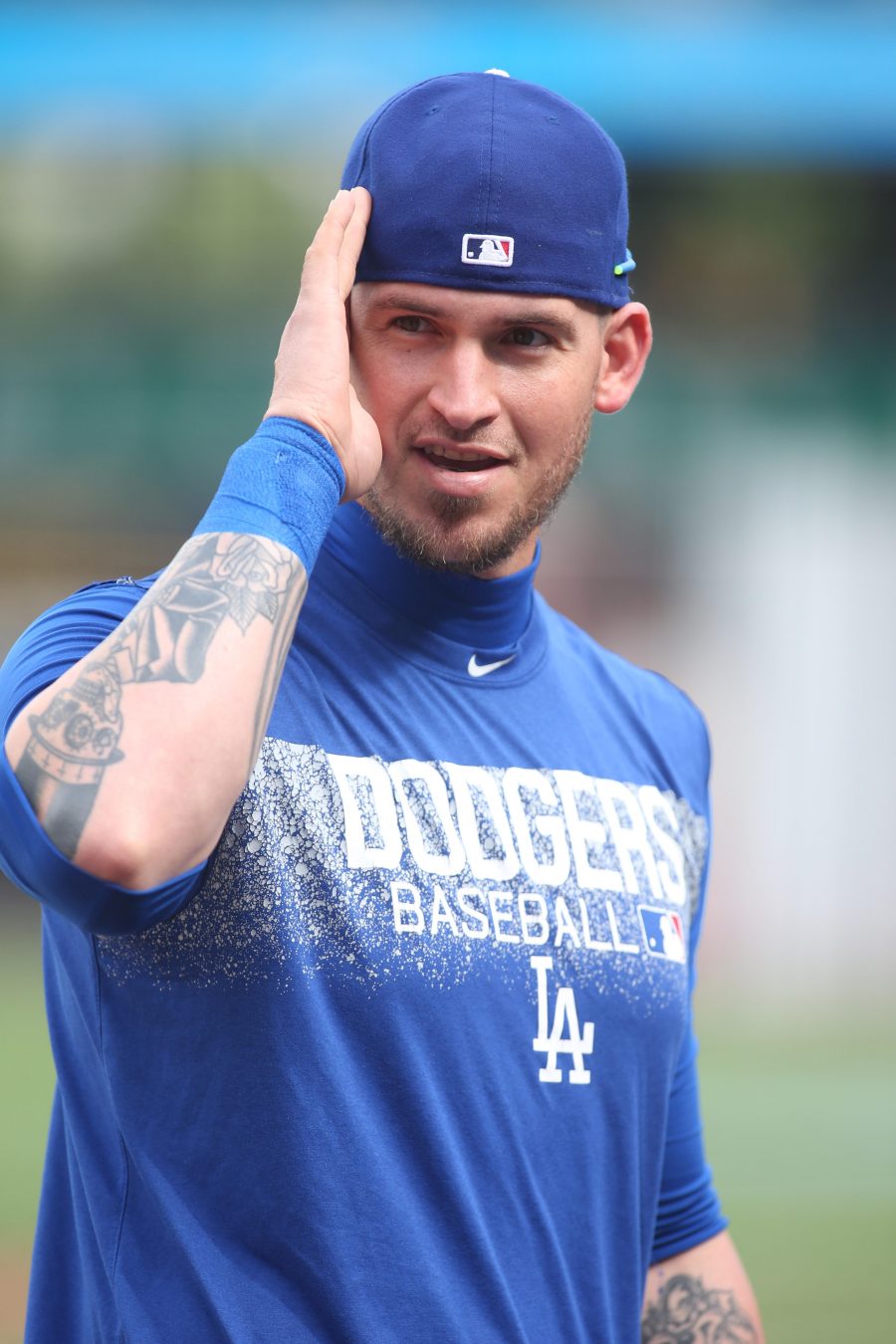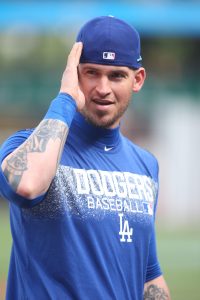 Grandal is among the highest-rated catchers this season by measure of fWAR, with 1.3 wins tallied to this point. He's slashing a productive .246/.346/.451 through 205 plate appearances, with nine home runs and an appealing combination of a 12.2% walk rate and 22.0% strikeout rate. Statcast likes his batted-ball profile, crediting him with a .362 xwOBA that exceeds the .343 wOBA he has produced.
If anything, though, that WAR metric likely understates Grandal's value, because it doesn't account for his framing prowess. Baseball Prospectus's measure, WARP, credits Grandal with 2.0 wins to date this year. But even that may undersell the backstop. He has drawn only slightly above-average framing marks from BPro this year, while StatCorner continues to grade Grandal as the best in the business. That was a shared assessment of both outlets over the past several years. And by measure of WORP, Grandal has contributed a whopping 17.2 wins over his first three years in L.A.
Teams will make their own fine-tuned assessments of defensive value, weighing considerations — pitch calling, pitcher management, etc. — that are all but impossible to assess from the outside. But everything in the data suggests that Grandal is a top-quality catcher. It doesn't hurt that he's a switch-hitter who has historically been best against right-handed pitching but still reaches base at a quality clip against southpaws. Grandal is still 29 years of age, too, and has been plenty durable to this point in his career.
So, how might that play in free agency? The catching market is something of its own beast, due in no small part to the fact that many of the best receivers have reached extensions before reaching free agency. Players such as Buster Posey, Yadier Molina, Miguel Montero, Salvador Perez, Jonathan Lucroy, Francisco Cervelli, Tucker Barnhart, Devin Mesoraco, and Yan Gomes have all signed away their prime years recently (or in the not-so-distant past), without testing the open market.
When premium backstops do hit free agency, they certainly can be paid. Brian McCann ($85MM) and Russell Martin ($82MM) have demonstrated that recently with high-dollar, five-year deals. Of course, the biggest contracts have still come between backstops and their existing teams. Joe Mauer inked his $184MM deal with the Twins when he was still catching, of course. And Mike Piazza worked out his massive deal with the Mets before technically becoming a free agent.
Clearly, Grandal isn't in the rarefied air of Mauer, Piazza, and Posey. But is there an argument to be made that he ought to be able to approach McCann and Martin levels of pay over a five-year term? Grandal is on par with McCann in terms of age (both entering age-30 seasons as free agents) and a fair bit younger than was Martin. And though Grandal has not reached the heights offensively that McCann did at times as a young player, there's a case to be made that his bat is roughly as appealing at equivalent stages. In the three years prior to his deal with the Yanks, McCann compiled a composite 113 OPS+, while Grandal presently sits at 111 since joining the Dodgers. Martin turned in a 105 OPS+ in the three seasons immediately preceding his trip onto the open market.
Whether Grandal will have a case for anything approaching that level of pay isn't yet clear, but will surely depend upon still-unknown factors including how he performs the rest of the way and precisely how the demand side shapes up. It's worth remembering that the Martin contract came in a fair bit higher than expected, when the Jays decided to add another guaranteed season. We're also missing potentially relevant intermediate market markers, since several of the more anticipated possible recent free-agent cases have not been tested. Cervelli re-upped with the Bucs, Lucroy and Matt Wieters struggled in platform years, and Wilson Ramos was injured just before reaching free agency. At a minimum, though, Grandal seems clearly to be trending towards a contract that includes at least four guaranteed seasons and an annual salary in the $12MM to $16MM range. Of course, that also suggests he's quite likely to receive a qualifying offer, which could dent his market somewhat.
So long as he can sustain something like his current output for the remainder of the season — which certainly seems reasonable given his track record — Grandal could represent an interesting test case for the market's current valuation of catchers. It'll be particularly interesting to see how things turn out given the presence of other useful catchers (including Ramos and the increasingly interesting Tyler Flowers) on the 2018-19 market and the fact that there's now a widespread appreciation of the value of framing. With plenty of teams likely in need of new backstops, the catching market ought to serve as a quality undercard to the premium class of free agents.
Photo courtesy of USA Today Sports Images.