Veteran outfielder Jayson Werth tells Jon Heyman of Fancred Sports that he will retire. He had been with the Mariners organization on a minor-league deal.
Though Werth declined to describe the situation in precisely those terms, he told Heyman: "I'm done … whatever you want to call it." That statement does not seem to leave much room for interpretation, so it seems fair to assume that Werth will not look to return from the hamstring injury that recently put him on the shelf at Triple-A Tacoma.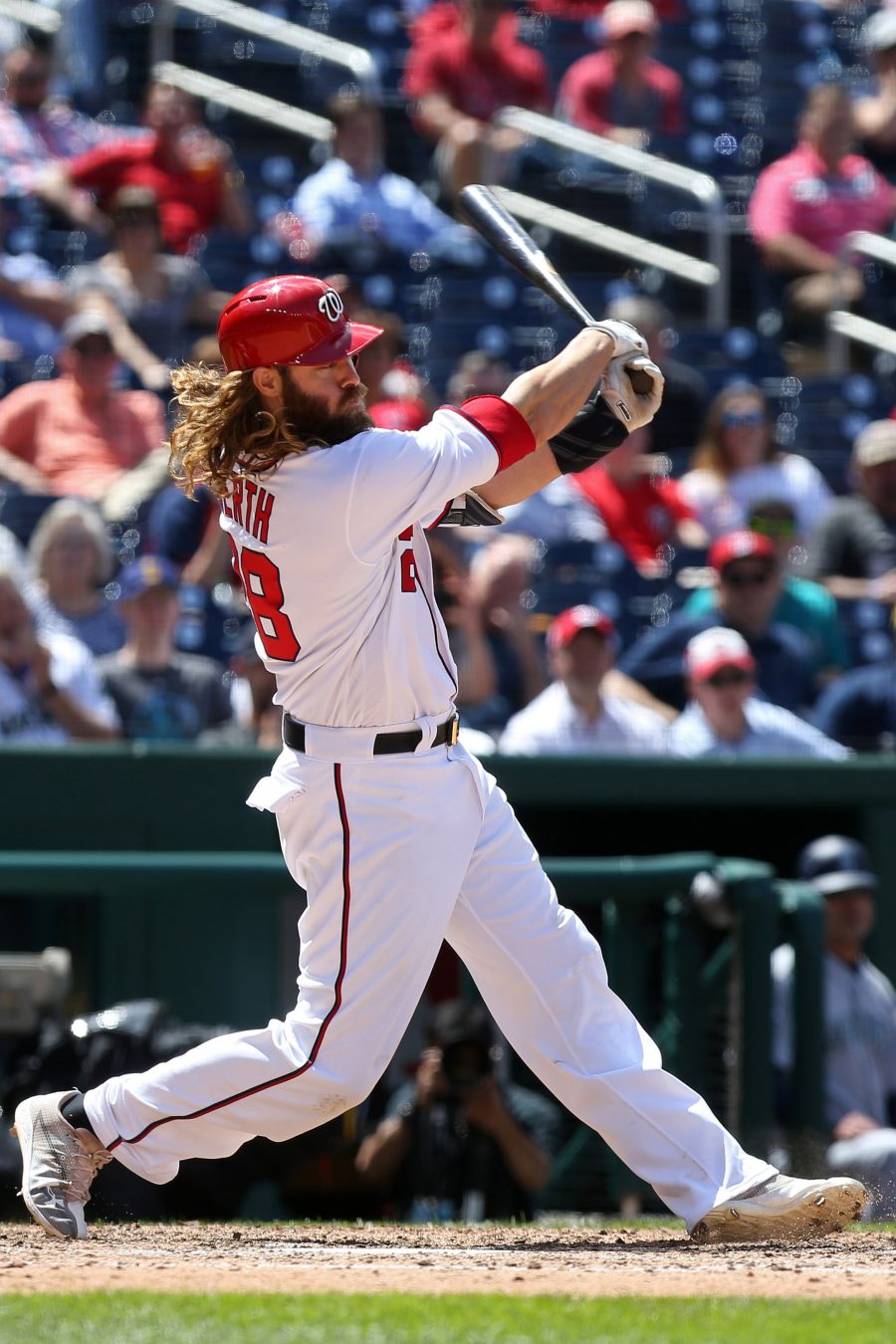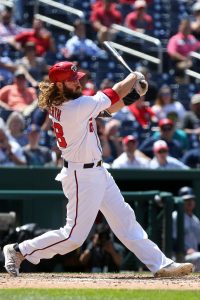 Werth, 39, had signed on with the Seattle organization after wrapping up a seven-year, $126MM contract with the Nationals. That monster contract marked one of several turning points over Werth's long professional career.
Drafted 22nd overall by the Orioles in the 1997 draft, Werth did not exactly race to the majors. And he did not stick immediately upon reaching the game's highest level. He bounced from the Baltimore organization to the Blue Jays and then on to the Dodgers, moving from behind the dish to the outfield along the way and receiving relatively meager opportunities in the majors.
Werth posted strong numbers in a partial season of work with Los Angeles in 2004, but ended up suffering a significant wrist injury during camp in the ensuing spring. He played poorly upon returning and the issue failed to dissipate. Werth ended up missing all of the 2006 campaign and being set loose by the Dodgers.
At that point, clearly, there was a high likelihood that Werth would simply never make good on his original promise. But he drew major-league contract offers and ultimately landed with the Phillies, as MLBTR's Tim Dierkes explained at the time.
Needless to say, things turned up from there. Werth ended up slashing a robust .282/.380/.506 in over two thousand plate appearances over four seasons in Philadelphia, swatting 95 home runs and swiping sixty bags along the way. He was a key piece of the organization's magical run in that span, including a 2008 World Series victory.
When free agency arrived, both team and player decided to make other plans — not that the Phillies fans ever forgave Werth for leaving. As MLBTR's Zach Links wrote, it took an eye-popping number to convince him to head to D.C., a surprising decision for a Nationals organization that was then a perennial cellar dweller.
Werth's first season with the Nats did not go according to plan. And he missed time with a wrist injury in the one that followed. But his play picked up quite a bit. And the tide soon turned in the division, with the Washington organization rising as the Phillies fell apart. From 2012 through 2014, Werth made good on his hefty salary, posting a cumulative .303/.394/.479 slash with 46 home runs. Unfortunately, that output — and Werth's good health — would not last. Over the final three years of his deal with the Nationals, he managed only a .233/.322/.402 batting line in 301 games.
While postseason success wasn't to be in D.C., Werth will be remembered well for his leadership role in an important time in the organization's history. Now, he tells Heyman, he'll head off to spend more time with his family — and, perhaps, take up some organic farming. Both sound like worthy pursuits, and we at MLBTR wish him the best of fortune.
Photo courtesy of USA Today Sports Images.