The Yankees and Giants have struck a trade that will send veteran outfielder Andrew McCutchen to New York, the teams announced on Friday. Minor league infielder Abiatal Avelino and minor league right-hander Juan De Paula are heading to the Giants in exchange.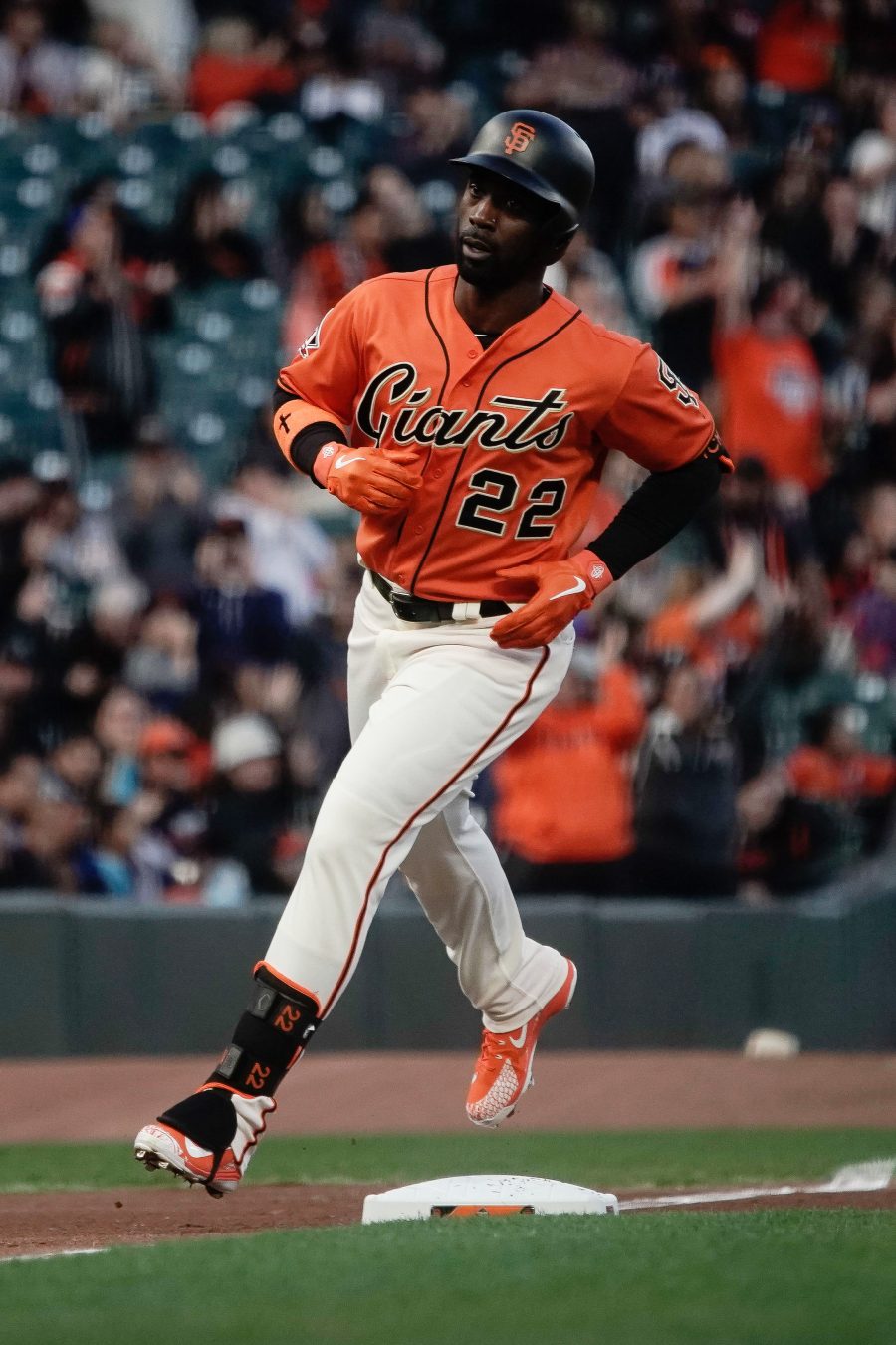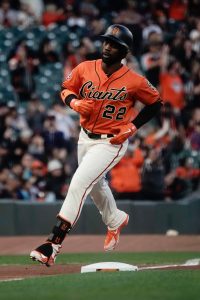 McCutchen has reportedly cleared revocable waivers, which freed the Giants to shop him around the league without restriction. We had recently looked at some plausible landing spots for the veteran, with MLBTR readers pegging the Yanks as one of the likeliest suitors. McCutchen also topped MLBTR's most recent ranking of the top August trade candidates.
While the Yanks still are counting on top slugger Aaron Judge to return in time for the postseason, it's increasingly worrisome that he remains sidelined by a chip fracture in his wrist. And though the Yanks are all but certain to end up in a Wild Card play-in, the club still needs to prepare both to maximize its chances of winning that game and to be ready for a full postseason series of it does so.
Presently, the Yankees are utilizing long-time infielder Neil Walker in the outfield while also giving a roster spot to the light-hitting Shane Robinson. While Clint Frazier would be an appealing option, he's just launching a rehab assignment after a lengthy DL stint of his own. Under the circumstances, it's not hard to see why the Yankees held interest in McCutchen, who has produced solid offensive numbers this year despite failing to play to his once-great levels.
True, McCutchen's batting line — .255/.357/.415 — doesn't look all that appealing at first glance for a corner outfielder, though it's roughly 15 percent better than that of a league-average bat when adjusting for his cavernous home park (by measure of wRC+). McCutchen is drawing walks at a strong 12.9% clip and has perhaps been unfortunate only to carry a .160 isolated power that's lower than any full-season mark in his career. There's a statistical argument to be made that his overall numbers are worse than should be expected of someone who makes the quality of contact McCutchen has made so far in 2018; Statcast credits him with a .364 xwOBA that lands well over his actual .339 wOBA output.
Nonetheless, as he closes in on his 32nd birthday, McCutchen simply isn't the player that he once was. But he's still a solid performer who is still capable of playing on a near-regular basis. McCutchen has hit more against lefties and isn't grading well on the bases despite 13 steals, however, so once the Yankees' roster is at full strength, he could potentially be deployed more selectively. He has generated average or better grades for his glovework in right, a welcome change after some rough seasons in center field.
For the Yankees, the optimal roster situation does not include McCutchen as an everyday presence. But, once Judge is back, he could potentially be quite a useful player by entering the mix with Aaron Hicks and Brett Gardner.
For the Giants, there isn't much reason to hold onto McCutchen at this point. The club isn't going to make the postseason regardless, barring a miracle. And the veteran likely won't be worth a qualifying offer. If the Giants want him back, they can still pursue him on the open market.
Meanwhile, the Giants will pick up some new assets. Avelino, 23, raked at Double-A to open the year but has fallen back to earth upon ascending to the highest level of the minors. He's struggling to reach base and hasn't sustained the power burst he showed earlier in the year, though it's still notable that he has hit 15 home runs in 501 plate appearances after never previously even reaching double digits in a full season.
Avelino also runs well and has mostly played shortstop as a professional, though he also has seen significant time at second and third. He rated 23rd among Yankees prospects on MLB.com's midseason ranking of the Yankees' best prospects, so the scouting community has recognized his intriguing recent developments. While Avelino will need to be added to the 40-man roster to be protected from Rule 5 draft consideration, the Giants likely won't find that too onerous and may consider allowing him to compete for a job in camp next spring.
In De Paula, the Yanks will add a hard-throwing 20-year-old who has spent the summer playing with the Yankees' short-season Class-A affiliate in Staten Island. In 47 1/3 innings (nine starts, one relief appearance), he's worked to a 1.71 ERA with 8.8 K/9 against 4.9 BB/9 and a 48.5 percent ground-ball rate. De Paula ranked 26th among Yankees prospect, per MLB.com, drawing praise for a curveball and changeup that give him a chance for three above-average pitches.
Joel Sherman of the New York Post first reported that a deal was close and that Avelino would head to the Giants (Twitter links). ESPN's Buster Olney reported an agreement had been reached (Twitter link). Ken Rosenthal and Jim Bowden of The Athletic added financial details and that De Paula would be the second prospect in the deal (Twitter links).
Photo courtesy of USA Today Sports Images.