Veteran right-hander Hisashi Iwakuma tells Ryan Divish of the Seattle Times that he will conclude his tenure with the Mariners and return to his native Japan. That does not mean, however, that he's calling his playing career quits.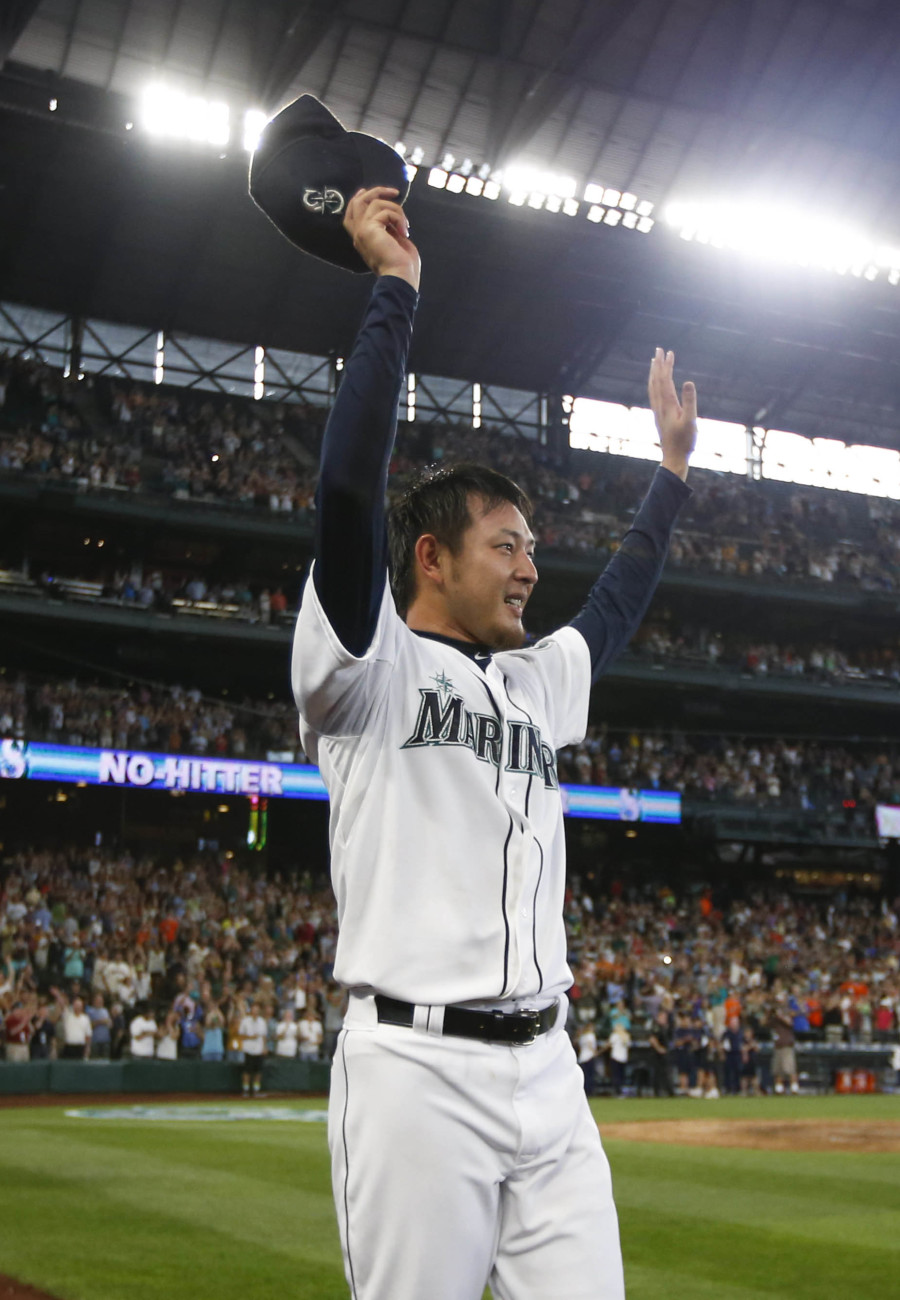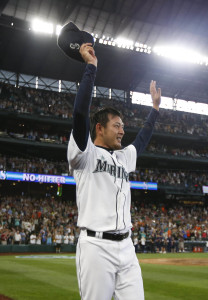 Iwakuma had been trying to return from shoulder surgery, but only made it to a pair of rehab appearances. While he was not able to get all the way back to the big league mound, the 37-year-old says he still hopes to pitch in the Nippon Professional Baseball League in the future.
As Iwakuma put it: "Looking at the big picture, it's been long process of rehab, and finally in this long tunnel, I'm starting to see light. … I wanted to explore how much more I could do back in Japan and see if there any teams are interested in me."
Though he did not come to the majors until his age-31 season, following a strong decade-long NPB run, Iwakuma certainly made his mark at the game's highest level. He ended up throwing 883 2/3 innings of 3.42 ERA ball, all of them coming with the Seattle organization.
It's easy to forget just how effective 'Kuma was over the years. He never posted gaudy strikeout rates, but rarely gave up free passes and (in his first three seasons, at least) drew groundballs on about half the balls put in play against him.
His best overall season, unquestionably, came in 2013. Iwakuma came up one out shy of accumulating 220 frames and ended the year with a 2.66 ERA and 7.6 K/9 against 1.7 BB/9. He earned his lone All-Star nod in the midst of that campaign, which ended with a third-place finish in the American League Cy Young voting.
Of course, injuries limited Iwakuma more recently. Problems identified on his physical scuttled a three-year, $45MM contract with the Dodgers after the 2015 season. He ended up returning to the M's on a deal that included a $12MM guarantee and rolling vesting/club options. While the first campaign under that agreement worked out well enough, as Iwakuma threw 199 innings with a 4.12 ERA, he only made six starts with the team in the 2017 season. After the option was declined, Iwakuma ended up returning on a minor-league deal — the same contract that is now coming to a conclusion.
As he prepares to return to Japan, it's interesting to look back on the circumstances surrounding his original decision to cross the Pacific. Iwakuma was actually posted in the fall of 2010, with the Athletics winning the bidding under the system in place at that time. When Oakland failed to work out a deal with Iwakuma, he pitched a final season in Japan before drawing interest again as a free agent.
Unfortunately, though he was effective in that intervening campaign, Iwakuma also was limited that year by shoulder issues. He ended up signing an incentive-laden, one-year deal with the M's for only a $1.5MM guarantee. The Seattle club wisely doubled down on that initial investment in the ensuing offseason with a two-year, $14MM extension that included a cheap, $7MM option for the 2015 season.
Though he spent a relatively brief portion of his career in the majors, Iwakuma rates as one of the better Japanese starters ever to ply his trade at the game's highest level. Where does he rate among them? That's up for debate, certainly, but those interested in weighing the question can check out this list I compiled of ten prominent Japanese hurlers who've compile a notable number of MLB starts.
Photo courtesy of USA Today Sports Images.