TODAY, 1:50pm: Iwakuma ended up taking quite a hit on his guaranteed money, it appears. Per Jon Heyman of CBSSports.com (Twitter links), the veteran will receive only a $12MM guarantee. That includes a $1MM signing bonus, $10MM salary for 2016, and a $1MM buyout on the vesting/club options that follow.
The options are priced at $10MM apiece, but they can vest at higher levels. If Iwakuma reaches 162 innings, his 2017 option would be guaranteed at $14MM. If he can tally 162 frames in the following season, or 324 total over 2016-17, then he'd earn $15MM.
There are some other important benefits in the contract. Iwakuma gets a full no-trade clause, Heyman adds (Twitter links). And he can earn up to $2.5MM annually via incentives for innings pitched ($500K at 150 innings and every ten frames thereafter, with 190 innings to maximize the clause).
1:13pm: The guarantee is likely near to the value of the qualifying offer ($15.8MM), Ken Rosenthal of FOX Sports reports (Twitter links). Iwakuma can earn nearly all of the $45MM he would have been promised by the Dodgers through the vesting clauses, Rosenthal adds.
YESTERDAY: The Mariners have re-signed right-hander Hisashi Iwakuma to a one-year contract with vesting options for the 2017 and 2018 seasons, according to a club announcement. General manager Jerry Dipoto initially broke the news to the rest of his staff at the front office holiday party (video link, on Twitter), but the club kept the news under wraps until a formal announcement could be drafted.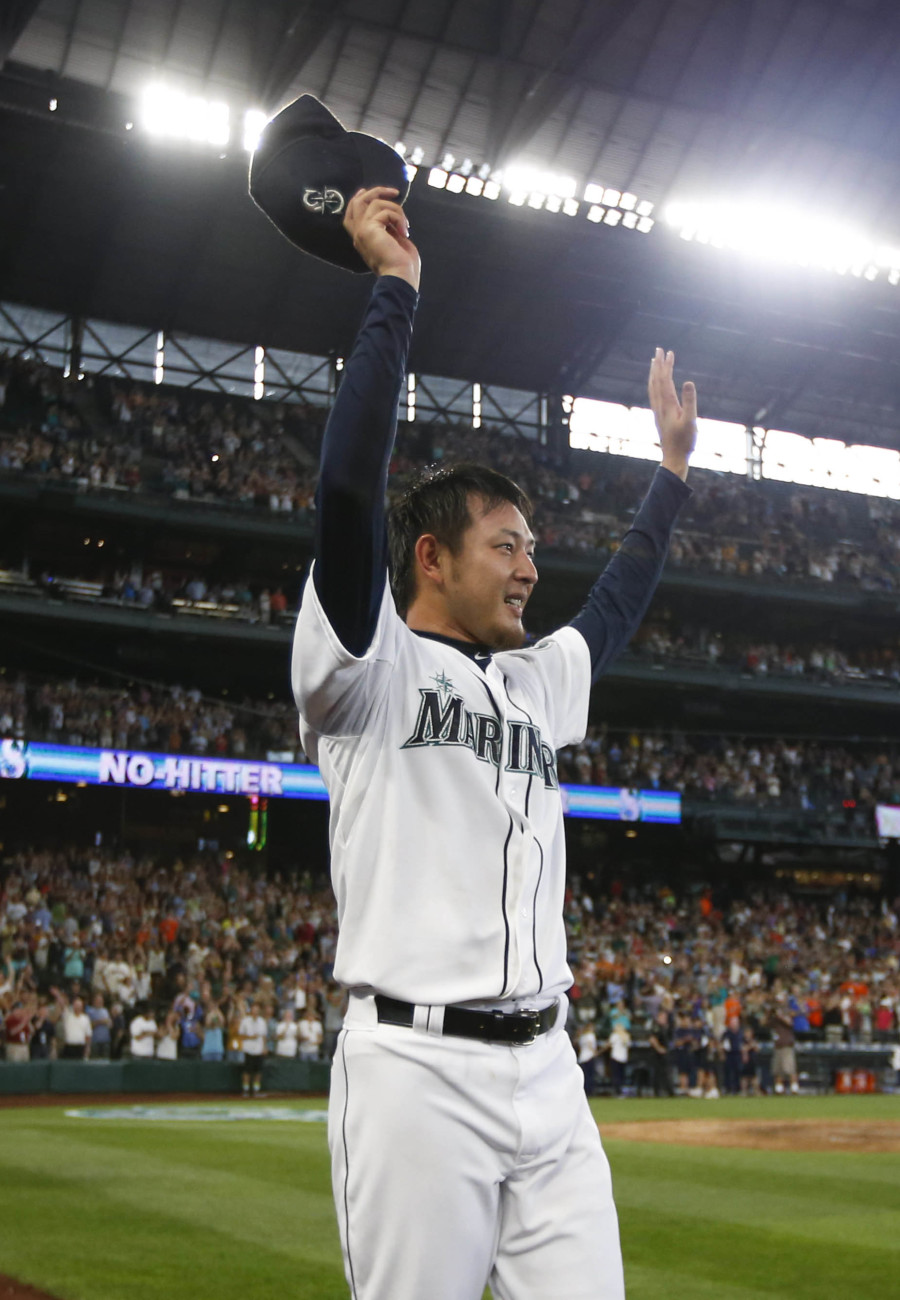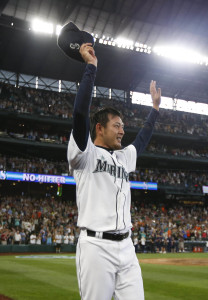 Clearly, this is a drastic shift in Iwakuma's market. The 34-year-old (35 in April) Wasserman Media Group client was said to have agreed to a three-year, $45MM pact with the Dodgers, but reported concerns over the veteran's physical caused the Dodgers to attempt to re-work the contract. J.P. Hoornstra of the Los Angeles News Group tweeted recently that the Dodgers' offer of a guaranteed third year is what pushed the Dodgers to the front of the line in the Iwakuma sweepstakes, so it would seem that with that third season no longer on the table, Iwakuma's preference was to return to Seattle on a contract that will allow him to reach that third year if he is able to remain healthy over the course of the next two seasons (although exactly what type of innings-pitched or starts-made marks will trigger the additional years on the contract remains an unknown).
"Obviously, the developments from the last few days allowed us to get back in the game," said Dipoto in the press release announcing the move. "It's a credit to our ownership; to Howard Lincoln, to Kevin Mather, to our entire ownership group that we were able to get aggressive and find a way to bring Kuma back to the Mariners. We're all thrilled. This is a big move for us. We feel like this really puts a finishing touch on what we think has been a very productive off-season."
Iwakuma will slot into the rotation behind ace Felix Hernandez. His return gives the Mariners a surplus in the rotation, as the club still has newcomers Wade Miley and Nate Karns in addition to returning high-upside youngsters Taijuan Walker and James Paxton. While there are plenty of health-related question marks among that group — Walker and Paxton both have notable injury histories at a young age — it's an imposing group, on paper, and should make for a formidable rotation when healthy, regardless of which arms round out the mix. (I'd imagine that Miley is a given for the rotation, leaving Karns, Walker and Paxton to compete for the final two spots.)
A lat injury cost Iwakuma more than two months of his 2015 campaign and limited him to 129 2/3 innings. A torn tendon in his right middle finger limited him to 179 innings a year prior. The nature of the concerns that derailed his contract with the Dodgers aren't known, but the Mariners were comfortable enough to guarantee him a 2016 contract, and the Dodgers themselves were said to be attempting to re-work the deal, which should suggest that there's no dire injury at play.
Over the course of 653 2/3 Major League innings, the Japanese righty has posted a 3.17 ERA with 7.6 K/9, 1.8 BB/9 and a 50.1 percent ground-ball rate. Considering the fact that the additions of Leonys Martin and Nori Aoki should only enhance the Mariners' outfield defense, there's reason to believe that Iwakuma could improve upon his 2014-15 performance, so long as his health permits him to do so.
On the Dodgers' end of the equation, the loss of Iwakuma marks a disappointing outcome for a club that has seen Zack Greinke sign with the division-rival Diamondbacks and also had a trade for Aroldis Chapman fall through due to previously unreported domestic violence allegations. While there's still plenty of time for president of baseball operations Andrew Friedman and his staff to plot new courses of action, one has to assume that this is nonetheless a discouraging outcome. As it stands right now, the Dodgers have little certainty in their rotation beyond Clayton Kershaw and Alex Wood, as Brett Anderson has a significant injury history of his own while Brandon McCarthy and Hyun-jin Ryu missed most and all of the 2015 season due to injuries, respectively.
Photo courtesy of USA Today Sports Images.