The Nationals have reportedly agreed to re-sign righty Jeremy Hellickson to a one-year, MLB contract. Hellickson, a client of the Boras Corporation, will earn a $1.3MM base rate and could achieve up to $4MM in incentive pay.
The extra cash is tied to the number of starts Hellickson makes. He can take home $200K bonuses upon reaching his 3rd, 5th, 7th, 9th, 11th, 12th, 14th, 16th, 18th, 21st, and 23rd start and another $300K apiece for numbers 25 through 30.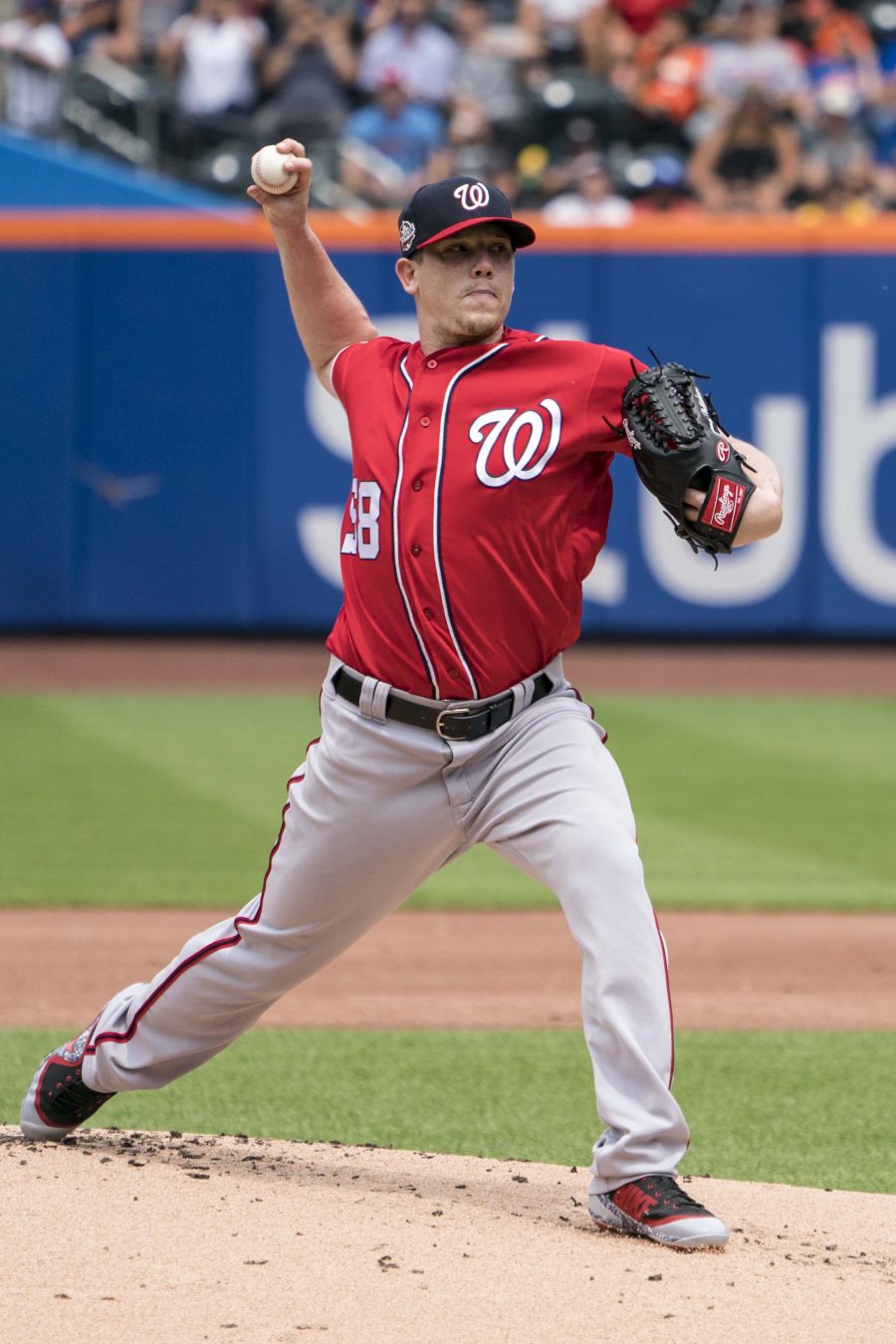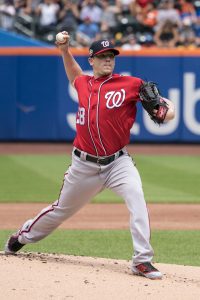 Hellickson commands a big league roster spot after a productive 2018 season in D.C. Otherwise, the deal is rather similar to the one he took last year, a minor-league arrangement with a $2MM MLB salary and $4MM incentive package that ultimately paid dividends for both player and team.
Hellickson ultimately threw 91 1/3 innings over 19 starts, producing a 3.45 ERA for the Nats. The club rarely allowed him to face an opposing order for a third time. And understandably so: Hellickson was tagged for a .419/.500/.721 slash by the fifty opposing hitters that stepped into the box against him after two prior looks.
Even with that judicious deployment accounted for, ERA estimators weren't totally sold on the outcome. Odds are, the Nats also would anticipate Hellickson regressing toward the levels of productivity that the metrics support. Still, for a fifth rotation/long-man candidate, those numbers — FIP (4.22), xFIP (4.27) and SIERA (4.33) — were rather promising.
It'll be interesting to see how the Nationals approach their roster this spring. The club invested heavily to add Patrick Corbin at the top of the staff and committed to veteran Anibal Sanchez as a number-four starter. With Hellickson back in the fold, younger hurlers Joe Ross and Erick Fedde may be on the outside looking in. Those pitchers could end up winning a rotation job in camp, checking down to a bullpen job, or starting the season on optional assignment.
Craig Mish of MLB Network Radio on Sirius XM reported (Twitter links) that the sides were in discussions and later detailed the incentives. MLB.com's Jamal Collier reported (Twitter link) the sides were "progressing." Jon Heyman of MLB Network (Twitter link) first reported a deal was in place and provided financial details, while Mark Zuckerman of MASNsports.com tweeted that it was a MLB contract. 
Photo courtesy of USA Today Sports Images.