JANUARY 30: The Blue Jays have announced the deal.
JANUARY 26: The Toronto Blue Jays continued their push to join the top tier of contenders in the American League today. The Jays reached an agreement to sign free agent shortstop Marcus Semien to a one-year, $18MM deal. In Semien, GM Ross Atkins lands a high-ceiling bat for 2021 and takes another significant piece off the board.
Semien became a star during his six seasons in Oakland, and yet, it wasn't a clean, linear process. He began his career with the White Sox, but found himself headed to Oakland as part of the December 2014 Jeff Samardzija deal. For the next three seasons, Semien produced like a second-division starter, averaging 1.98 fWAR per 600 plate appearances. In 2018, the San Francisco native enjoyed a mini-breakout by cutting his strikeout rate from 22.0 percent to 18.6 percent and bumping his fWAR total to 3.9fWAR. Much of that hike in value, however, came on the defensive end.
His bat caught up in a major way the following season as Semien slashed .285/.369/.522 with a career-high 33 home runs, 13.7 percent strikeout rate, 10.6 percent walk rate, and 138 wRC+. While Semien's 7.6 fWAR season earned him a third-place finish in AL MVP voting, it's fair to question whether another hulk-out season is coming. He's never been an All-Star (for what that's worth), and outside of his galvanizing 2019 campaign, Semien hasn't posted a wRC+ over 100. Even considering a down 2020, however, he has consistently been between 92 and 98 wRC+. Take that with the potential value he brings on defense, and even if Semien doesn't re-emerge as an MVP candidate, Toronto has acquired a high-floor player with potential for more.
Defensively, his glovework has received mixed reviews: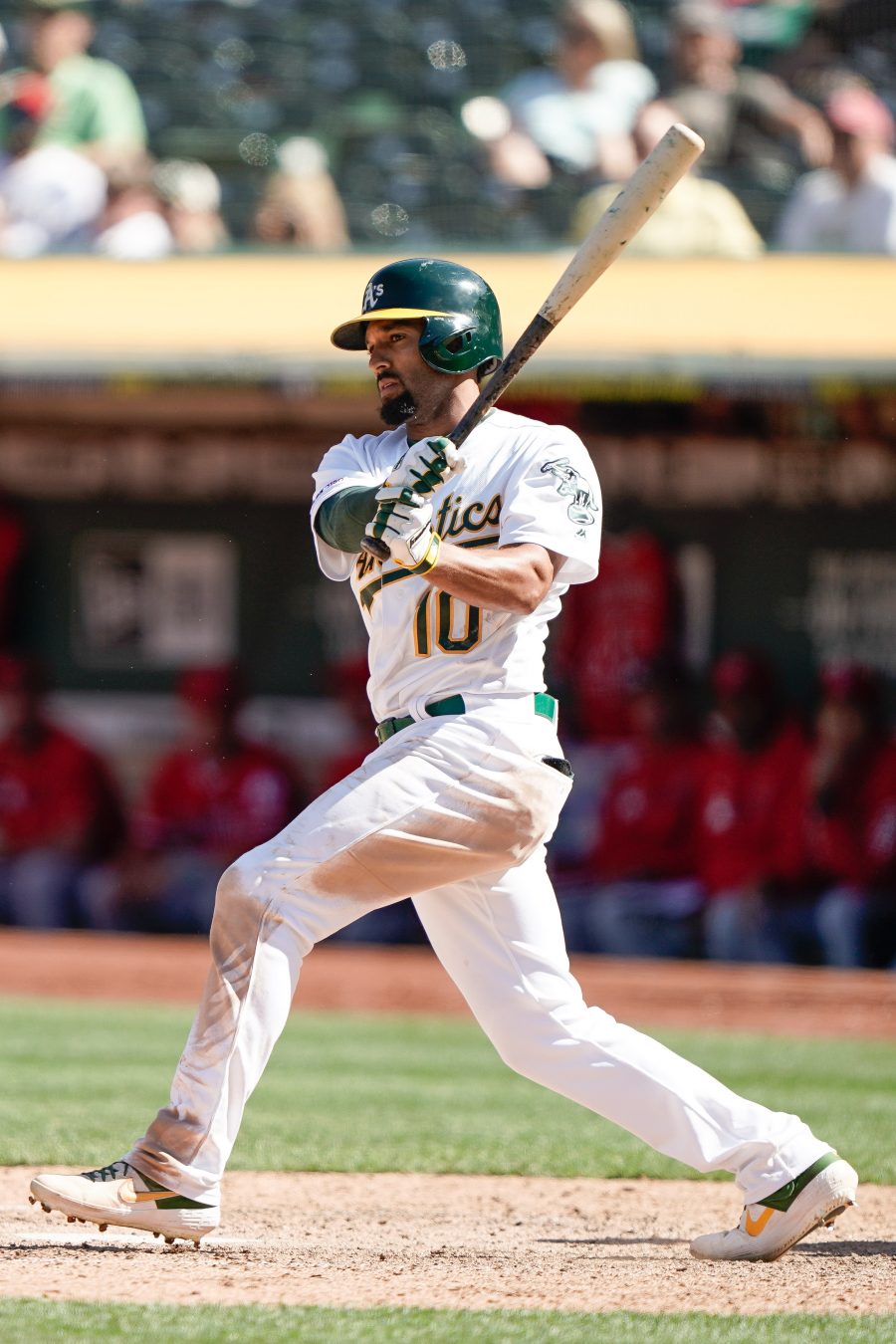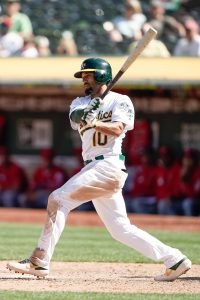 subpar numbers by Statcast's Outs Above Average, but generally more positive scores (at least since 2018) by DRS and UZR. Regardless, moving to second base should secure his glove as a plus asset. For that matter, Semien's willingness to play second base is a boon for the Blue Jays. They can now continue to flex star Bo Bichette at shortstop while moving Cavan Biggio across the diamond to third, as notes Shi Davidi of Sportsnet.ca (via Twitter).
Vladimir Guerrero Jr. has notably been preparing himself for reps at third base, though he's more to likely start most games at first. That foursome – Guerrero, Semien, Bichette, and Biggio – has the potential to form one of the most fearsome infield groups in the game – especially if their homegrown trio continues to grow into their vast potential.
This isn't the first firework Toronto has lit this winter. Their lineup now features a well-fed George Springer, Kirby Yates and Tyler Chatwood will help the bullpen, and don't forget that the offseason began with the Jays keeping Robbie Ray in their rotation. Even after the additions of Springer and Semien (plus Hyun Jin Ryu last winter), their luxury tax payroll is projected around $146MM. While that's miles from the luxury tax line, it does represent a spending increase, both in terms of the luxury tax count and in real dollars, where their year-over-year payroll has jumped from approximately $118MM to $132MM.
In terms of value, the Jays did well to get a talent like Semien on a one-year deal. MLBTR predicted a one-year, $14MM contract for Semien, so he'll make slightly more in total dollars than we expected. Seeing Andrelton Simmons sign for $7.5MM less might feel disheartening at first, but Semien has the higher ceiling, and if nothing else, Toronto maintains the long-term integrity of the plan to keep Bichette at short by adding Semien over Simmons. Toronto has infield prospects Jordan Groshans, Orelvis Martinez and Austin Martin who could be ready to join the lineup before long, and Bichette has as good a chance as any of them to stick at short.
At second, Semien should bolster their lineup on both sides of the ball while maintaining long-term flexibility. That kind of flexibility has, in some ways, surpassed even raw talent in terms of the value it holds for owners. Not to mention, with Freddy Galvis signing in Baltimore and Simmons in Minnesota, the pool of free agent shortstops is rapidly shrinking. Didi Gregorius is now the top option still available in free agency, with Jonathan Villar and Hanser Alberto behind him.
For Semien, he comes just a touch shy of what he would have made had the A's extended a qualifying offer. Had Oakland extended the $18.9MM qualifying offer, they would have received a draft pick when Semien signed elsewhere, but they were wary of issuing a contract of that size, even on a one-year term. Semien now gets to re-enter free agency next year as part of the stacked class of free agent shortstops that may include Francisco Lindor, Trevor Story, Corey Seager, Carlos Correa, and Javier Baez.
MLB Network's Jon Heyman (via Twitter) first broke news of the deal, while ESPN's Jeff Passan added the terms of the deal (via Twitter), and the Athletic's Ken Rosenthal chimed in with Toronto's defensive plans for Semien. Many have also noted that former All-Star second baseman Carlos Baerga broke this news earlier today on instagram. Photo courtesy of USA Today Sports Images.