In a deadline-season stunner, the Athletics and Marlins have agreed to a straight-up, one-for-one swap sending outfielder Starling Marte to Oakland in exchange for left-hander Jesus Luzardo. The teams have announced the move. The Marlins are reportedly paying the entirety of the $4.57MM remaining on Marte's $12.5MM salary for the 2021 season. Marte will be a free agent at season's end.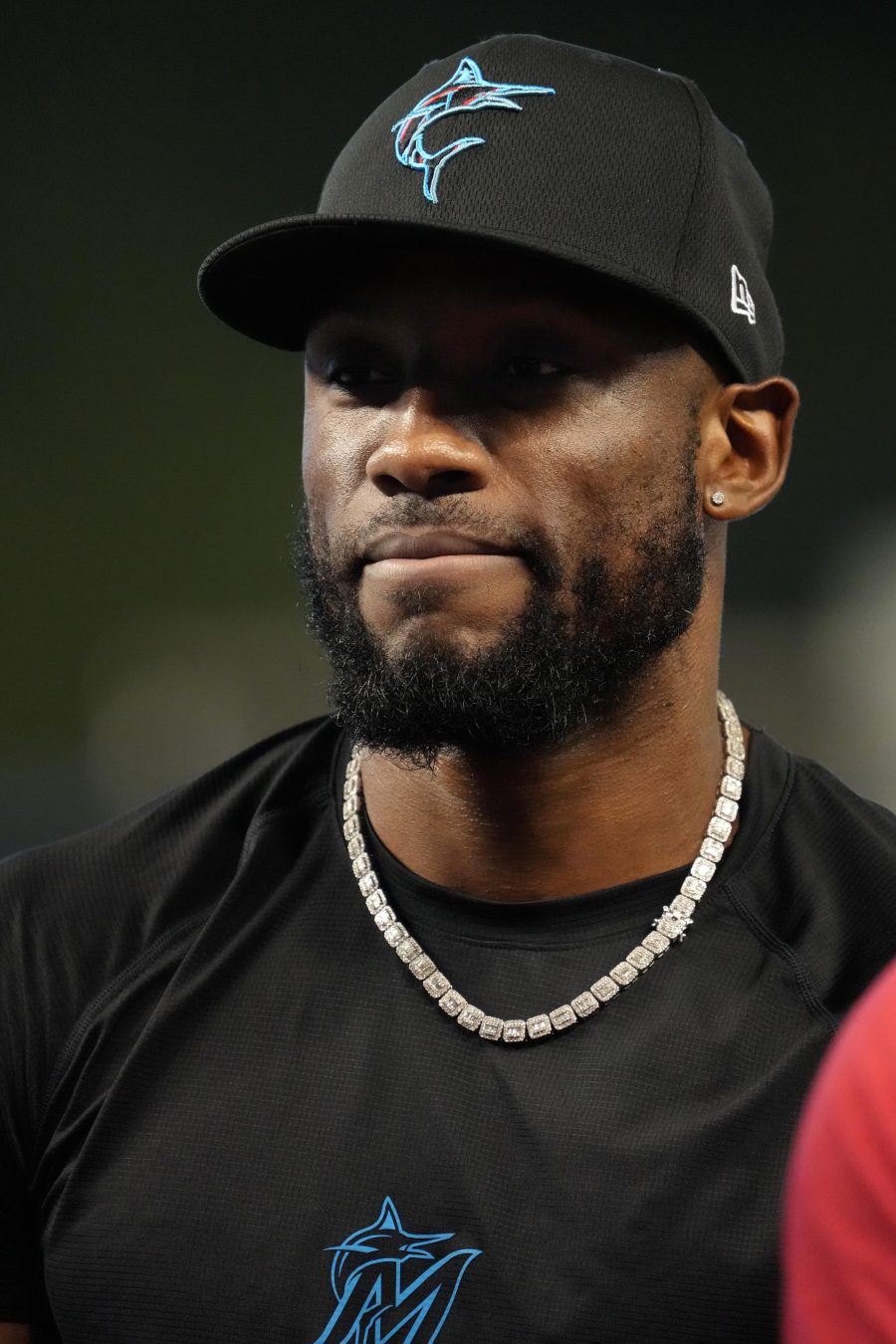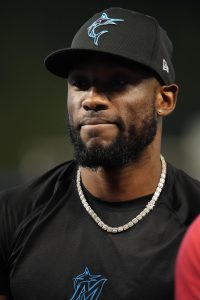 The A's haven't been mentioned as a primary suitor for Marte, who's previously been linked to the Giants, Astros and Yankees. That said, Marte is capable of playing all three outfield spots and would improve just about any team's outfield mix. The 32-year-old is hitting .305/.405/.451 with four home runs, 22 steals and a career-high 11.6 percent walk rate in 275 plate appearances so far in 2021.
Marte missed time this season with a fractured rib he sustained on a diving catch in center field, but he's been excellent when healthy, continuing what has been a generally underrated career to date. He's a former All-Star and two-time Gold Glove winner with a pair of 20-homer seasons under his belt and an overall .288/.345/.450 batting line through parts of ten Major League seasons between Pittsburgh, Arizona and Miami.
Acquiring Marte allows the A's to trot out a regular outfield of Marte, Mark Canha and Ramon Laureano. The trade likely cuts into Stephen Piscotty's playing time, though his right-handed bat will still be utilized against left-handed pitching. Any of Piscotty or the other three outfielders could get a turn at designated hitter against left-handed starters, given Mitch Moreland's longstanding struggles against southpaws and generally underwhelming results so far in 2021.
More broadly, the move speaks to the fact that the Athletics view themselves as legitimate contenders with an immediate window to make a deep postseason run. Parting with Luzardo is an extraordinarily steep price to pay, but he's struggled both in the Majors and in Triple-A this season. It's possible the willingness to trade him is a reflection that the A's are now questioning whether he'll ever fulfill the potential that made him one of the top ten overall prospects in baseball a few years back. However, it's also likely that Oakland views the forthcoming postseason run as something of a do-or-die moment.
The A's are a perennially low-payroll club, and they're set to have one of their largest and most expensive arbitration classes in recent memory. They'll see each of Sean Manaea, Chris Bassitt, Matt Chapman, Matt Olson, Frankie Montas and the aforementioned Laureano reach arbitration this winter — to say nothing of more complementary players like Chad Pinder, Tony Kemp, Burch Smith and J.B. Wendelken.  It's a sizable group that the Athletics have to at least wonder about retaining, from a financial standpoint, so it makes good sense that Oakland is pushing strongly to surround that core with the best talent possible when they're in possession of a Wild Card spot and a manageable six games back in the division.
That said, it's still a legitimate stunner to see the 23-year-old Luzardo traded in a rental deal — even for a player as good as Marte. Luzardo was regarded as one of the five to ten best prospects in all of baseball from 2019-20, and he did little to sway that thinking when he debuted as a 21-year-old and pitched to a 3.68 ERA with a 25.5 percent strikeout rate and a 6.8 walk rate through his first 71 innings.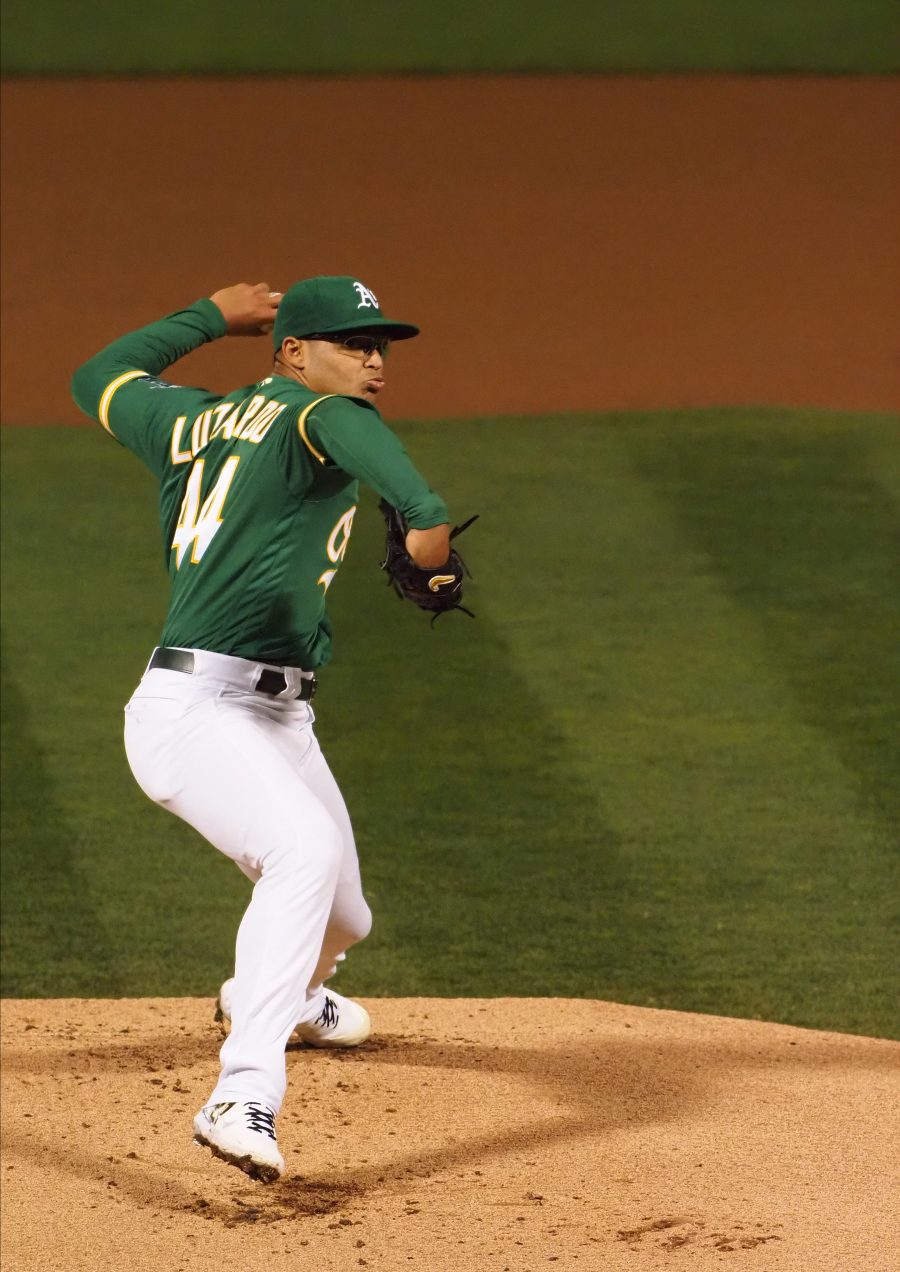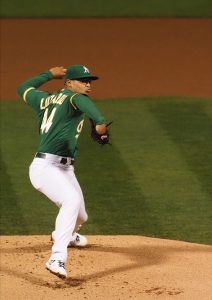 Entering the 2021 season, Luzardo was a popular breakout pick and was viewed clear member of the A's rotation, but it's instead been a nightmarish season for him. The lefty posted uneven results through his first five starts of the season, looking excellent at times but also yielding five runs in two different outings. He then fractured his pinkie finger in what he called an "immature" mistake, hitting his hand on a table while playing video games just hours before a scheduled start. Luzardo spent nearly a month on the shelf and pitched poorly upon his return, serving up 11 runs in 10 innings — this time out of the bullpen.
Luzardo was optioned to Triple-A Las Vegas on June 21, where he's been stretching back out as a starter. The results have not been pretty, however. He's pitched in eight games, tallying just 29 innings while limping to a 6.87 ERA with uncharacteristically poor strikeout (19.3) and walk (11.1) percentages. Las Vegas is an extremely hitter-friendly setting, but it's impossible to simply chalk struggles of that magnitude up to a difficult environment.
The trade brings Luzardo a perhaps needed change of scenery and represents a homecoming, as the lefty attended high school in the Miami area. It's fair to view him as something of a project, given this year's struggles, but even a few months ago the notion of trading Luzardo for a rental player would have seemed utterly preposterous. It's easy to see why the Marlins jumped at the chance to acquire him, even if they already have an impressive stockpile of young pitching.
In fact, that could well be part of a broader overall gambit. The Marlins have reportedly been eyeing long-term options in center field and at catcher, and adding Luzardo to a core group that already includes Sandy Alcantara, Pablo Lopez, Trevor Rogers, Sixto Sanchez, Elieser Hernandez, Max Meyer, Edward Cabrera, Braxton Garrett and several other intriguing arms gives the Fish one of the deepest stocks of controllable, near-MLB pitching talent in all of baseball. The Marlins could well look to parlay some of that wealth of pitching depth into a new, controllable option at a position of need — as they did a couple years back when they surprisingly shipped then-rookie right-hander Zac Gallen to the D-backs in exchange for infielder Jazz Chisholm.
Setting aside the initial, jarring reaction to a low-budget club acquiring a premium rental in exchange for a pitcher who entered the year as a top 10 prospect in all of MLB — there's some sense to both sides of the equation. The A's are fortifying their roster in what could be their last run at the postseason with this iteration of their core. Luzardo has struggled badly in 2021, but acquiring a player with his raw talent in a rental swap is too tantalizing to pass up for a club in their position. Not only does Luzardo possess a front-of-the-rotation ceiling, but his demotion to Triple-A has pushed his free agency back to the 2026-27 offseason, at the earliest.
Today's trade sets the stage for additional acquisitions by both parties. The A's aren't spending any money on Marte, meaning they should still have some resources with which to work. The Marlins' crop of arms is even deeper now, and that allows GM Kim Ng and her team to more aggressively explore the market for controllable young hitters. It's as close to a blockbuster swap as you'll see in a straight one-for-one flip, but it's unlikely this is the final piece of the deadline puzzle for either team.
Craig Mish of the Miami Herald broke the news (via Twitter) that the A's were close to a deal for Marte. Ken Rosenthal of The Athletic first reported a deal had been reached. MLB Network's Jon Heyman reported that Luzardo would go the Marlins in the deal (Twitter link). ESPN's Jeff Passan reported on the financial component of the swap (Twitter links).